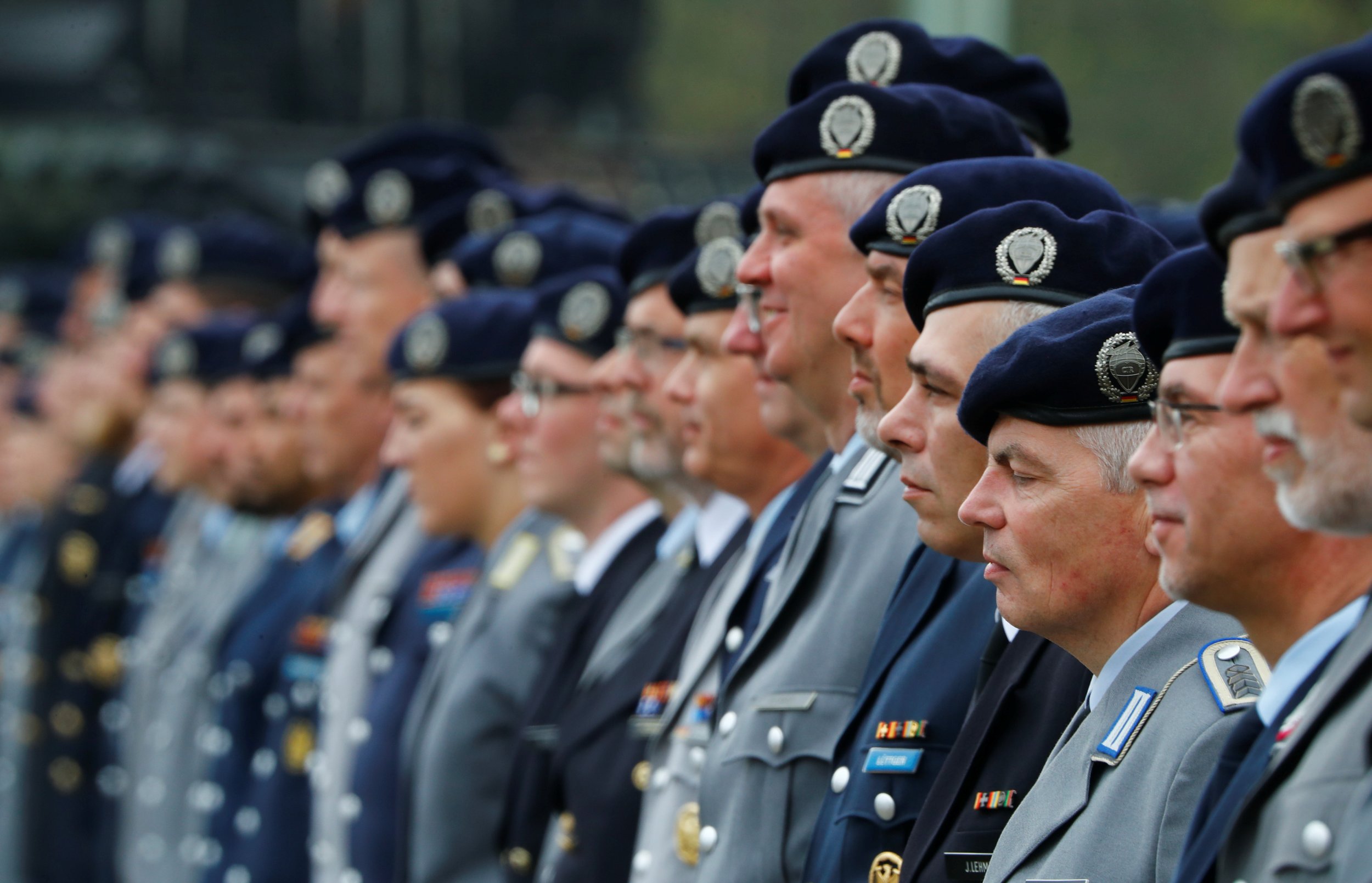 Germany announced Wednesday the addition of a cyber division to its military amid concerns that the nation was vulnerable to electronic attacks by foreign powers.
Defence Minister Ursula von der Leyen revealed plans to recruit up to 13,500 cyber soldiers in addition to around 500 civilian workers capable of defending the military's electronic intelligence as part of the new Cyber and Information Space Command, according to Germany's The Local. The German military has been particularly worried about the state of the country's cyber security since hackers struck Germany's private government computer network in 2015 in an attack the nation's top IT commissioner said may have been conducted by Russia or China.
Germany's new militarized cyber forces, headed by its Chief of Staff Lt. Gen. Ludwig Leinhos and based in Bonn, would reportedly wear gray berets and have equal status to their counterparts in the army, navy and armed forces, German broadcaster N-TV reported. It would also be granted powers to wage electronic warfare against perceived threats. The prospect of the German military using hacking as a weapon has raised concerns about the extent of their mandate. Hans-Peter Bartels. the parliamentary ombudsman of Germany's Social Democratic Party, said the new group of soldiers, which would initially number around 260, would need explicit legislative permission to conduct such attacks.
"Every offensive measure of our constitutionally enshrined parliamentary army needs to have the explicit mandate of the Bundestag," Bartels told German newspaper Neue Osnabrücker Zeitung.
A number of nations have accused Russia of interfering in their domestic politics through information warfare. Last year, former President Barack Obama and the U.S. intelligence community accused Moscow of sponsoring a series of hacks that released sensitive information in the private emails of Democratic Party officials in what the White House at the time called a deliberate campaign to influence the election in favor of Republican candidate Donald Trump. Officials in Germany and France have also claimed that Russia has tried to interfere in national elections being held in their countries this year.
Moscow has denied that it conducts or sponsors hacks against foreign countries or companies and has blamed Western nations for attempting to hurt their relationship with Russia.