German Mother Accused of Forcing Her Kids Into Wheelchairs and Injecting Them With Drugs to Collect Benefits
A German mother is accused of injecting four of her six children with drugs in order to collect benefits, according to a report by The Scottish Sun.
Maike Borkowski, of Lensham, Germany, allegedly made fraudulent claims concerning the ill health of her kids in order to collect benefits worth over $150,000. It's also claimed that she used over $1 million worth of unnecessary drugs in order to "treat" her not-at-all sickly children.
Borkowski is currently standing trial in the city of Lubeck, for the crimes which allegedly took place between 2010-2016. A doctor at that trial testified that Borkowski had ordered over $100,000 worth of unneeded "blood treatment" drugs for her children, and personally injected her kids on a weekly basis with an assortment of medicines—medicines that cost as much as $1,443 per injection.
Authorities claim that Borkowski forced the kids to sit in wheelchairs they didn't need, and even demanded that their local school built a special motorized ramp costing over $150,000 to accommodate the supposed disabilities of the children.
Suspicions were raised when teachers at the school reportedly noticed the children sometimes inexplicably getting out of their wheelchairs and walking. Neighbors say they could see the children leave their wheelchairs behind and run around in their yard on certain afternoons.
Welfare officials apparently discovered the kids weren't as sick as claimed after teachers observed one of the children, 18-year-old Jennifer, had carved an expletive into her arm in despair. Jennifer later asked to go live with her older sister, aged 27.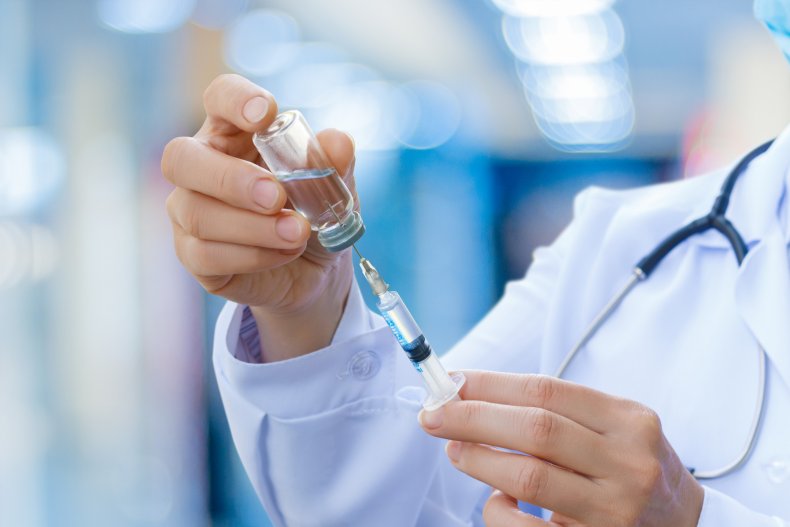 Borkowski seems to have received quite a bit of media attention in Germany over the false claims before being accused of wrongdoing. She had reportedly appeared on a television program talking about being a parent to a child with brittle bone disease.
She was also the focus of several human-interest stories in German media. In a 2014 profile by Spiegel about living with seriously ill children, Borkowski claimed that, in addition to brittle bone disease, the four children suffered from asthma, arthritis, hemophilia and severe allergies. In the article she states "I sometimes quarrel with myself, wondering what I did wrong," but that she had found the strength to carry on due to her "deeply rooted Christian faith."
Regardless of the alleged benefits fraud, many elements of the Borkowski case appear to strongly resemble Munchausen Syndrome by Proxy (MSBP), a mental illness and form of child abuse where the caregiver of a child, often the mother, invents illnesses or injury in order to convince others that the child is sick.
MSBP recently garnered media attention due to the case of Gypsy Rose Lee, who was convicted of the second-degree-murder of her mother Dee Dee Blanchard, in a case suspected to involve the syndrome. The case was the subject of an HBO documentary and a popular Hulu dramatization earlier this year, The Act.