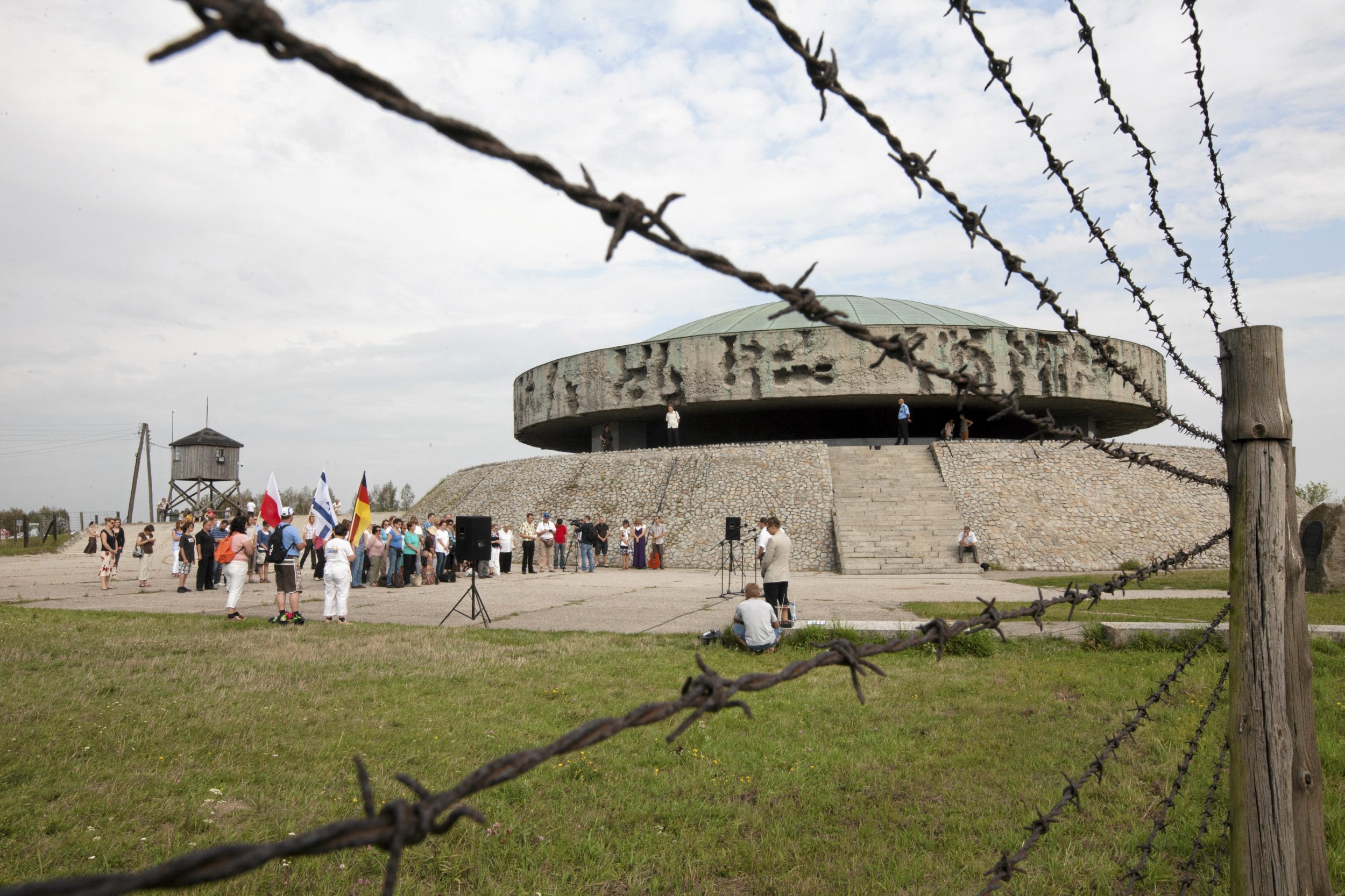 BERLIN (Reuters) - Prosecutors in Germany will soon get files on former guards at a Nazi death camp who could still be charged for their role in the Holocaust, the country's top war-crimes investigator said on Tuesday, although he added that lack of evidence will keep many of the cases from going to trial.
"These investigations are largely completed," Kurt Schrimm, the head of the Central Office for the Investigation of National Socialist Crimes, told reporters. In the next two weeks, he said, the files will be handed over to prosecutors, who will then decide whether to press charges.
"With a few exceptions, most of them won't lead to investigations by prosecutors," he said. Although many of the suspects are still alive, their cases might not get to trial "because the proof is too thin."
Tens of thousands of Jews and other victims were killed at the camp, Majdanek, near Lublin in what is today Poland.
An international military tribunal put some of the top Nazi leaders on trial soon after World War Two in the Nuremburg Trials, but Germany has a patchy record on prosecuting Nazis - Schrimm's office was not founded until 1958.
A landmark conviction in Munich in 2011 of John Demjanjuk, a guard at the Sobibor death camp, gave impetus to a new wave of investigations. Demjanjuk was the first Nazi war criminal to be convicted in Germany for being a guard at a death camp, without evidence of a specific crime or a victim.
The Demjanjuk conviction was not legally binding, because he was trying to appeal it when he died in 2012, but Schrimm is convinced that his investigations are on firm legal ground.
Since that ruling, investigators have been examining files on former Auschwitz guards and Schrimm's office has recommended that charges be pursued against 30 suspects across Germany.
Schrimm said he had no information on progress in these cases, which are being pursued by the authorities in some 11 federal states, but he did not expect many of them to get to court, given the age and health of many of the suspects. At least three of them may be women, he said.
Schrimm, who has headed the Office for the last 14 years, said he would continue his work, seven decades after the end of World War Two and the Holocaust.
"We are not finished with Auschwitz. I am convinced that further names will come up from Auschwitz in the coming months," said Schrimm, who does not like to be called a Nazi-hunter.
Although it has given prosecutors the results of 7,472 preliminary investigations, Schrimm regrets that his organization is not able to make prosecutions itself. He also feels it was set up too late.
"With the benefit of hindsight, mistakes were made. We could have done better work, but overall I would say our work has been successful," he said, adding the office had a role as long as there was a possibility of criminal proceedings.