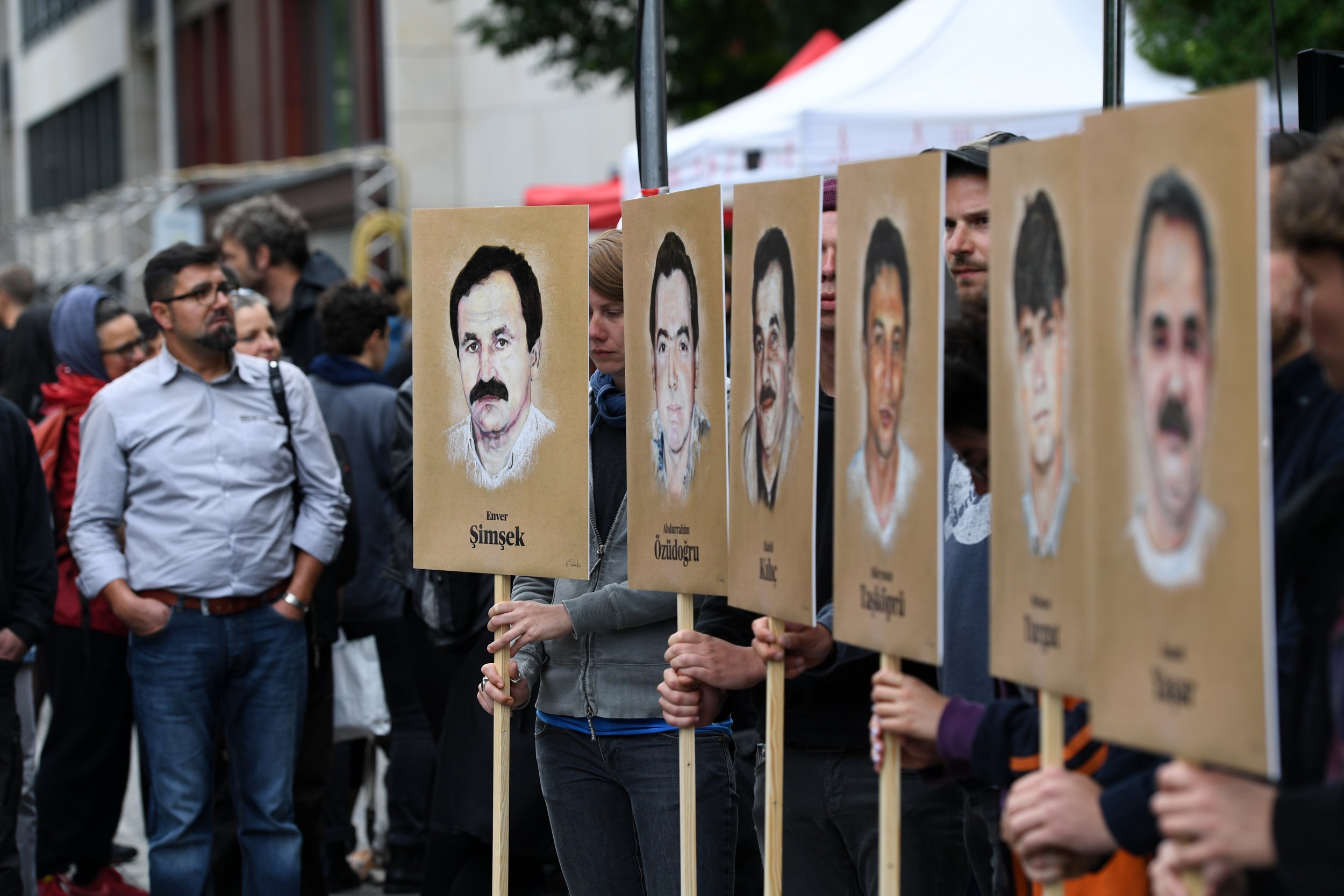 A German court has sentenced the last surviving member of a neo-Nazi gang to life in prison for murdering 10 people on racially motivated grounds.
The Munich state court convicted Beate Zschäpe and four other defendants in one of post-war Germany's longest trials for the murder of eight ethnic Turks, a Greek citizen and a policewoman between 2000 and 2007. Zschäpe was the central defendant in what some German outlets have called "the trial of the century," as it uncovered apparent lapses in the government's monitoring of neo-Nazis, which Zschäpe and her accomplices had exploited for years.
Zschäpe is the only surviving member of a criminal cell called the National Socialist Underground (NSU), which she formed together with housemates Uwe Mundlos and Uwe Böhnhardt. Between 1998 and 2011, the group carried our nine murders of shopkeepers, two bomb attacks and 15 bank robberies, Handelsblatt reported. Their violence specifically targeted people of non-German origin.
The group evaded justice or even the suspicion that a single cell was behind their crimes until 2011, when police tracked two bank robbers who turned out to be Mundlos and Böhnhardt. Until that point, German authorities suspected the murders of ethnic Turkish shopkeepers had been carried out by perpetrators from within the community, the BBC reported.
Police found Mundlos and Böhnhardt dead by suicide, alongside evidence of their crimes, which included a handgun used as the murder weapon and photographs of the victims. Co-conspirator Zschäpe turned herself in a few days later, after setting fire to their shared apartment in Zwickau as a last-ditch attempt to destroy evidence.
She denied carrying out the murders with the two men, and over the course of the trial said through her lawyer that she turned herself in was because she felt morally guilty for not stopping them, Reuters reported. Zschäpe pleaded ignorance of the motives behind the murders, saying she only spotted the pattern between the victims' ethnicity in hindsight, after she had turned herself in.
The marathon trial spanned five years, and included 438 hearings and more than 600 witness testimonies before a judge delivered the verdict on Wednesday. Four other people received jail sentences for serving as Zschäpe's accomplices.
The verdict has prompted officials and activists to insist that the inquiry should not end with the trial, as outrage grows over how the cell continued its murderous activity for years without obstruction.
"Angela Merkel and many others promised the victims a complete investigation. That promise was broken," Gökay Sofuoglu, chairman of the Turkish community organization TGD, said in a statement, according to public broadcaster Deutsche Welle.