German Neo-Nazi Party Resurrects 100-year-old Anti-Semitic Slogan To Attack Israel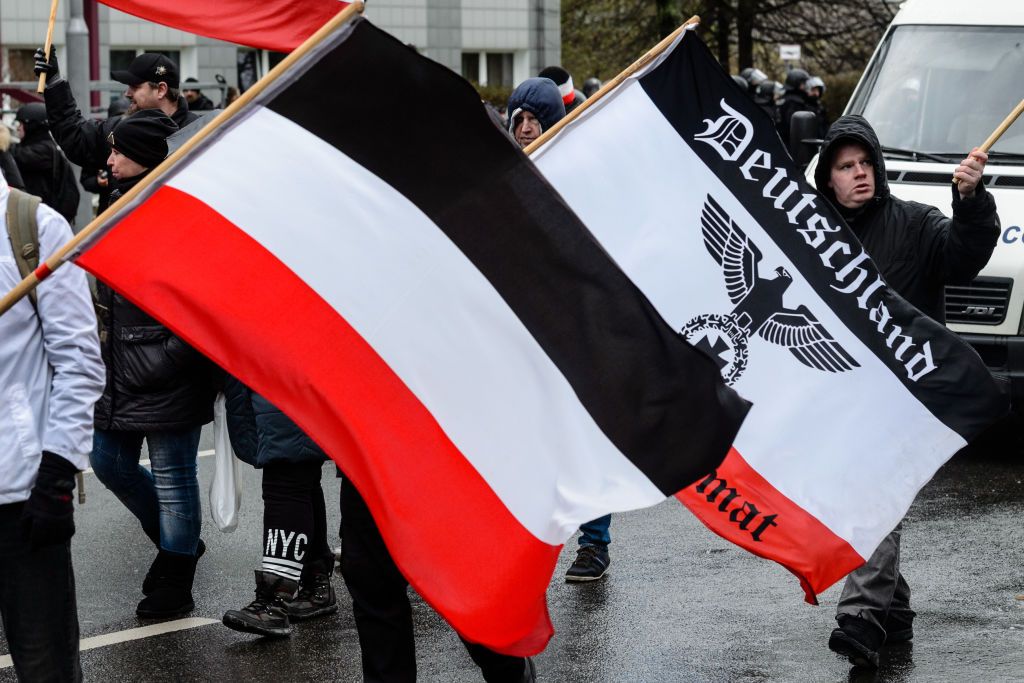 An extreme right party fighting recent European Union elections repurposed a quote from an anti-Semitic German historian as a party slogan, emblazoning posters with the phrase "Israel is our misfortune!"
Israeli newspaper The Jrusalem Post reported that the neo-Nazi Party Die Rechte had invoked the memory of the 19th Century anti-Semitic, anti-immigrant historian and politician Heinrich von Treitschke by echoing his pronouncement that: "the Jews are our misfortune." The phrase was later adopted by the Nazi Party publication Der Strummer.
The slogan "Israel is our misfortune!" appeared alongside other anti-Israel messages spread by the party during the recent European elections campaign. Another poster from Die Rechte accused Israel of "ethnic cleansing" against Palestinians. "Stop land robbery and expulsion: 8 million Palestinians want their land back," the poster added.
While passing a resolution in the German parliament in May declaring the Boycott, Divestment, Sanctions campaign against Israel as anti-Semitic, a number of the country's lawmakers stated their view that BDS messaging echoed Nazi anti-Semitic propaganda of the past.
A recently publicized intelligence report from the regional security apparatus in Bavaria has shown the neo-Nazi party The Third Way and the far-right organization the National Democratic Party (NPD) have repeatedly called for a German boycott of Israel. The NPD and Die Recht include high-profile Holocaust deniers among their ranks.
In the aftermath of Europe-wide elections, German Chancellor Angela Merkel warned on Wednesday that every Jewish institution in the country—every Jewish school and synagogue—needed round-the-clock police protection against a backdrop of rising anti-Semitic sentiment.
Germany has "always had a certain number of anti-Semites among us, unfortunately." Merke said, "There is to this day not a single synagogue, not a single daycare center for Jewish children, not a single school for Jewish children that does not need to be guarded by German policemen," she added.
Merkel's warning to CNN's Christiane Amanpour came a day after the country's anti-Semitism commissioner, Felix Klein, said Germany's Jews should stop wearing kippahs—small Jewish head coverings—amid fears they would be singled out for attack.
None of the extremist Die Rechte, Third Way or NPD parties won seats in the European elections, but they did make inroads in a number of municipal polls. The right-wing anti-immigrant party the Alternative for Germany won 11 percent of the vote, falling in popularity by a margin of two percent compared to federal elections in 2017, but fairing, on the whole, far better in Germany's former communist east, Deutsche Welle reported.