German Newspaper Prints Cut-out Paper Kippah After Jews Warned Against Wearing Skullcap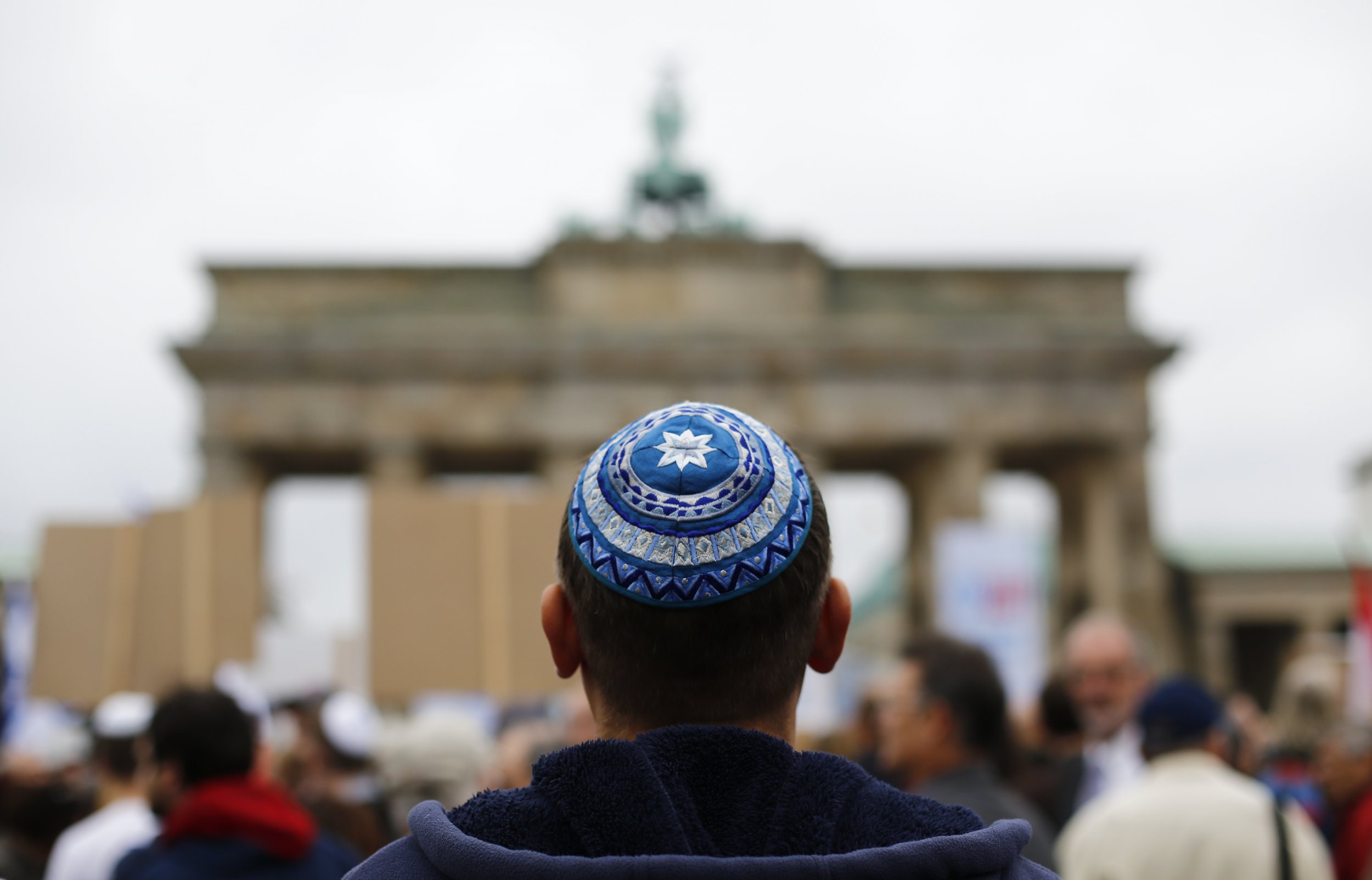 Following a government warning for Jews to be careful about wearing the kippah, Germany's biggest daily newspaper, Bild, has published a cut-out-and-keep version of the traditional skullcap in solidarity.
The German government's commissioner on anti-Semitism, Felix Klein, said in an interview on the weekend that he "cannot advise Jews to wear the kippa everywhere all the time in Germany."
His statement comes amid a tense climate in which there was a 20 percent rise in anti-Semitic crimes in Germany last year.
The country is also grappling with the political success of the far-right AfD, which wants to downplay Germany's blame for World War Two atrocities.
Last year, a man wearing the Star of David was beaten in the center of Berlin, soon after a 19-year-old Syrian attacked an Arab-Israeli and his companion with a belt in broad daylight. Both victims were wearing the traditional skullcap, Deutsche Welle reported.
The Central Council of Jews in the country has issued warnings about wearing the kippah in public.
In Monday's edition of the newspaper, Bild editor Julian Reichelt called on readers to "raise the flag against anti-Semitism" and "stand in solidarity with (their) Jewish neighbors."
Rejecting the warning to leave off the kippah "seven decades after the Holocaust", Reichelt wrote: "There is only one answer to that: No, it cannot be the case!"
"If that is so, then we have failed in the face of our history," he added.
Urging readers to cut out the skullcap and wear it, Reichelt stressed that "the kippah belongs to Germany," (via The Local).
Klein's statement caused consternation in Israel, whose president Reuven Rivlin said: "We will never submit, will never lower our gaze and will never react to antisemitism with defeatism—and expect and demand our allies act in the same way," Sky News reported.
Claudia Vanoni, Berlin's top legal expert on anti-Semitism, said that it remained rooted in German society.
"Anti-Semitism has always been here. But I think that recently, it has again become louder, more aggressive and flagrant," Vanoni told Agence France-Presse.
The U.S. ambassador to Germany, Richard Grenell, tweeted: "Wear your kippah. Wear your friend's kippa. Borrow a kippah and wear it for our Jewish neighbors. Educate people that we are a diverse society."