German Police Launch Mass Jihadi Manhunt in Race to Stop ISIS-Linked Attack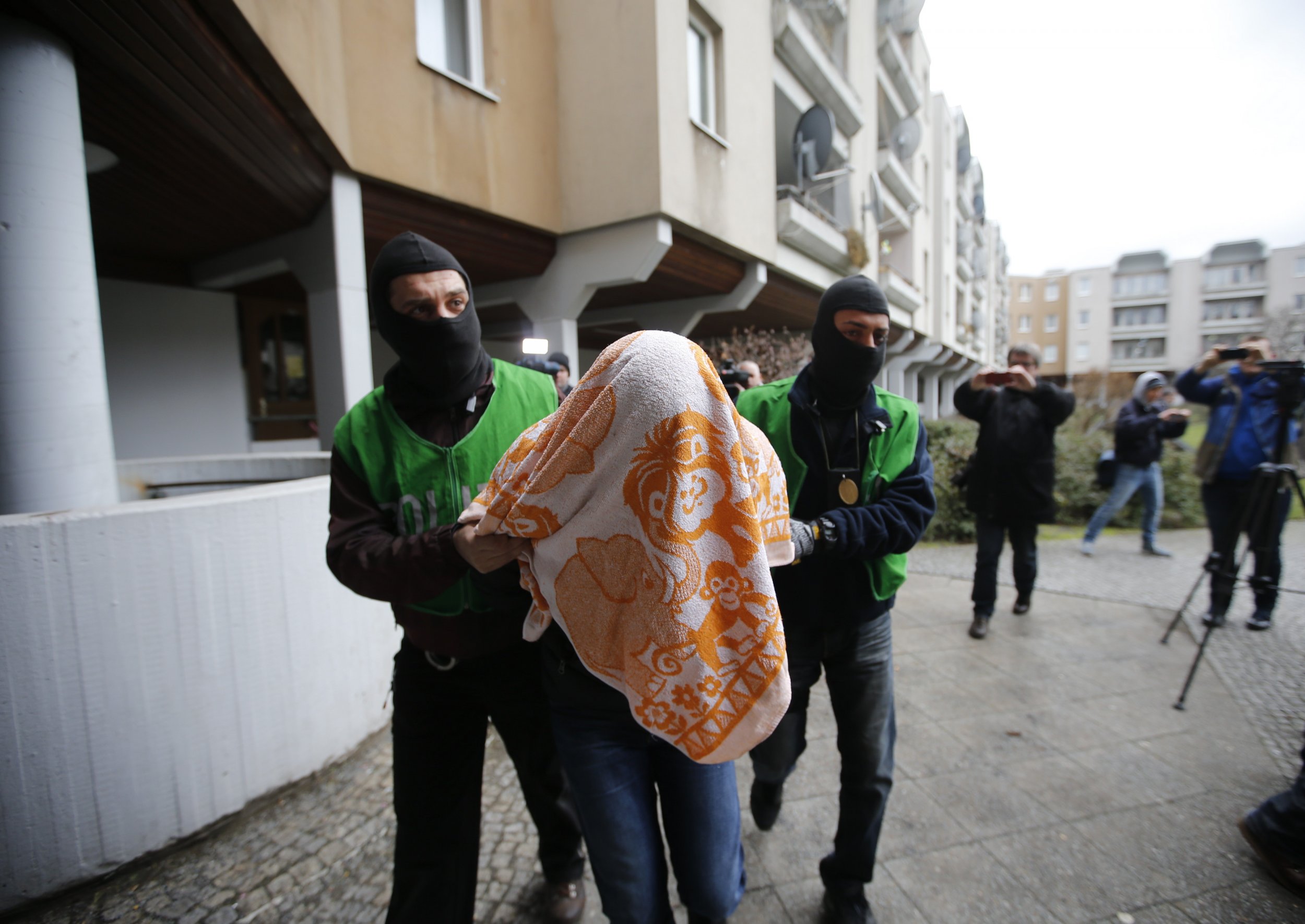 German police arrested two Algerian nationals on Thursday over suspected links to the Islamic State militant group (ISIS), as authorities carried out raids on properties and refugee shelters to hunt down two others.
The four suspects "from the jihadi scene" are under investigation over suspicions that they are planning a serious act threatening the security of the state," Berlin police told AFP news agency. Authorities also arrested a woman in the raids but police did not detail the reason for her detention.
Special police retrieved computers and mobile phones in the arrests of the two men and in other raids, they said, on four apartments and two offices in Berlin and on properties in the states of North Rhine-Westphalia and Lower Saxony.
The two detained men are reportedly a 35-year-old suspected ISIS member who had received training in Syria and a 49-year-old Algerian who is suspected of forging official documents. "We know that at least one of the men received military training" in an ISIS training camp, police spokesman Stefan Redlich told NBC News.
North African refugees were held responsible for a number of sexual assaults in the western German city of Cologne on New Year's Eve and the revelation that Algerians were allegedly involved in an extremist plot will continue the debate around Germany's allowance of more than a million refugees from Muslim-majority countries last year.
Berlin's Interior Minister Frank Henkel told AFP that the "level of threat posed by Islamist militants remains high" and pledged to act against radical Islamist elements within the country.
"We have every reason to remain vigilant and careful," he said. "Therefore, there should be a systematic crackdown on the Islamist scene, especially if there are likely links to ISIS."
In the aftermath of the coordinated shooting and suicide bomb attacks in Paris last year, which left 130 people dead, German authorities postponed an international friendly match between Germany and the Netherlands in Hanover because of a "concrete plan" to detonate an explosive inside the stadium.