German Police Warn Ukrainian Refugees of Possible Human Trafficking Traps
German Federal Police issued a warning to Ukrainian refugees arriving at Berlin's central train station this week, alerting vulnerable women and children of potential human trafficking traps hidden among thousands of genuine offers to shelter and aid the migrants.
On Tuesday, the federal police tweeted an alert in German, Russian and Ukrainian. "At Berlin Central Station, some people are behaving conspicuously in connection with the distribution of accommodations to displaced persons from Ukraine," the post said. "Please contact the police immediately if you are offered money for accommodation or observe people doing this."
Police described the disturbing pattern to the German newspaper Der Tagesspiegel on Wednesday. Suspicious persons, particularly men over the age of 50, were approaching young women traveling alone and women with children to offer accommodations. Some of these propositions came with an offer of cash payment.
A police spokesperson said reports of these cases were "in the lower double-digit range" on Wednesday, but officials said they assumed that some cases went unreported.
After police were alerted to potential criminal activity, usually by aid organizations and volunteers working at the train station, officers checked on the suspects, gave them a warning and removed them from the station. They have not been able to take further action, the spokesperson said, since the offers alone and suspicion of human trafficking do not constitute sufficient evidence for an arrest.
However, a case on Monday elevated the alarm. One of the men questioned by police, a 55-year-old who specifically approached young women for a ride to Hamburg, was found to have a record of sexual abuse with the federal police.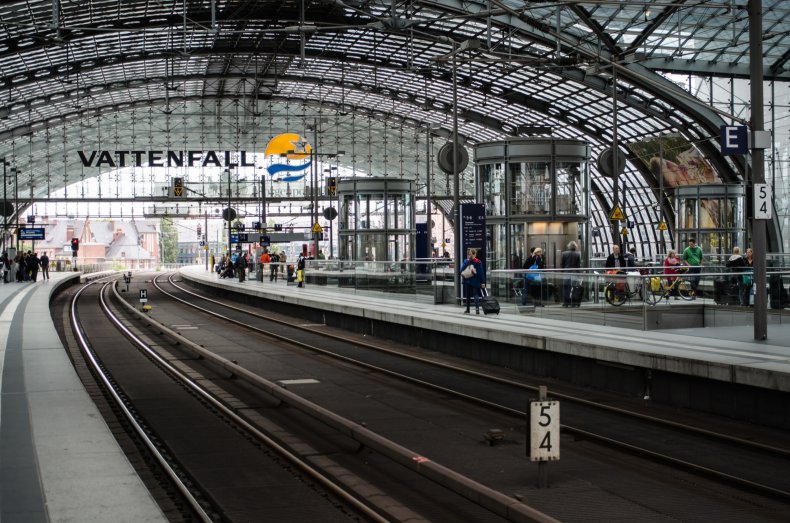 Over two million people have fled Ukraine since Russia invaded the country on February 24, according to the United Nations. InfoMigrants, a news and information site geared toward migrants, reported that 50,000 of those refugees have arrived in Germany, with tens of thousands traveling through Berlin Central Station.
Thousands of Berliners have gathered at the train station to offer shelter, food and supplies to Ukrainian refugees. A video posted by Deutsche Welle shows the platform crammed with NGOs and volunteers holding up signs in German, Ukrainian and Russian. One person's sign indicates that they can sleep an adult and two children. Another sign says: "3 beds."
In response to the human trafficking warning, the Senate of Berlin said it was reorganizing the distribution of temporary accommodations at Berlin Central Station. The private bed exchange was being integrated into a new "Welcome Hall" at Washingtonplatz, across from the station, to ensure a "more secure structure," a spokesperson for the Senate Integration Administration told Der Tagesspiegel.
In Germany, the sentence for forced prostitution is up to 10 years in prison, or longer if the victim is a child.