Marijuana: Animal Shelter Running Out of Space to House Guard Dogs Belonging to Illegal Pot Growers
Animal shelters in Sacramento, California, are taking in dogs seized from illegal marijuana operations—but they're running out of space. The animals seized are mostly German shepherds or a kind of shepherd mix, popularly used as guard dogs for unlicensed pot houses.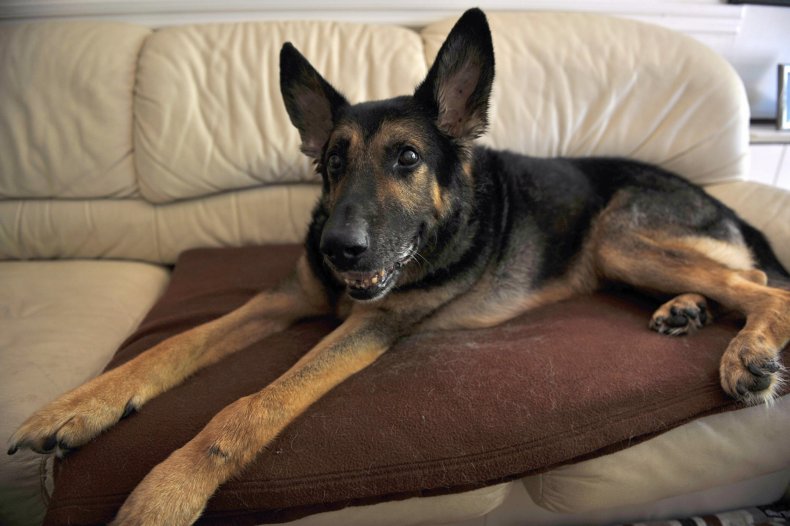 In the past six months, more than 2,000 dogs have entered Front Street Animal Shelter, as reported on the shelter's city portal. Approximately 70 dogs have been seized by animal control officers. Half of those dogs in the shelter are adopted, and any animals tied to cruelty situations require an investigation in addition to the presentation of the case to the district attorney.
In a report from The Sacramento Bee, chief animal control officer Jace Huggins said that illegal grow houses do not treat these animals as pets. "Most of these houses are not lived in," he said. "The product is grown in them, and the dogs are used as security. They live outside and get the bare minimum of food and water, and they usually are not socialized. They can be very aggressive."
Huggins said California's continuing legalization of marijuana may be what have emboldened criminals to launch illegal operations. It's a situation that Front Street Animal Shelter manager Gina Knepp said is not the fault of the general community, but the fault of a few individuals with a big impact.
Knepp, who works to transfer the overwhelming influx of dogs out-of-state and enrolls the eligible dogs in rehabilitation and foster programs, said: "We do not euthanize for time or space. It's a Jenga game here." The rule of avoiding euthanizing to free up space also applies to the more aggressive dogs, unable to complete the program after being conditioned to stay aggressive.
"It's natural to see that we [the Front Street Animal Shelter] are getting more of them [the dogs], because of the population," she said. The area is urban, and Knepp said these in-house pot operations do not create a social life for the dogs.
"It's not the general community that's housing the dogs, but it is, unfortunately, a horrible misuse of our tax dollars. Some of the ones we're getting are definitely going to go into the rehabilitation program," she said.
Knepp said she'd ask people to report residencies they believe are in-house pot operations in their neighborhoods if they are concerned. Continued failure to stop the "few people who do bad things" in the long run will only exacerbate the problem, and cause continued suffering to the animals involved.
California plans to "dedicate 60 percent of its marijuana tax fund toward youth drug use prevention and substance use disorder treatment, and 20 percent to environmental restoration," according to the latest study from the Drug Policy Alliance, a left-leaning nonprofit that attempts to finish the "war on drugs."
The revenue collected by the government of California so far related to the issue is a little more than $200 million.