German Special Forces Arrest Man Suspected of Militant Attack Plot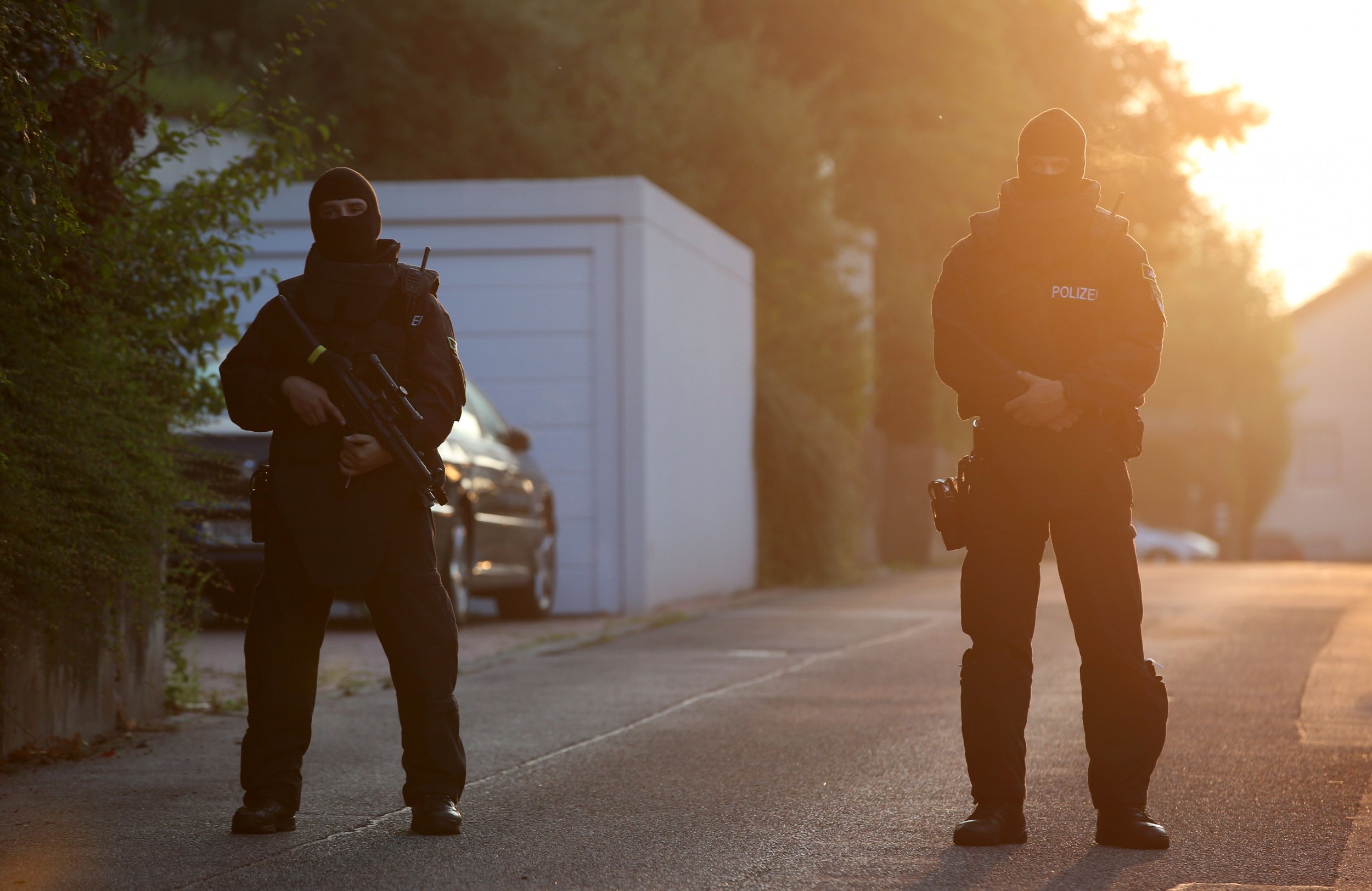 German special forces have arrested a 21-year-old man suspected of plotting a militant attack, police said Sunday.
They raided an apartment in the city of Neuss, located in the west German province of North Rhine-Westphalia, on Saturday, detaining a man and a woman, a spokesman for the Criminal Investigation Office (LKA) told Reuters.
Police have subsequently released the woman, reported in the German media to be the male suspect's wife.
Officials said the man was "planning a serious crime targeting the state" and that he had links to a second suspect arrested in Vienna on Friday.
The suspect apprehended in Vienna was an Austrian teenager of Albanian descent, who had stayed in Neuss and discussed attacks against German forces, according to a spokesman for the Dusseldorf prosecutor's office. Media reports identified him as Lorenz K., a 17-year-old from the town of Neunkirchen, south of Vienna.
"The correlation of the investigation between the current case and Germany is clear," the spokesman of the Austrian Ministry of the Interior said Sunday.
The ministry said that it had foiled an imminent plot in arresting the suspect in Vienna. Its general director of public security, Konrad Kogler, told Austrian radio station ORF that an explosion on the Vienna subway system was "one of the possible scenarios."
German magazine Focus, citing judicial sources, reported that the man arrested in Germany had plotted a bomb attack on police and soldiers, and had experimented with explosive materials with the Austrian suspect.
It said police confiscated computers and mobile phones from the property raided in Germany. The Austrian suspect had admitted to pledging allegiance to the Islamic State militant group (ISIS), and connected himself to the German suspect, the magazine said.
German security services remain on high alert following a truck attack, claimed by ISIS, on a Berlin Christmas market in December 2016. Tunisian national Anis Amri perpetrated the assault after traveling to the country from Italy, where he had spent time in prison for arson.
The truck attack left 12 people dead and raised questions about the effectiveness of German counter-terror laws.