German State Appoints 'Minister of Bratwurst' to Push Prized Pork Product
Bratwurst is a big deal in Germany.
And there's no place where it's a bigger deal than in the state of Thüringen, home to the legendary Thüringer Bratwurst. If there was such a thing as a Bratwurst kingdom, the central German state would be it—it has long had a Bratwurst King.
And on Aug. 16, the regional bratwurst interest organization—yes, there is such a thing—took things a step further by appointing the first Minister of Bratwurst in Thüringen to make sure the fresh link sausage gets its due.
The new minister won't get a seat in the regional government. He won't be presenting any formal legislation. It's a symbolic appointment, really, but serious business nevertheless, said Thomas Mäuer, business manager for promotion and development at Freunde der Thüringer Bratwurst (Friends of the Thüringer Bratwurst) in an interview with Zenger News.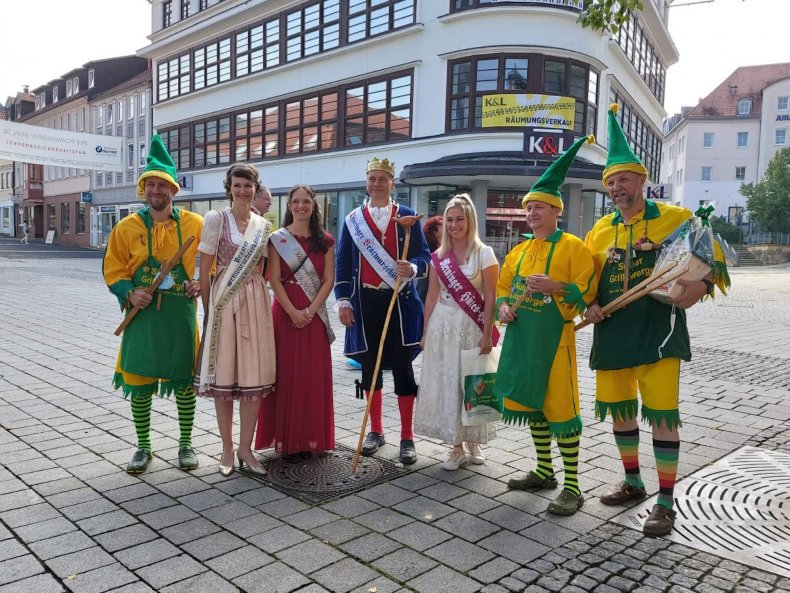 The association is dedicated to promoting the bratwurst as a cultural institution and culinary specialty, but also as an important economic driver in Thüringen. Consider the numbers: With just 2.1 million inhabitants, Thüringen is one of Germany's smallest federal states, but it manufactured a whopping 420 million bratwurst in 2019, according to the regional pork farmers' association. Not only does the production sustain the production of 750,000 pigs per year in the state, it has to import an additional 250,000 porkers to cover the strong demand for meat.
In Germany as a whole, 40,000 bratwurst are devoured every minute of every day to World of Foods, a culinary magazine. That makes Germany by far the world's largest consumer of bratwurst per capita. And when it comes to popularity and brand recognition, the Thüringer Bratwurst is rivaled only by the equally renowned Nürnberger Bratwurst. In Thüringen itself, of course, the only kind that counts is the local brand. The average Thüringer consumes almost 80 pounds (36 kilograms) of pork meat every year, and a large share of that consists of bratwurst.
"The Thüringer Bratwurst is a passion for people here. We don't just like it, we love it," Mäurer said.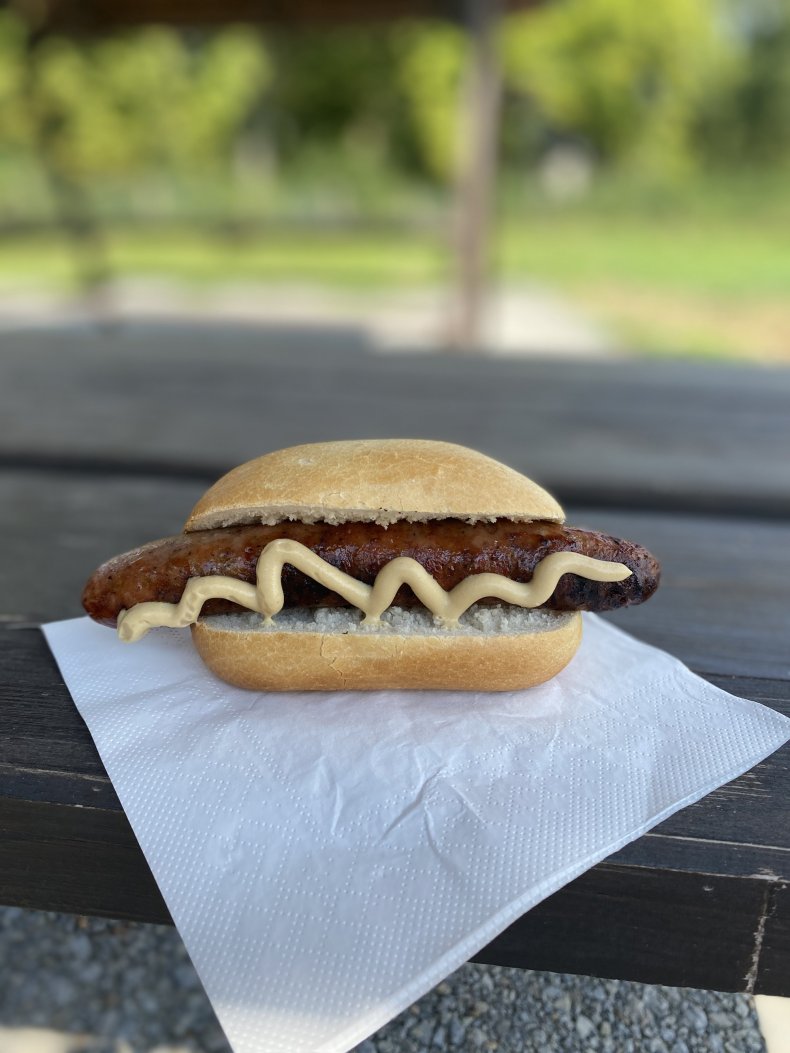 The earliest documented mention of the bratwurst in Thüringen is a receipt from 1404 from the Arnstädter Monastery. Here a woman had dutifully noted that she spent one Groschen for "darme czu brotwurstin"—intestines for bratwurst. Then, in 1797, the Thüringer Bratwurst finally got its first own entry in a cook book, the "Thüringisch-Erfurtisches Kochbuch," and in 2004, it received special protection by the European Union similar to that reserved for such region-specific specialties as the French Champagne and Greek feta cheese.
Bratwurst abounds in Thüringen, in such forms as a Bratwurst Museum, a Bratwurst Theatre, Bratwurst Olympics and even a Bratwurst Song Contest. At the annual Bratwurst Olympics, instead of the passing of the Olympic flame, the Bratwurst champion rides in on a horse to light the Olympic Barbecue, and at the song contest tunes about sausages are sung in honor of the Bratwurst Queen. The Bratwurst museum, which is operated by the association and opened in 2006, has been become so wildly popular with foreign as well as national tourists that it has started an expansion of the premises that will be overseen by the new minister, Mäurer said.
"We have had a Bratwurst King for many years, but there is so much to do that he now needs a minister to implement all the royal decrees," he said. The minister is also charged with championing the Thüringer Bratwurst on a regional political level and to uphold the centuries old traditions connected with the culinary state symbol.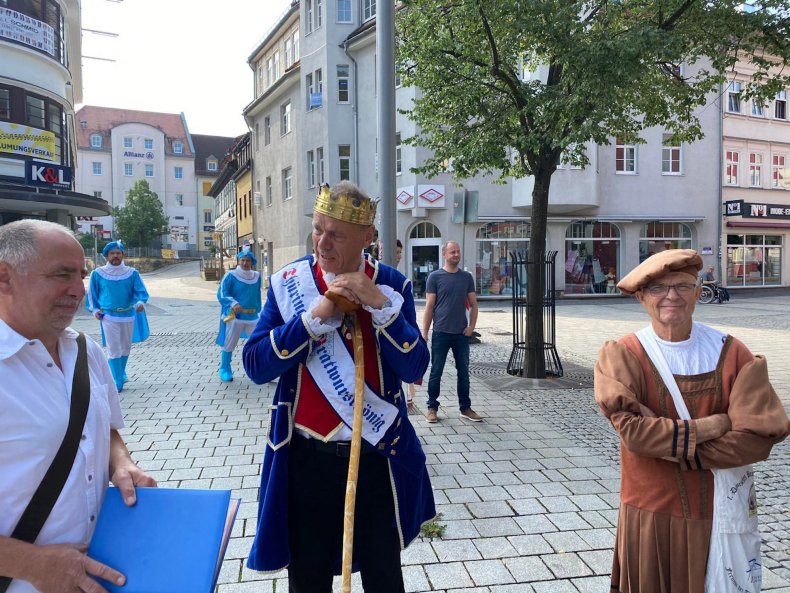 Norbert Abt, the current king, was scheduled to give up his crown this year, but because of the Covid-19 crisis agreed to stay on for another year. "But of course, with the workload increasing and him having expected to retire, the minister has become an essential role," said Mäurer.
To signal the enormity of the task at hand, the newly appointed minister, Chris Knierenschild, has agreed to give up his birth name for the time being. While in office, he will instead go by the name Wilhelm von Wursten, said Mäurer.
"There are also many events that the minister needs to get involved with. For example he'll be involved with the theater, which is very popular in particular with Americans, who, although they don't understand a word, for some reason laugh their heads off the whole time—even when there aren't any jokes."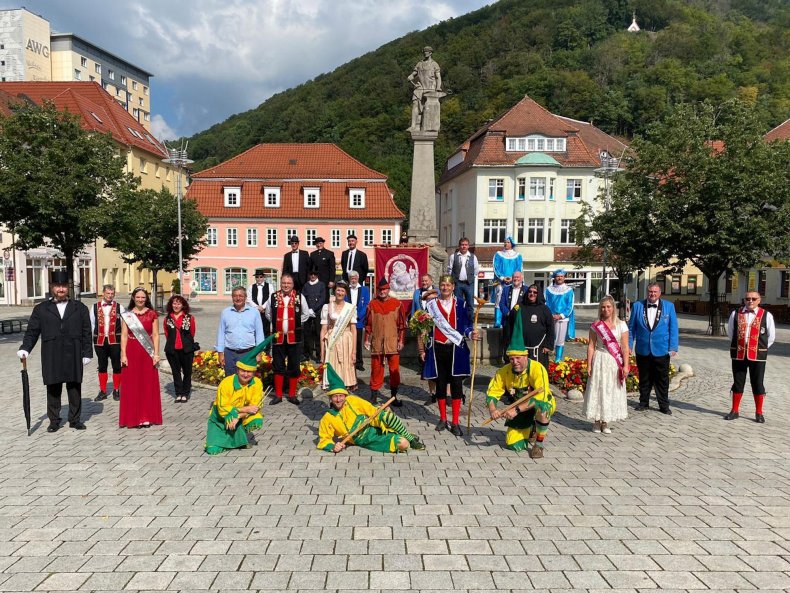 While bratwurst may be sausage around the world, it gets a very specific treatment in Thüringer, with special ingredients and practices that need to be observed rigorously in order to make, prepare and consume it in the correct manner.
"There are many unwritten rules here. We want to make sure standards don't drop. For example, the bratwurst has to be cooked on wood coals, you cannot use gas or electricity. That is sacrilege. And you can only have it with mustard, never ketchup. Or if you are a real purist, with nothing at all," Mäurer said.
The bratwurst is indeed a love affair that Americans and Germans have in common. It was Americans that adopted and popularized the German "bratwurst" name worldwide, and Americans make up a large portion of the annual "sausage tourists" in Thüringen. But, Mäurer said, even though the U.S.-made sausages "aren't half bad, they still don't measure up to the original."
This story was provided to Newsweek by Zenger News.