German Supermarket Turns Aisle into Mini Farm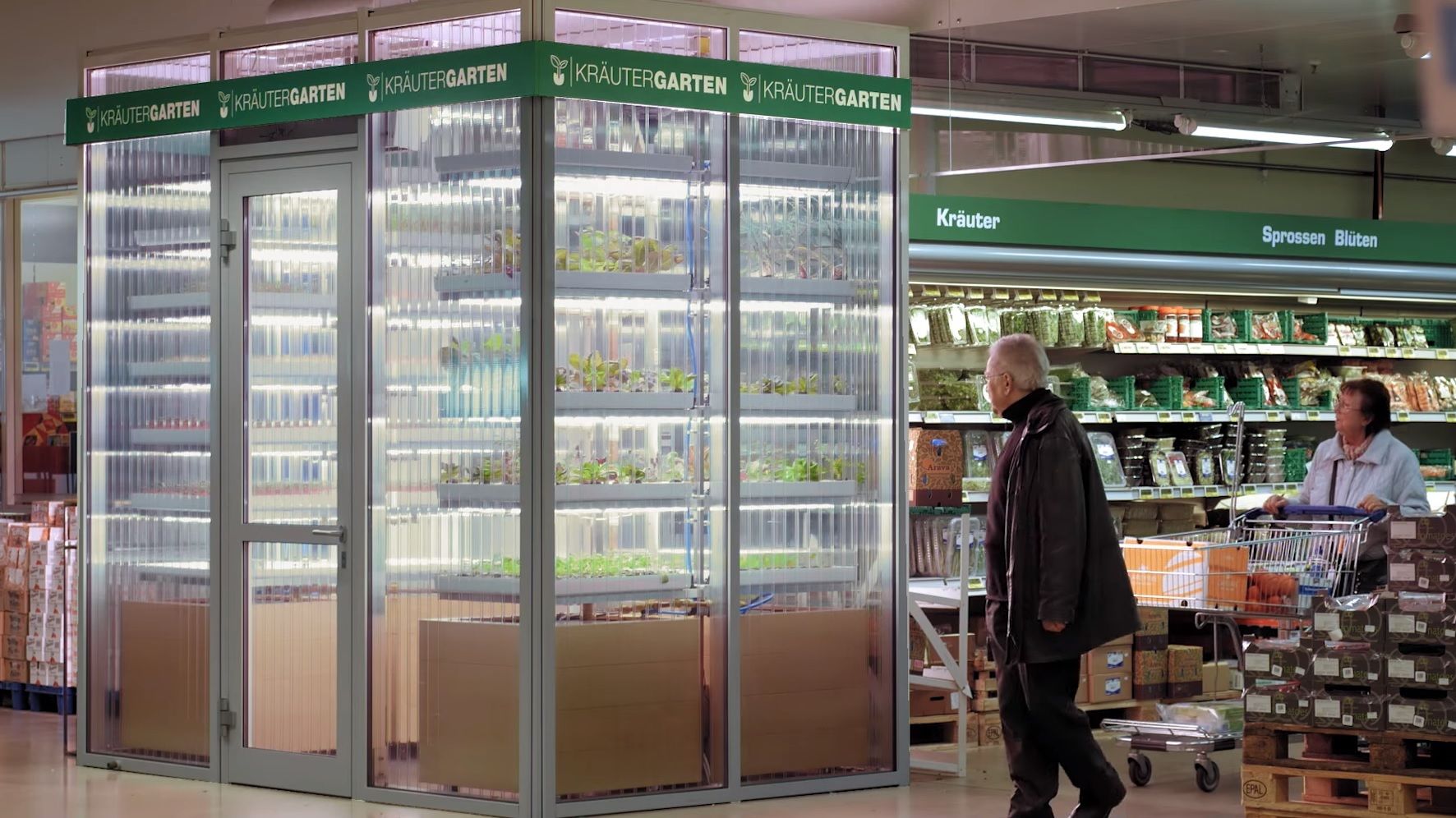 A supermarket in Berlin, Germany, is bringing a whole new meaning to the idea of fresh produce, after installing a miniature "farm" at the end of one of its aisles.
Kräutergarten, a self-contained agricultural area that resembles a greenhouse, was developed by startup InFarm and is being tested by the German retail chain Metro Group.
"Metro Group is following a new approach to shape the future of retail," said Fabio Ziemssen, head of food innovation at Metro. "We have implemented the first in store farming installation in Europe.
"Metro is now able to provide products, which are healthier, fresher and better for our environment."
Metro's aim is to make its produce as fresh and as local as possible, growing greens and herbs inside modular boxes stacked on shelves.
The concept of vertical farming was first invented by Dickson Despommier, professor of public health at Columbia University, in 2001. The idea, which InFarm adopts, is to stack plants in multi-story, high-tech greenhouses.
The trial is currently offering customers speciality herbs and vegetables. like mizuna and wasabi mustard greens, but a broader selection of plants is planned for the future.
"For us, it is part of our strategic direction," said Olaf Koch, chairman of the executive board at Metro. "We feel that if we aim to be champions for independent business, then we need to do that on a sustainable basis.
"There's more and more recognition that the way produce is being offered and plants are grown is sometimes difficult due to lots of water consumption, lots of chemicals on them and the products travelling."