German TV Channel in Hot Water for Depicting Merkel in Muslim Garb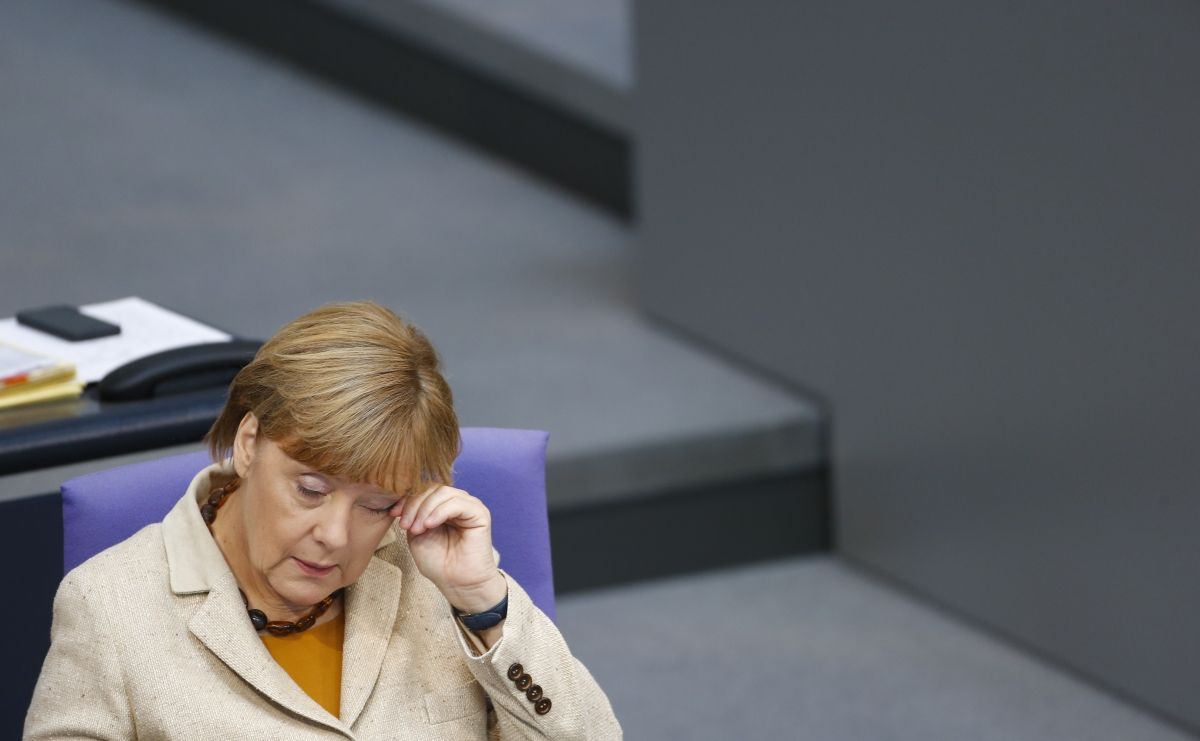 A German news program has come under fire after displaying an image of Angela Merkel wearing a traditional Islamic headscarf during a discussion about refugees in the country, the Daily Telegraph reports.
The image was shown on the ARD television program Bericht aus Berlin, which was quickly inundated with complaints on Tuesday as a result of the image of the chancellor shown against a skyline of the German Reichstag surrounded by minarets.
The presenter, Rainald Becker, asked during the item: "How is life changing? Indeed, how do we react when refugees have problems with equality, with women's rights, with freedom of the press and free speech? These are questions for which we don't have an answer, and questions that stoke fear."
Critics were quick to accuse the television channel of being anti-Islamic. "This is not constructive journalism. Ugh!" read one comment on the program's Facebook page. "The mood turns because of such defamation and propaganda. So yes it's true: integration cannot succeed."
ARD defended its decision to display the controversial image, explaining on its Facebook page that while the aim had been to "polarize and provoke opinion," the intention had not been to inflame anti-Islamic sentiment. "The graphic had a direct connection to the presentation by Rainald Becker of a report about the values of our society. He was speaking about the achievements of our western society: freedom of speech, press freedom and equality. These freedoms were reflected in this graphic."
There have been further signs of unease in Germany this week, as the country continues to struggle with the huge numbers of migrants and refugees trying to enter. On Monday, German newspaper Bild reported that 1.5 million asylum seekers would enter the country this year, citing a confidential report. The figure is far higher than the 800,000 forecast by the government in August. In a statement sent to Newsweek, Germany's Federal Office for Migration and Refugees (BAMF) said it could not confirm the figures.
Yet anti-migrant sentiment is running high in some parts of the country. Some 9,000 people took part in a demonstration organized by the anti-immigration PEGIDA group in Dresden on Monday evening, according to AFP news agency. One banner accused Merkel of "high treason" and another of "crimes against the German people."