The German Universities Offering Free Education to Syrian Refugees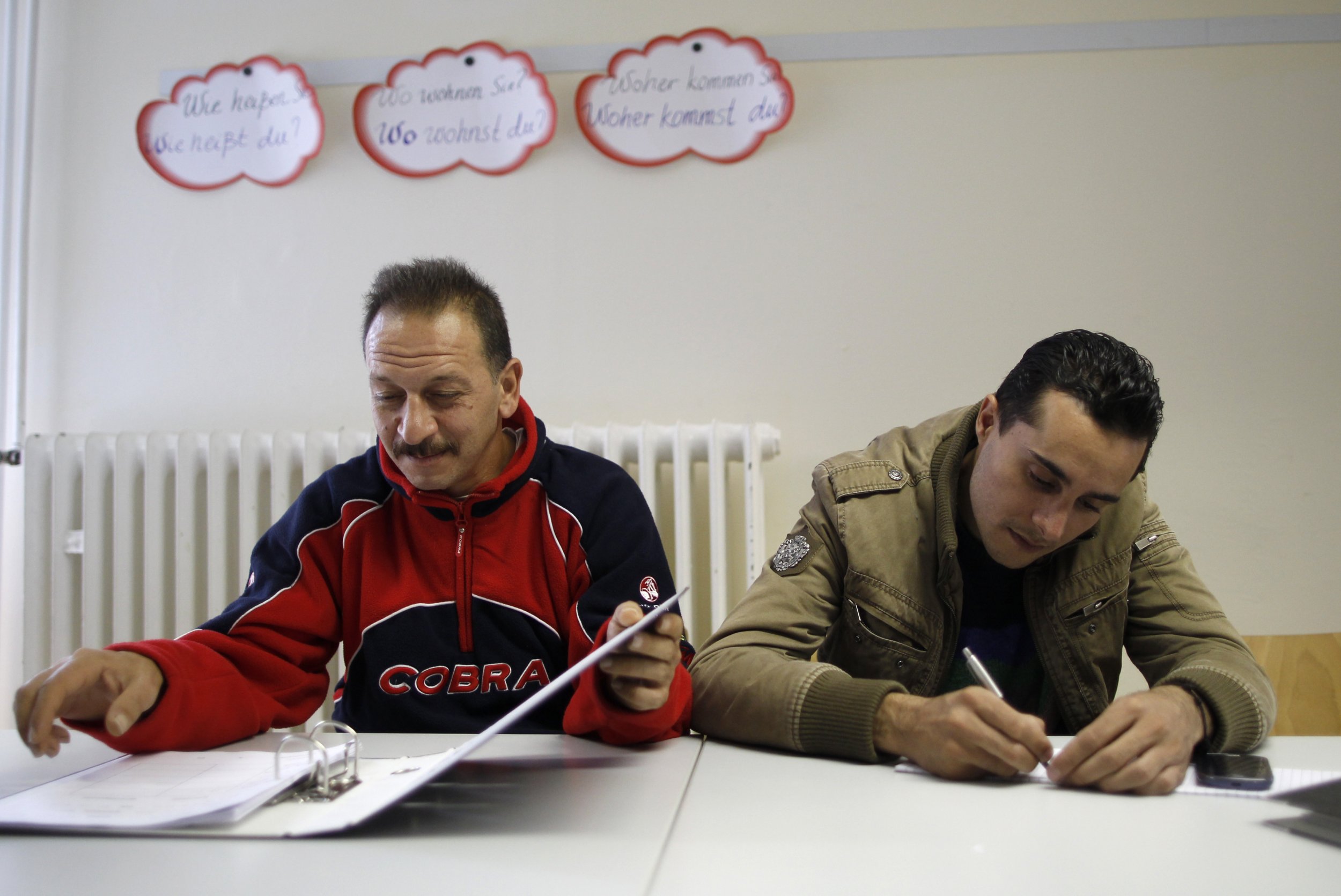 Something wonderful is happening in Germany's classrooms.
Despite the political unrest surrounding the European country's refugee influx, its leading academic institutions are opening their doors to Syrian refugees.
Around 60 universities are offering free courses and some are even waiving their expensive fees to Syrian nationals who arrived in Germany this year, including three institutions in the capital Berlin and 16 in the northeast of the country.
Germany currently hosts more than 250,000 refugees from Syria, Afghanistan and Iraq, according to the U.N. Refugee Agency. A spokesman for the country at the heart of Europe's refugee crisis said on October 5 that it expected up to 1.5 million asylum seekers to arrive by the end of 2015.
Home to 1,300 refugees in the northeast city of North-Rhine Westphalia, Bielefeld University is offering those interested in studying natural sciences and mathematics a free course twice a week. Combined with a crash course to develop their spoken German, students from war-torn Syria are guaranteed to have their fees waived.
This project has been very well received, according to Professor Dr Angelika Epple, Vice President for International Affairs and Diversity at Bielefeld University. "Some of [the students] have already studied in their home country, and are now willing to get involved in further studies, others are keen to go to the university for the first time," Epple tells Newsweek over email. "All of them are highly motivated."
The university accepted 12 Syrian refugees to study in October—all of whom had their fees paid for. "For us, the support of students and scholars alike is both a question of collegiality and a way of discovering and promoting talent," Epple says. "After successfully finishing their studies with Bielefeld University, [they] may become successful or even worldwide known researchers."
One of Germany's most notable establishments in Munich is also taking part. The Technical University of Munich, based in the capital of Bavaria, began accepting Syrian refugees in October to sit in on German and English language courses. Institution officials hope that the opportunity will allow refugees to familiarize themselves with the German higher education system, the Technical University of Munich said in a press release.
But, not only Syrian nationals—German students will also get something from this. At both Munich and Bielefeld, refugees are paired with current students in an attempt to ease the integration process.
Out of the 60 universities, Bielefeld is the only institution that intends to take the project further by teaming up with neighboring institutions. "Our goal is to build together with other universities of the region, especially in the Ostwestfalen-Lippe region, that would help all refugees interested in higher education to meet their needs as fast as possible," Epple says. It will be opening its doors to even more refugees next year.
More than one million asylum applications were submitted to the European Union last year —around one quarter were submitted by Syrian refugees, according to figures released by Eurostat.