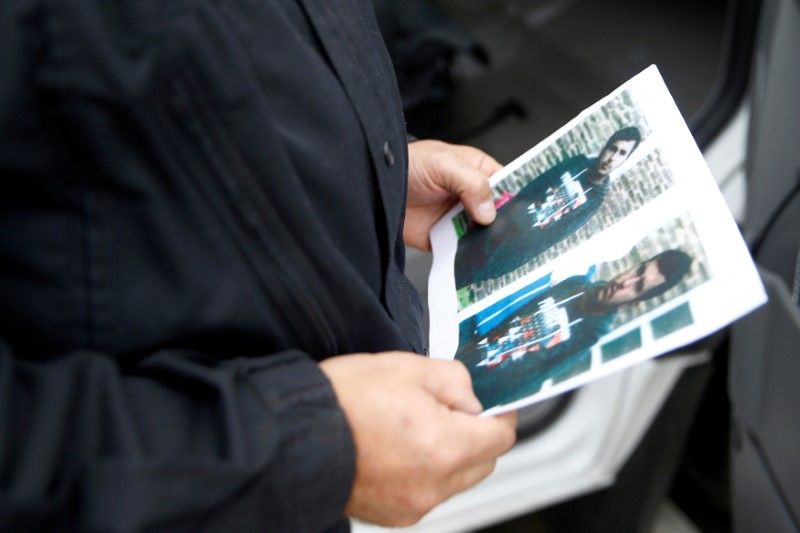 German police commandos stormed an apartment in the eastern city of Chemnitz on Sunday and detained a man in connection with a hunt for a Syrian refugee suspected of planning a bomb attack.
"Nobody was injured, and no shots were fired. We've taken the man into custody, and we are questioning him now," said Tom Berhardt, spokesman for the Saxony state criminal investigation office.
Police found explosives in another apartment they raided in the city on Saturday but have been unable to track down the suspect, 22-year-old Jaber Albakr. Police saw him at the door of the apartment block before he slipped through their grasp.
Police evacuated the residential building and fired a warning shot before storming the first apartment only to find Albakr was not there, said Kathlen Zink, another official at the Saxony state criminal investigation office. The German authorities have informed foreign security services about Albakr, Zink added. The Federal Prosecutor's Office said it was taking over the case.
"The overall picture of the investigation, in particular the amount of the explosive found, suggests that the person was planning to carry out an Islamist-motivated attack," a spokesman for the Federal Prosecutor's Office told broadcaster SWR.
Police found several hundred grams of explosive in the apartment they raided on Saturday.
The suspicion that a refugee was planning a bomb attack will prove unwelcome news for Chancellor Angela Merkel, whose conservatives have lost support to the far-right Alternative for Germany (AfD) party over her open-door migrants policy. Merkel, who last month said she wished she could "turn back the time by many, many years" to better prepare for last year's influx of almost 1 million migrants, has yet to say whether she will seek a fourth term as chancellor in elections next year.
In July, the Islamic State militant group (ISIS) claimed responsibility for attacks on a train near Wuerzburg and at a music festival in Ansbach which wounded 20 people.
Despite deploying hundreds of officers, police have been unable to find Albakr.
"We must continue to assume that this person poses a danger," said Bernhardt.
Police earlier appealed to the public for any information on Albakr. They described him as wearing a black hooded top with a bright pattern on the front, and warned people to be careful of him.
Albakr had been in Germany since last year and was officially recognized as a refugee, Bernhardt said. He was not previously known to police, who raided the first flat after a tip-off from the domestic intelligence service.