Germanwings Drafts in Planes From Other Airlines as Crews Deemed 'Unfit to Fly'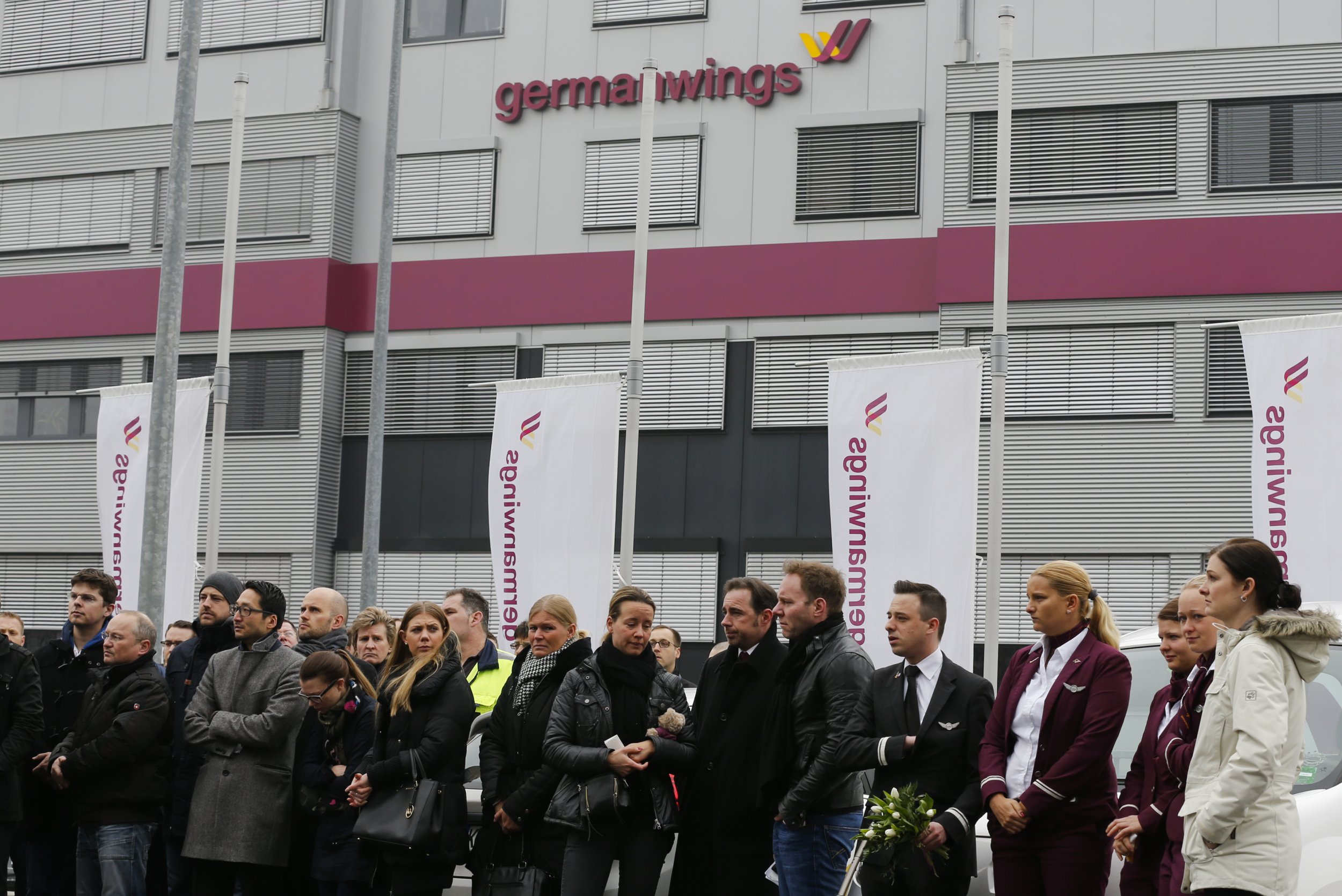 Germanwings has drafted in 11 planes from other airlines to cater for 40 of its flights today as mourning crew members are declared "unfit to fly".
Lufthansa, which owns Germanwings, Air Berlin and Tui Fly have supplied aircraft and crews to the grief-stricken airline following the crash of a Germanwings Airbus A320 in the French Alps yesterday, according to a spokesperson for Lufthansa.
One Germanwings flight from Cologne to London Stansted was cancelled this morning due to crew shortages, but all the remaining 466 flights are expected to fly according to schedule.
A spokesperson for Germanwings says some crew members felt "emotionally unable" to work today having lost colleagues in the crash.
He says crew members have no safety concerns about the planes, but he could not rule out further disruptions to Germanwings flights tomorrow.
Germanwings Flight 9525 crashed near the Digne-les-Bains region in the south of France yesterday after disappearing off the radar while en route to Dusseldorf from Barcelona. All 150 on board - including six crew members - were killed.
So far it has been confirmed that 67 Germans (including 16 schoolchildren), 45 Spaniards, three Britons and two Australians are among the casualties.
A search operation is currently underway to retrieve the bodies, made difficult by the remote and mountainous terrain. The flight recorder, or 'black box', was recovered in a damaged state and the wreckage is reportedly scattered across four acres.
The aircraft was grounded less than 24 hours before the flight, due to an unusual noise coming from the nose gear door. A spokesperson from Lufthansa said the technical department in Dusseldorf checked the plane and declared it "a noise issue, not a security issue" and passed it as fit to fly.