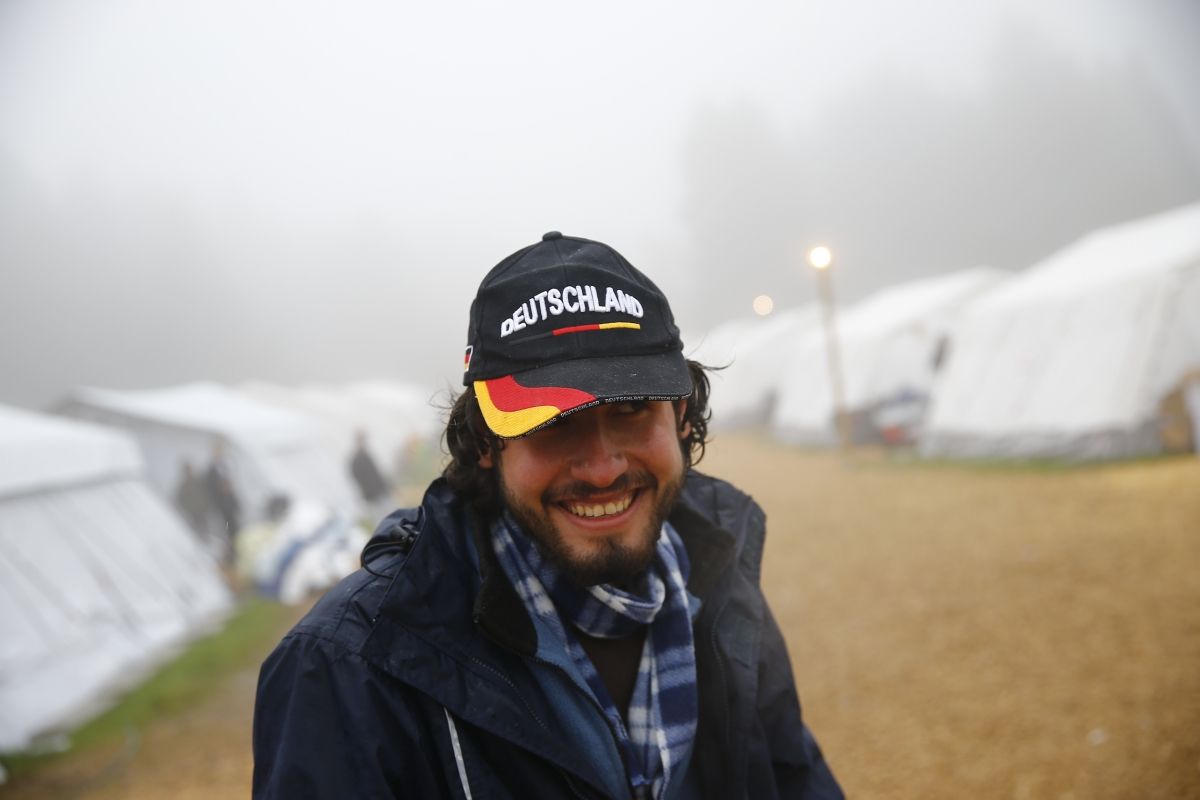 Asylum seekers in Austria and Germany will be given a guidebook containing advice on cultural, legal and ethical norms as the countries find new ways to ease the integration process for their new arrivals. The book is written in both German and Arabic.
The 142-page book published in Germany, titled Germany: First Information for Refugees, includes advice such as to show respect for all religions, to not be late, to shake hands and to learn a few basic phrases, such as "Cheers" and "I don't eat pork," according to The New York Times. One tip reads: "Many Germans value cleanliness and order, especially in their homes."
The book is published by Herder and the Konrad Adenauer Foundation, a political foundation and think tank that has links to the governing Christian Democratic Union (CDU) party. It will be distributed through aid organizations and local authorities, and will also be available in bookshops for about $10. It will also be available as a free app for iOS and Android.
"We hope this book will serve as an initial contribution to integration," Manuel Herder, the publisher, said in a statement. The book will also contain basic facts about legal issues as well as ethical considerations, "which form the basis of living together in a democratic constitutional state."
The guide is part of a drive to help asylum seekers integrate into the country, which is struggling with record numbers of new arrivals. Germany now expects up to 1.5 million asylum seekers this year, according to government figures, and some towns and communities have said they do not have the funding or resources to support the new arrivals. One rural town in northern Germany, Sumte, is preparing for the arrival of up to 750 refugees, most of them from Syria, according to Handelsblatt newspaper. The town has only 102 German residents.
German Chancellor Angela Merkel's popularity has slumped in recent months as a result of her policies toward refugees, which critics consider to be too lenient. There has been a growing surge in violent attacks directed at asylum seekers in the country as well as a rise in hate speech.
The German government is already offering 600 hours of "integration classes" to those who have a good chance of having their asylum applications accepted, according to Reuters. These classes will be paid for by the government, Merkel announced in a weekly podcast in October.
A similar book published by the Ministry of Interior in Austria should be finalized in the coming weeks, according to the government. The guide will be distributed directly at the border upon entry of asylum seekers, the ministry tells Newsweek, and the books will also contain pictograms for those who cannot read. Austria received 46,000 asylum requests in the first eight months of this year.
"A challenge of course is that here people from completely different cultural backgrounds sometimes come to us," the Austrian interior minister, Johanna Mikl-Leitner, told the Austrian Press Association. "It's a matter of fairness, to inform these people as early as possible about what they expect in our country and to address from the very beginning possible misunderstandings about life in our country."
Above all, Mikl-Leitner said, the guides will reinforce "that Austrian laws are above all others—even any religion."