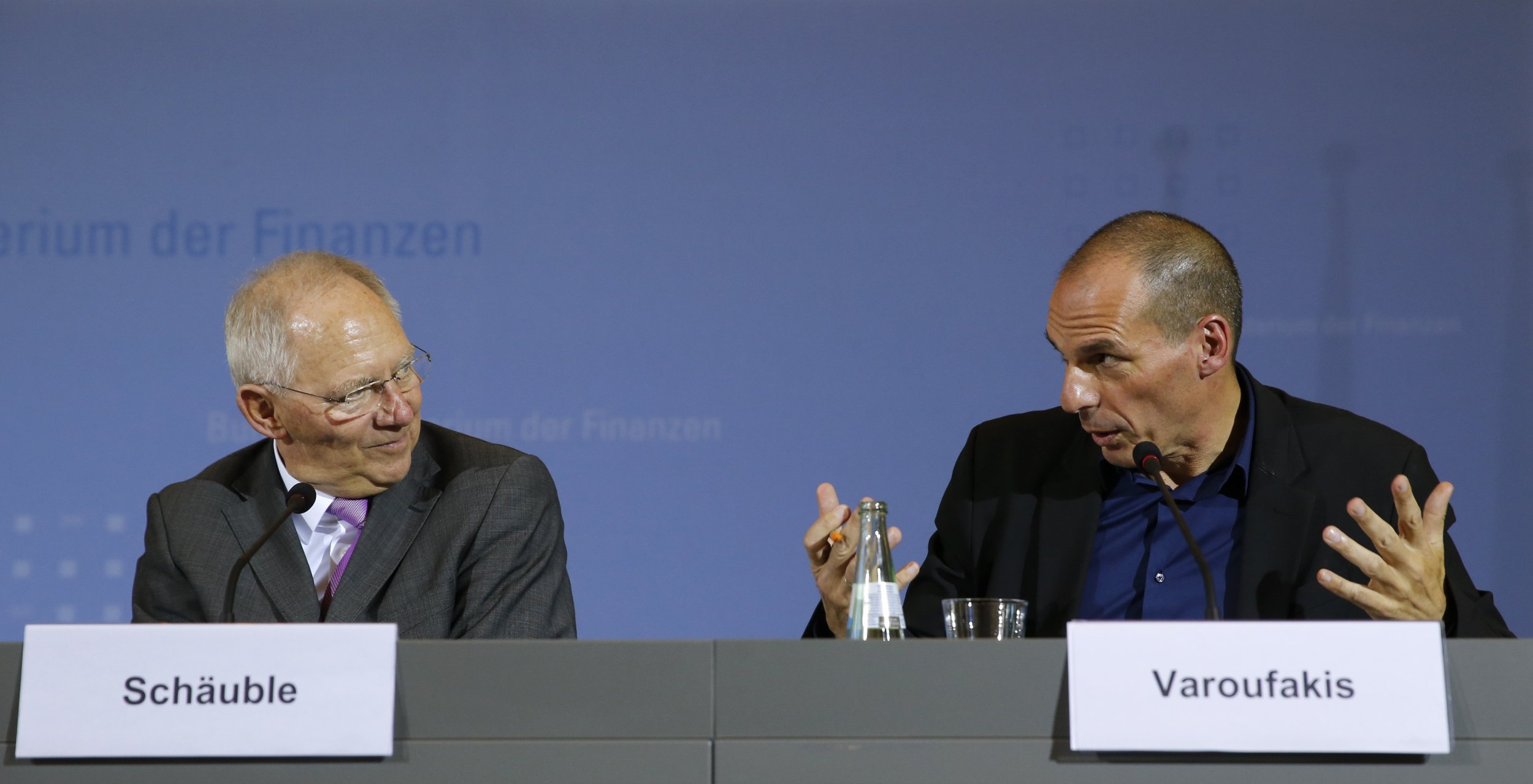 Greece and Germany stand to lose out from the European Central Bank's (ECB) quantitative easing programme, according to analysts.
Greece has not been included in the bond-buying scheme, in which the ECB have committed to ploughing around €1.1 trillion into the Eurozone economy by buying €60 billion-worth of sovereign assets each month until September 2016.
Germany opposed the policy prior to its announcement by ECB president Mario Draghi on January 22. Finance minister Wolfgang Schaeuble previously described QE as "not the solution, rather the cause [of economic woes]".
On the other hand, experts believe that recovering high-debt economies, including Portugal, Italy, Ireland and Spain, stand to benefit most from the reforms.
Since the ECB launched full-scale QE on Monday, €9.8 billion has already been spent buying government bonds, ECB executive board member Benoit Coeure announced yesterday. "QE is working, there is no doubt it will work," Coeure said in Paris.
Greece has been excluded from the QE programme until bonds purchased by the ECB from failing Greek banks mature this summer. Jennifer McKeown, senior European economist at independent macroeconomic analysts Capital Economics, says that while Greece could theoretically be included in any further QE programme, that depends on how it deals with its current bailout scheme.
"It depends a bit on how negotiations are going and indeed whether Greece is still in the Eurozone. If there's a third bailout in place and Greece has managed to repay money owed from previous bonds then yes, I think it will [be included in QE]," says McKeown.
QE is designed to be a neutral policy which benefits each member equally, since the rate at which bonds are bought varies according to each country's GDP share.
"The point of QE is that you do it uniformly right across the Eurozone area. The defining feature of QE is that it attempts to be neutral," says Andrew Lilico, chairman of Europe Economics, an independent economic consultancy firm which advises the European Commission and European Parliament.
However, he highlights one unlikely candidate which doesn't stand to benefit from the programme, the one which resisted the plan in the first place – Germany.
"Germany is the one country which we know formally dissented. I would say that the negative for them is that their policy preference has been overruled," says Lilico.
"Printing money doesn't always end well. You are bearing the risk that you lose control of inflation in order to get the gains [of QE]. Germany's view was the risks weren't worth the gains. They now bear a little bit of extra risk they didn't want to bear."
However, Germany's outward-looking economic policy means it should benefit from the falling value of the euro. As the currency's value decreases, Eurozone imports become cheaper for countries outside the single currency, leading to a boost in demand.
QE has already had a substantial effect on the value of the euro, with experts saying the euro could reach parity with the dollar within three months. At 3pm today, the euro/dollar rate stood at 1.05 on the London Stock Exchange. This is good news for countries which trade with non-Eurozone partners, says Tom Rogers, senior Eurozone economist at independent economic forecasters Oxford Economics.
"Germany is important in that respect. It's done much better than others in tapping into emerging market demand," he says.
Conversely, insular countries that trade within the Eurozone will not reap such benefits.
"At the other end of the spectrum, Belgium and France have done less well in that respect," says Rogers. "Their trade does tend to be more focused within the Eurozone itself."
According to Rogers, high-debt economies will benefit most from reduced borrowing costs and lower interest rates which result from banks having additional capital and taking out more loans. He cites Spain, Ireland, Italy and Portugal, who were unflatteringly grouped together with Greece under the PIIGS acronym at the height of the Eurozone crisis, as standing to gain.
"Spain, Italy and other high-debt economies can issue bonds at lower interest rates than previously and decrease interest payments year-on-year. If you've got a particularly large debt stock then a lowering of interest rates benefits you more than if you've got a low debt cost."
But although the benefits will be felt by the banking sector in those countries, McKeown says consumers in Spain, Portugal and Italy might not feel the full effects of QE.
"Problems in banking sectors in peripheral economies, like Spain, Portugal and Italy, mean that the reduction in borrowing costs hasn't fed through to borrowing costs faced by households and firms."
Not being a member of the single currency, the ECB will not be buying bonds from UK banks. However, it will buy European bonds held by British banks. Though the falling value of the euro will make UK exports more expensive to European customers, Lilico believes that the overall impact will be positive, since a strong Eurozone makes for a strong UK.
"No economic policy is a free lunch. The euro may weaken and that may make it harder for the UK to export but overall it depends on what happens to the Eurozone as a whole. You hope to gain more from the faster growth swing than you lose from the lower value euro roundabout," he says.