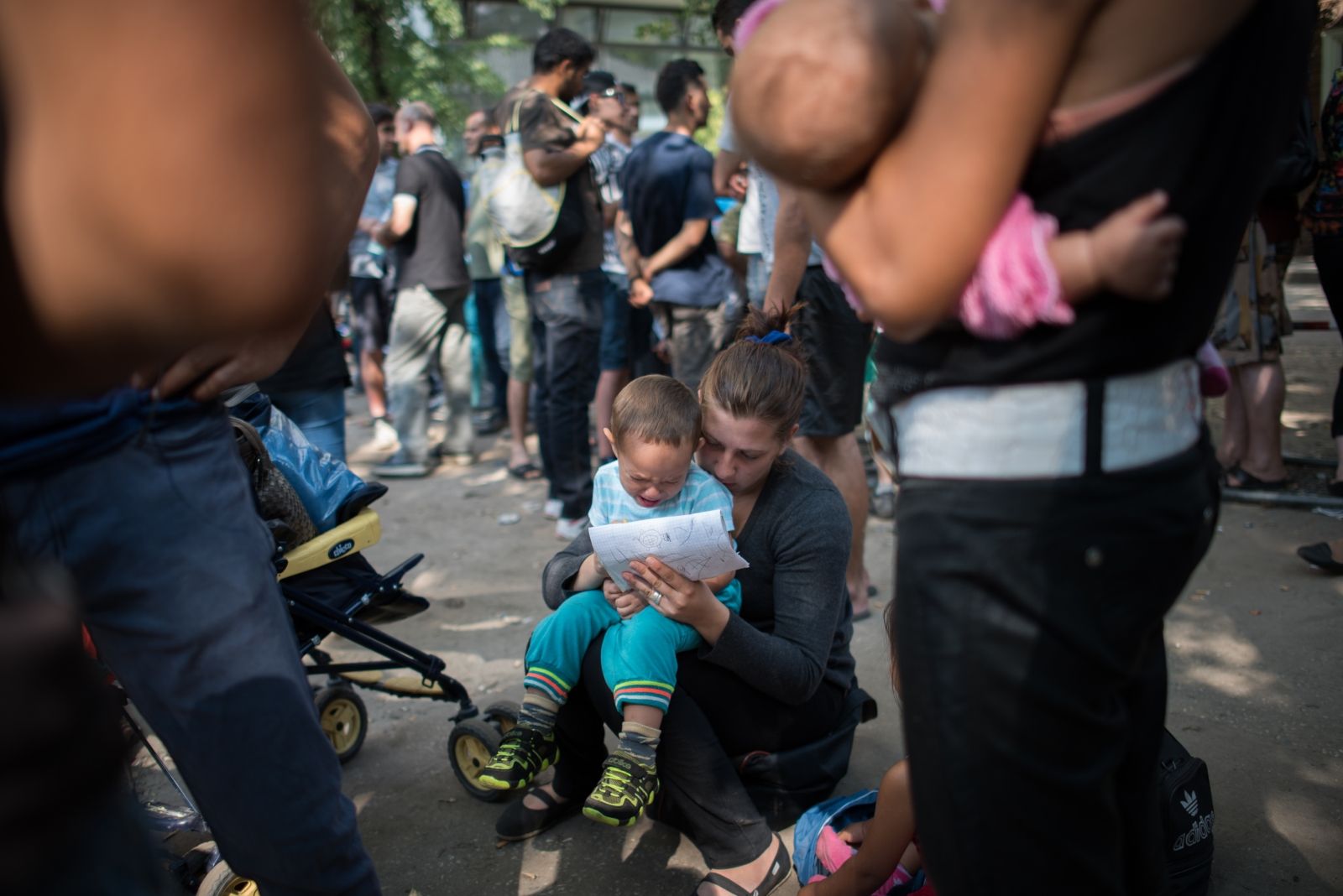 Germany is attempting to weed out people from Balkan countries who are repeatedly claiming asylum in order to receive money from the German state as it struggles to cope with a major influx of refugees from the Middle East and Africa.
A new law came into effect on August 1 that will prevent asylum seekers from the Balkans from re-entering Germany and the Schengen zone after their applications are rejected and will more rigorously expel migrants who have no resident rights in Germany.
Manfred Schmidt, the sitting President of Federal Office of Migration and Refugees (BAMF) told Die Welt on Saturday that there are currently around 94,000 applications for asylum seekers from Balkan citizens pending approval. "Almost all of them will qualify for the re-entry ban and the ban on residence. Only 0.1 to 0.2 percent of the applicants from the Balkans have actual protection claims," Schmidt said.
The German government is struggling to manage a huge increase in asylum applications, the majority of which are from refugees from the Middle East and Africa, creating a backlog of around 250,000 applications from the last six months. More than 450,000 applications are expected to be submitted in total by the end of 2015, up from 127,000 in 2013.
When asylum seekers enter Germany they are provided with healthcare, accommodation, basic resources and a financial stipend of 143 euros ($158) per month by the Federal State under the Asylum-Seekers' Benefits Act while they wait for a determination on their application to be approved by BAMF.
But in November of last year the Balkan states of Serbia, Macedonia and Bosnia-Herzegovina were classified by BAMF as "safe states of origin," meaning asylum seekers from these countries are not considered to face danger of persecution relevant to relocation and will likely be rejected. Asylum from poverty does not qualify for relocation under the 1951 Geneva Convention.
Schmidt told Die Welt there are families coming into Germany from the Balkans, "who are asking for protection for the fourth time." Schmidt says the new ban on re-entry aims to, "curb the influx from [the Balkans]. Then we can finally use more capacity on to help vulnerable people from Syria or northern Iraq."
One of Schmidt's aides told Newsweek: "We are told very often by people from the Balkans, they openly say 'I come here for the allowance.' This is of course not a reason to grant asylum."
BAMF is looking to reduce the cost to Germany of managing asylum seekers by supplying them with resources instead of cash.
An Asylum, Migration and Integration Fund (AMIF) of $3.47 billion for 2014-2020 was earmarked by the European Commission to provide resources for asylum seekers across the EU. In May, the German federal government chose to double the amount of money provided to assist asylum seekers in Germany to $1.1 billion in order to provide more manpower and resources to manage the migration crisis.