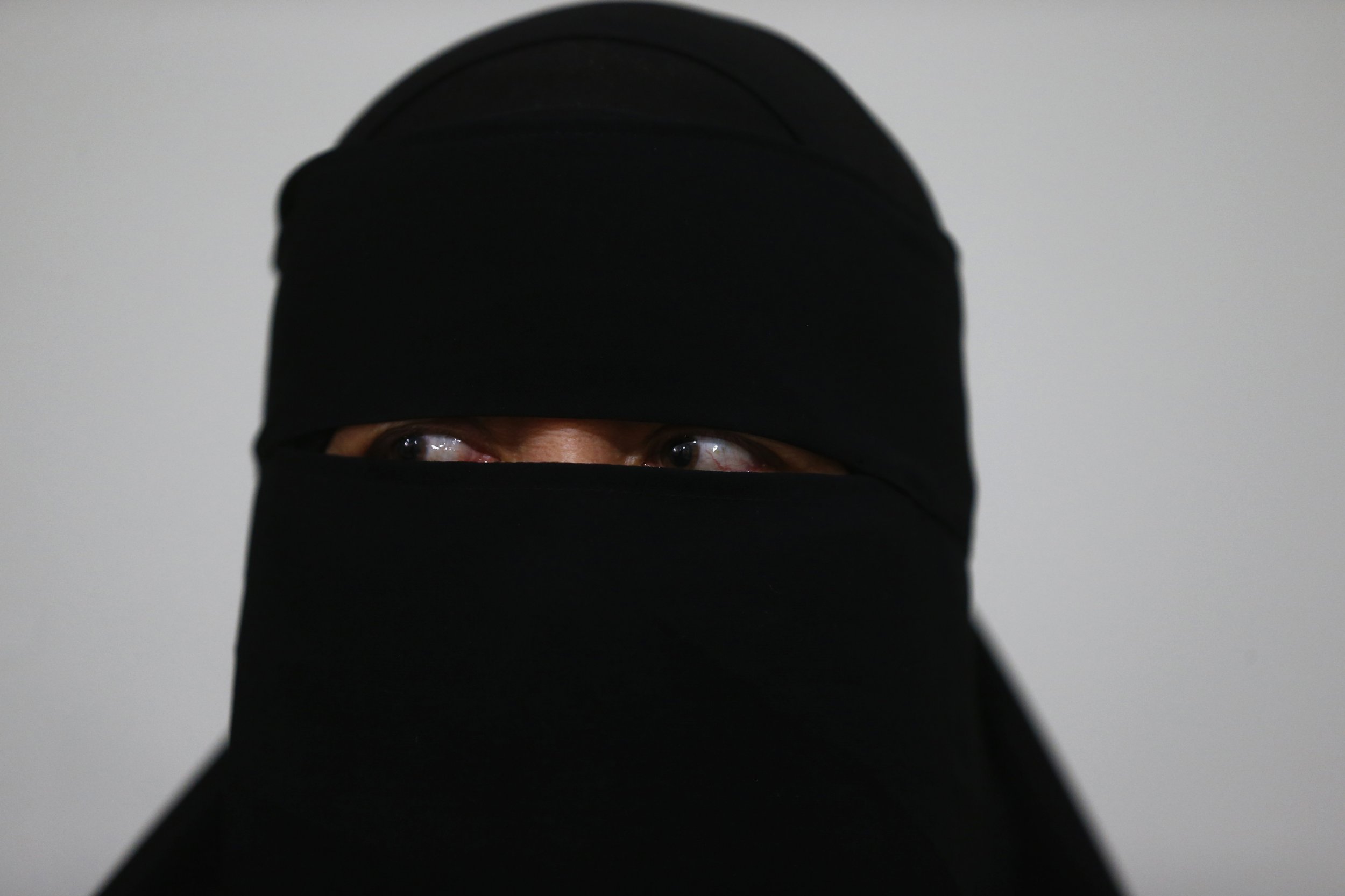 The German parliament has approved a partial ban on face coverings including the burqa and niqab.
In a late night sitting Thursday, lawmakers in the lower house approved a draft law that would prevent civil servants, judges and soldiers from wearing the Islamic full-face veil at work. The burqa is a veil that covers the whole face, while the niqab leaves the eyes uncovered.
The law —which still needs to be approved by Germany's upper house — also means that Germans may be required to remove face coverings for identity checks when voting.
A government statement said that "religious or ideological covering of the face contradicts the neutrality required of state functionaries," Deutsche Welle reported.
"Integration also means that we should make clear and impart our values and where the boundaries lie of our tolerance towards other cultures," German Interior Minister Thomas de Maiziere said. "The draft law we have agreed on makes an important contribution to that."
The law is largely symbolic—few women in Germany are thought to wear Burqas or Niqabs, though exact numbers are not known. The Egyptian-German political scientist Hamed Abdel-Samad, who has criticized Islam, estimated in 2016 that only about 200 to 300 people wore a burqa in Germany.
But the move follows a long national debate over Islamic face coverings.
Read more: Europe's burqa bans show the problems with banning the veil
Some on the right of Chancellor Angela Merkel's Christian Democratic Union (CDU) party and its sister party the Christian Social Union (CSU) called for a full ban last year. But the German constitution would make passing such a measure difficult, if not impossible.
Germany's constitutional court has long established, in the words of a 2014 parliamentary research document, "that, in a society that gives space to different religious beliefs, individuals do not have the right to be shielded from professions of faith by others."
The hard-right populist Alternative for Germany (AfD) party, with which Merkel's party is competing for votes ahead of a September election, promises a full ban. The opposition Greens and Left Party have dismissed the move as populist.