Germany Calls on Europe to Take More Refugees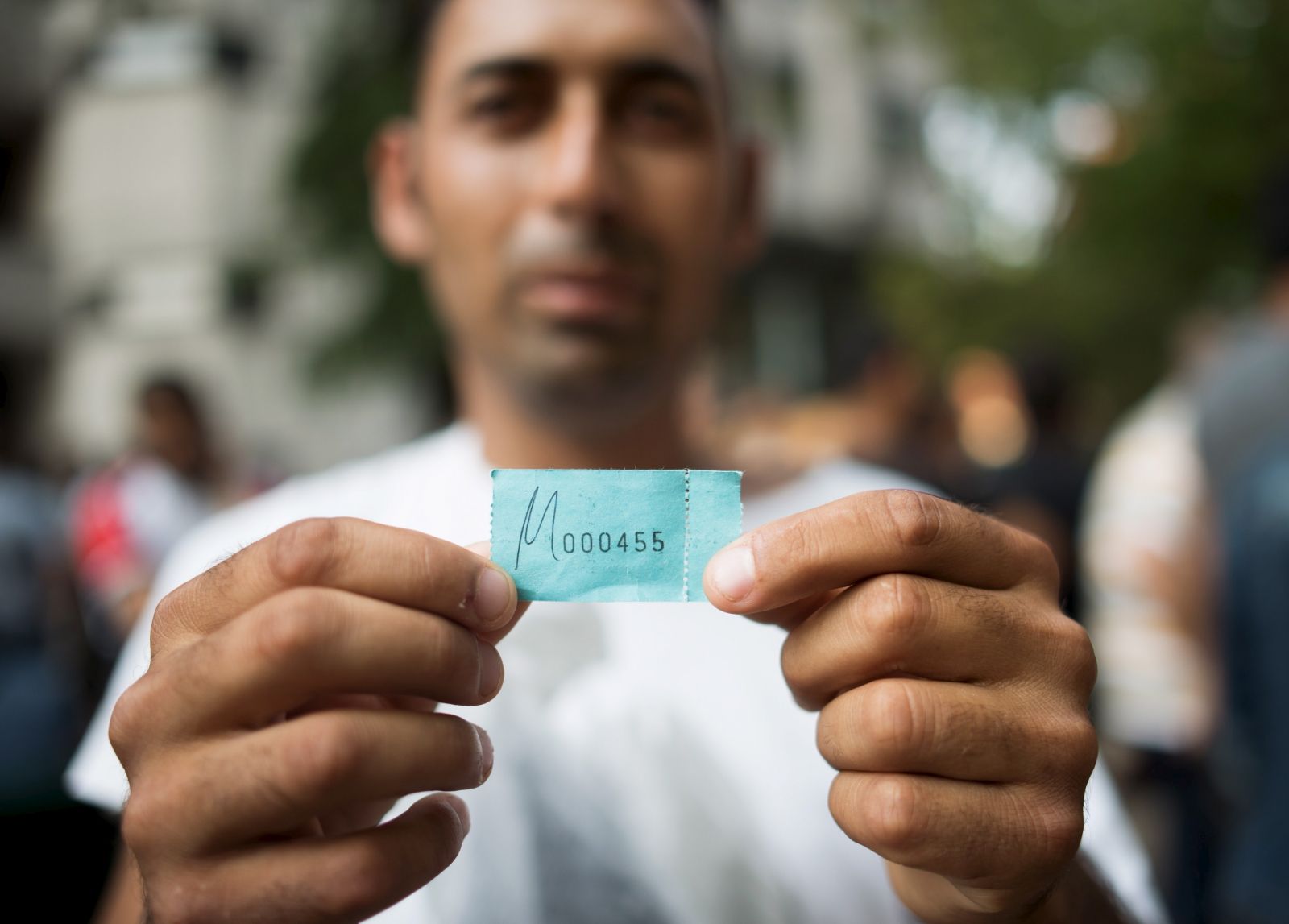 Germany's Vice Chancellor highlighted the divide in Europe's approach to coping with large numbers refugees on Monday, saying it is time for other countries to take their fair share of people seeking asylum in Europe.
"Germany, Sweden and Austria take on most of the refugees," Sigmar Gabriel told the German tabloid newspaper Bild. "On the other hand, there are countries that take none, or very few, refugees. But we need a fair balancing," he continued, adding that Europe was in danger of losing its "humanity."
Germany continues to receive the most applications for asylum compared to the other countries on the continent. Recent European Commission figures show that in the first three months of 2015, Germany received 39.6 percent of the EU's 185,000 new asylum claims.
Germany's Federal Office for Migration and Refugees (BAMF) forecasts a total of 450,000 applications before the end of the year, although it says it will revise its prognosis at the end of August.
"Some of the EU states think of Europe as some kind of profiteering community, where you only co-operate if there's money," Gabriel said. "And you opt out when it comes to responsibility. People who behave like that will destroy Europe."
His comments stand in stark contrast to those of British Foreign Secretary Philip Hammond, who warned over the weekend that a sharp rise in migration from Africa to Europe threatens Europe's prosperity and cohesion.
"Europe can't protect itself and preserve its standard of living and social structure if it has to absorb millions of migrants from Africa," he told the BBC on Sunday. Hammond wants EU laws to be changed to ensure that those not entitled to claim asylum coming from Africa to Europe can be returned to their home country.
He continued: "As long as the European Union's laws are the way they are, many of them will only have to set foot in Europe to be pretty confident that they will never be returned to their country of origin."
The EU's High Representative for Foreign Affairs, Federica Mogherini, said earlier this year that "no migrants" intercepted at sea should be "sent back against their will."
Hammond also received criticism after describing the migrants camped at Calais as "marauding." "So long as there are large numbers of pretty desperate migrants marauding around the area there will always be a threat to the tunnel's security," he said of the 3,000 or so migrants camped in appalling conditions at the French port town of Calais, who in recent weeks have begun storming the Eurotunnel in a desperate attempt to get to the UK.
James Brokenshire, the UK Immigration Minister, told The Times on Monday that British businesses that employ illegal workers will be hit with "the full force of government machinery," after a new Immigration Bill is comes into force this autumn. Immigration officers will carry out raids on cleaning firms, building sites and care homes, with the aim of creating a "hostile environment" for illegal migrants and those who employ them.
"Rogue employers who give jobs to illegal migrants are denying work to UK citizens and legal migrants and helping drive down wages," he said. The UK received around 31,000 applications for asylum in 2014.
The British ministers' rhetoric is in sharp contrast to Germany's response to Europe's refugee crisis. Last year Germany received over six times as many applicants for asylum as the UK. One German newspaper has put the number of refugees who applied for asylum in the first six months of this year at over 300,000, while the Bavarian Minister of Social Affairs Emilia Mller reportedly said that 79,000 refugees arrived in the country in July alonethe highest monthly figure to date.
The German Red Cross is one organisation providing shelter and support to the country's new arrivals. The charity currently takes care of more than 15,000 refugees living in 45 emergency accommodations, of which nine are camps.
"Especially in the last two weeks the number of refugees has increased rapidly," a spokesperson for the organization told Newsweek. The number of refugees under the care of the charity has doubled from 7,300 a fortnight ago.
"It is an extreme situation," says Bernd Mesovic of Pro Asyl, a German organisation that campaigns for the rights of refugees. "Yet there has also been a great movement of solidarity and support for refugees, which I have not seen here in the past three decades. It's incredible."
Such is the demand that even the German army has been deployed to help erect tents for those in need. "The resources of the state have all been used up, and the army is the last resort," LtCol Uwe Nowitzki, a spokesperson for the armed forces in Brandenburg, told Newsweek last week. "We have to cope with a number of refugees right now, coming especially from Syria and Iraq, and the German armed forces are happy to help those refugees who are clearly in need."
However, there has also been a worrying rise in right-wing violence against German refugee centres. One local pro-refugee politician's car was recently bombed in what is suspected to have been a politically-motivated attack. Elsewhere, some refugees have been besieged in their accommodation by xenophobic mobs outside.
"When we see David Cameron calling his emergency committee over the migrants at Calais sometimes we're proud that there are not such hysterics in Germany," Mesovic says. "But there is the fear that this sort of response from other countries in Europe will lead more conservative Germans to ask, why should we be responsible?"