Germany 'Can't Explain' Use of Broomsticks Instead of Guns in NATO Exercise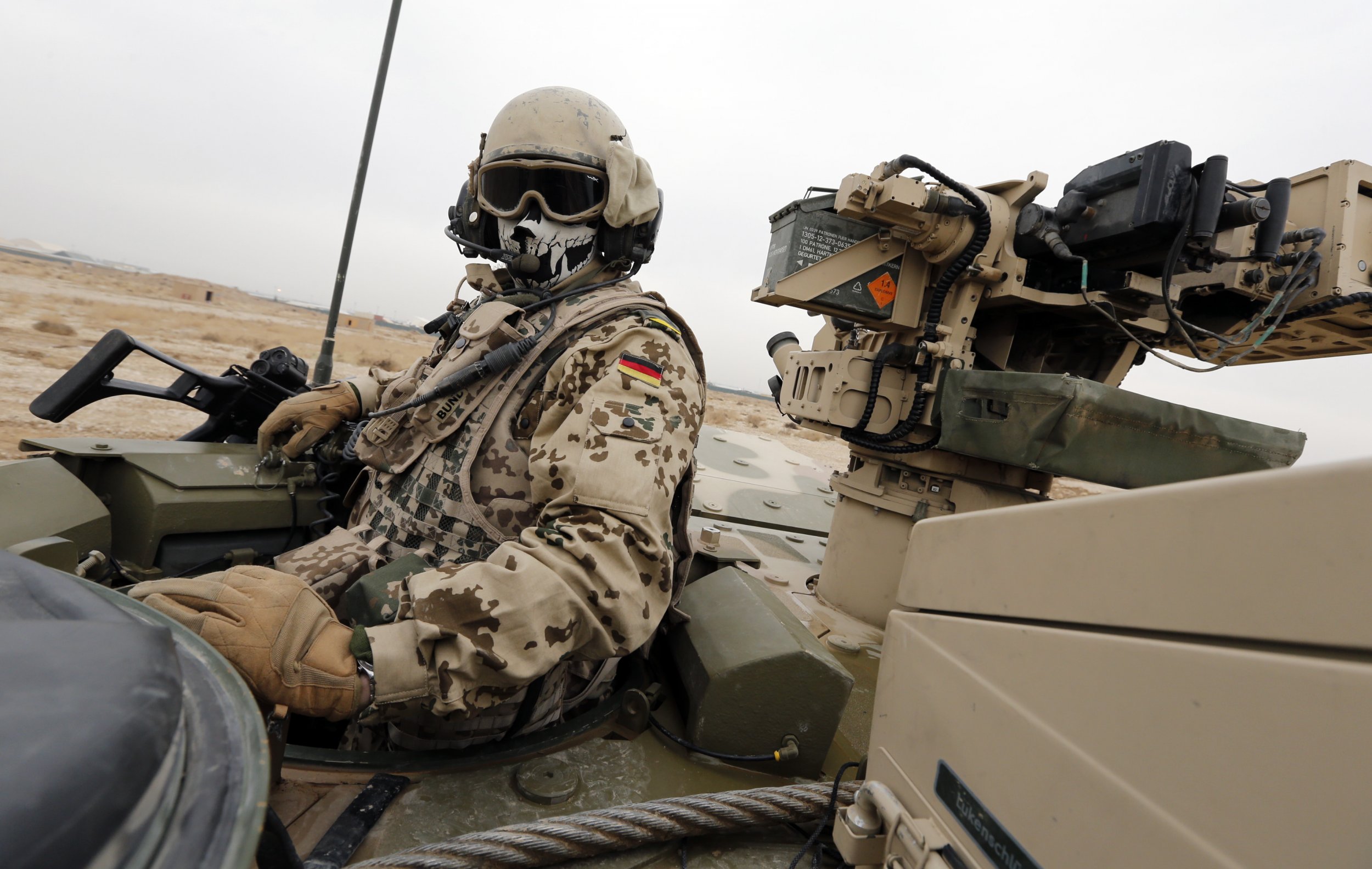 The German Ministry of Defence says it "can't explain" why its soldiers reportedly used broomsticks in place of machine guns during a NATO military exercise on Tuesday.
German media reported yesterday that soldiers painted broomsticks black to simulate gun barrels on Boxer armoured vehicles during an excercise in September.
A spokesperson from the German Ministry of Defence told Newsweek today: "I cannot confirm it but this was told to an inspector of the German army by a soldier when he visited the unit in January. The inspector hasn't seen it, but the soldiers told him."
He added: "This Boxer was a mobile headquarters so it was an HQ vehicle where a weapon is neither foreseen nor necessary. A mobile HQ will always be secured by security forces around it. Why the soldiers then should have mounted a broomstick we can't explain that."
The exercise took place in Norway and was carried out by NATO's Rapid Response Force (NRF), a high readiness multinational force which is supposed to be capable of deployment at short notice.
The battalion reportedly involved in the broomstick incident was the Panzergrenadierbataillon 371 - which is training as part of an even more high ready "Spearhead" force for the NRF, formed in response to the war in Ukraine.
There were also reports that 41% of the battalion's soldiers didn't have the pistols they would need for a rapid deployment, with other equipment shortages including MG3 machine guns and night vision goggles.
The spokesperson explained the German army has been operating a "dynamic availability management system" whereby the army would need just 75% of equipment for missions abroad, with equipment delivered to the right people at the right time. The battalion will now be fully equipped within a couple of days.
"There is absolutely no doubt that the German army can fulfil the task of a NATO Response Force Unit", he says.
"The soldiers made clear they want to have a weapon on the mobile HQ. Now we are thinking about fulfilling that wish, although it is not necessary."