Germany CDU Leadership Election 2018: Here's Who Could Replace Angela Merkel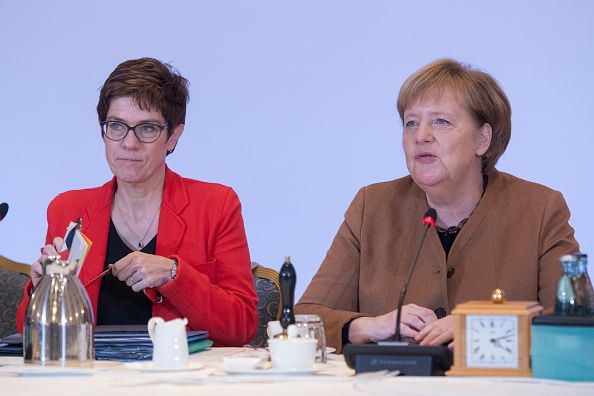 On Friday, members of Germany's Christian Democratic Union (CDU) will vote on who will replace Angela Merkel as the party's leader.
After 18 years at the party's helm, the German chancellor announced that she was making way for new leadership. Because the CDU's leader is often elected as chancellor, the vote for Merkel's replacement, which will take place in the German city of Hamburg at the party's conference, could influence who will run Germany for years to come.
Merkel has already stated that she doesn't plan to run for re-election in the next general elections in 2021.
There are three main candidates running to replace Merkel, and this is what we know about them:
Friederich Merz is one of Merkel's most vocal critics. The corporate lawyer was previously one of the CDU's five deputy chairmen and was elected as a member of the European Parliament. He has been heavily criticized by German citizens and the media, however, for being a part of the shadow banking system that doles out financial credit with little to no regulation.
Merz heads the supervisory board of the German branch of BlackRock, the world's largest asset management corporation, which handles trillions of dollars. Experts in Germany published a 14-page dossier in late November arguing that Merz should not be allowed to run Germany because he would cater to the superrich.
Meanwhile, German police searched BlackRock's Munich offices in early November as part of an investigation into a tax evasion scandal that stole around $62 billion from European taxpayers. Merz has been endorsed by Germany's finance minister.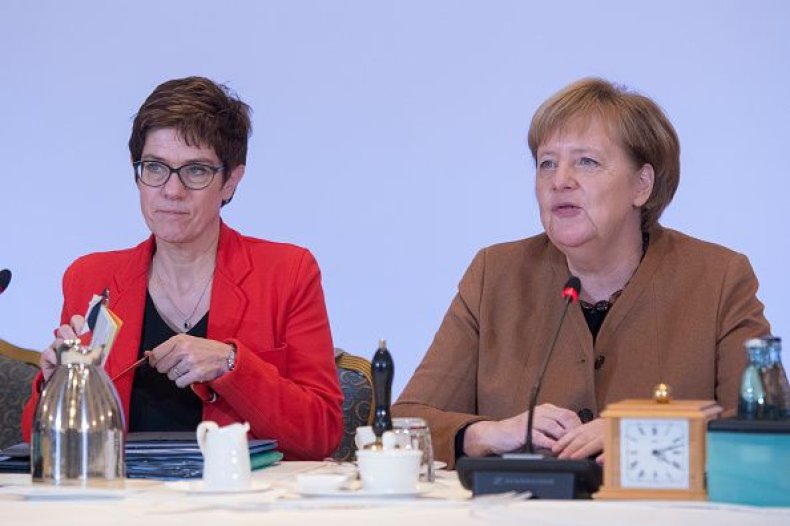 Annegret Kramp-Karrenbauer is sometimes called "mini-Merkel" and is widely considered the chancellor's favorite to replace her. But Kramp-Karrenbauer bristled at the suggestion that she's little more than Merkel's clone.
"I'm 56 years old, I have three grown children, I have established a veritable career. There is nothing at all 'mini' about me," she said during a television interview in November.
She is already the CDU's general secretary and was once the leader of the German state of Saarland.
Jens Spahn is Germany's ambitious health minister. The 38-year-old is a member of the CDU's more conservative faction. He is also the country's most high-profile gay politician and supports gay marriage and adoption rights for gay couples.
Spahn has also been a vocal opponent of Merkel's immigration policy, arguing that Germany was importing homophobia and anti-Semitism by accepting groups of majority Muslim refugees from the Middle East and northern Africa.
More than 1,000 delegates representing regional CDU branches will vote on the three candidates in a secret ballot on Friday.