Someone in Germany Has Been Killing People With a Crossbow—and No One Seems to Know Why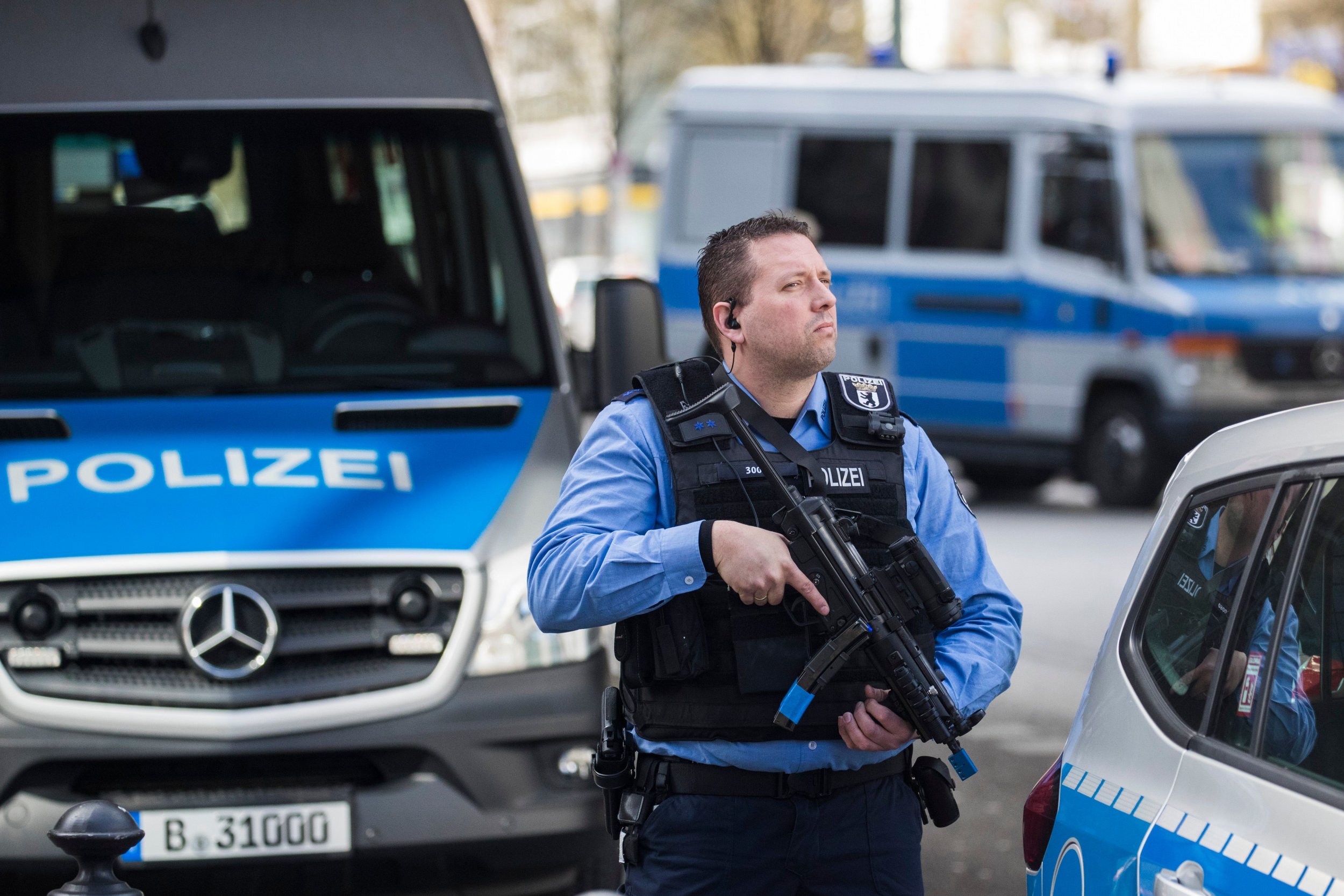 German police are investigating a mysterious string of five deaths, which includes three people found killed by a crossbow in a hotel room.
Police initially discovered three bodies at a hotel near the Bavarian town of Passau, all impaled with crossbow arrows. The investigation then led police to an apartment some 400 miles away in the town of Wittingen, in Lower Saxony state—occupied by one of the victims found in Bavaria—where two more bodies were found.
The grisly mystery centers on the rural hotel on the banks of the Ilz river in Bavaria. Three people—a man aged 53 named by AFP as Torsten W., a woman aged 33 named as Kerstin E., and another woman aged 30 named as Farina C.—were found dead. There were no signs of a struggle nor of the involvement of any other person.
The Washington Post suggested the evidence pointed towards some kind of suicide-murder pact. Torsten and Kerstin were found dead on the bed, hand-in-hand and each impaled with multiple arrows. Torsten had been shot twice in the head and three times in the chest, while Kerstin had been shot once in the head and once in the chest, the BBC reported.
Farina was found lying dead in front of the bed with a crossbow arrow between her throat and chin. Two crossbows were found lying in the room, with a third in a bag belonging to the group. Police said they found wills for the two victims found on the bed.
The three victims had booked the hotel room with a double bed and a single bed for three nights. They checked in on Friday and did not order breakfast. One guest told local newspaper Passauer Neue Presse it had been a "completely quiet night." Another told Munich daily Merkur that the man had a long white beard and the "strange" women were dressed in black.
After arriving on Friday, the three reportedly wished other guests a good evening and headed to their room with bottles of water and Coca-Cola.
On Monday, residents of an apartment building in Wittingen heard the bizarre reports from Passau and became suspicious of a strong smell coming from a neighboring apartment. They called the police, who upon entering discovered two more female bodies—aged 35 and 19.
Merkur reported that one of those found in the flat was Farina's sister, while The Associated Press said neither of the Wittingen victims died as a result of external injuries. Autopsies are underway, and their findings are expected within the coming days. No crossbows or arrows were found in the Wittingen property.
German tabloid Bild suggested that Torsten and Farina shared a fascination with the Middle Ages. Torsten reportedly owned a shop called "Milites Conductius" that sold medieval-style weapons, flags, clothing and alcohol. Merker reported that Farina worked as a bakery sales manager and was a fan of medieval-style markets and jousting events.