Germany Drops Investigation Into Comedian Jan Boehmermann's Anti-Erdogan Poem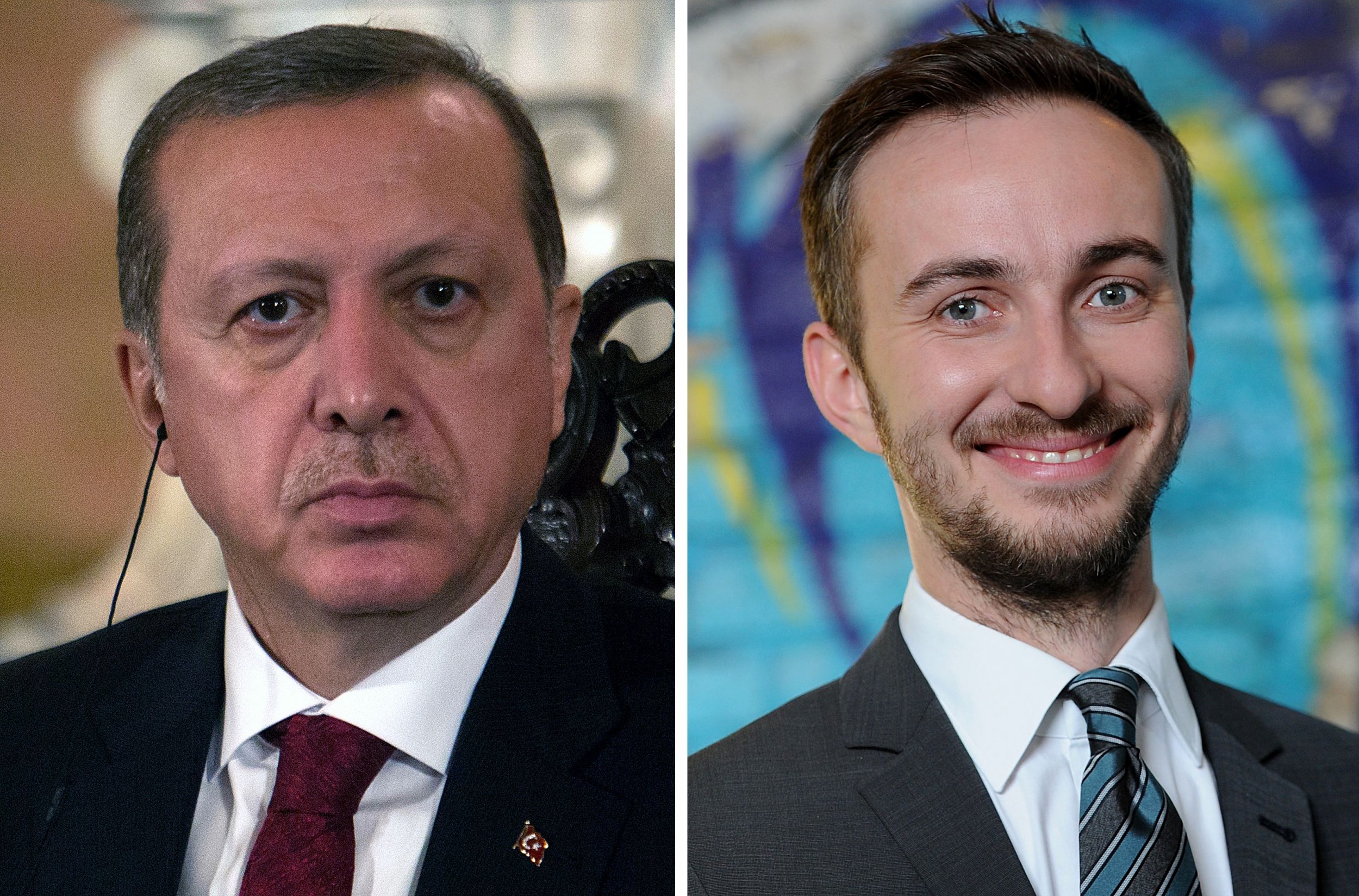 German authorities have dropped criminal proceedings against a TV comedian that Turkey accused of insulting President Recep Tayyip Erdogan in a poem he read out on television.
Prosecutors in the western city of Mainz said they had not discovered sufficient evidence to proceed with a probe into Jan Boehmermann, despite Erdogan filing a complaint against the comedian.
In March, the satirist had recited a poem on television in which he joked that the Turkish leader had participated in bestiality, calling him a "goat-f*****," and watched child pornography.
The then-Turkish Prime Minister Ahmet Davutoglu called the jokes an insult to all Turkish people and Ankara requested that Germany prosecute Boehmermann. But the decision to drop the case is likely to anger Turkey and will be viewed as a slight to its leadership.
In a statement published Tuesday, prosecutors said that "criminal actions could not be proven with the necessary certainty," calling it "questionable" that the comedian's comments had constituted slander as he was speaking in a satirical format.
"There is no evidence the accused was making a serious attack on the personal or social reputation of the Turkish president," the statement continued.
Boehmermann had said that Chancellor Angela Merkel had "served me for tea" by placing him under investigation. "The chancellor must not wobble when it's a matter of freedom of opinion," he told the Die Zeit weekly in an interview translated by Reuters. German law dictated that the cabinet had to approve an inquiry into the comedian's poem.
"But instead, she filleted me, served me for tea to a highly strung despot and made me into a German Ai Weiwei," he said, referring to the Chinese dissident artist.