Germany Embarrasses Brazil in World Cup Semifinal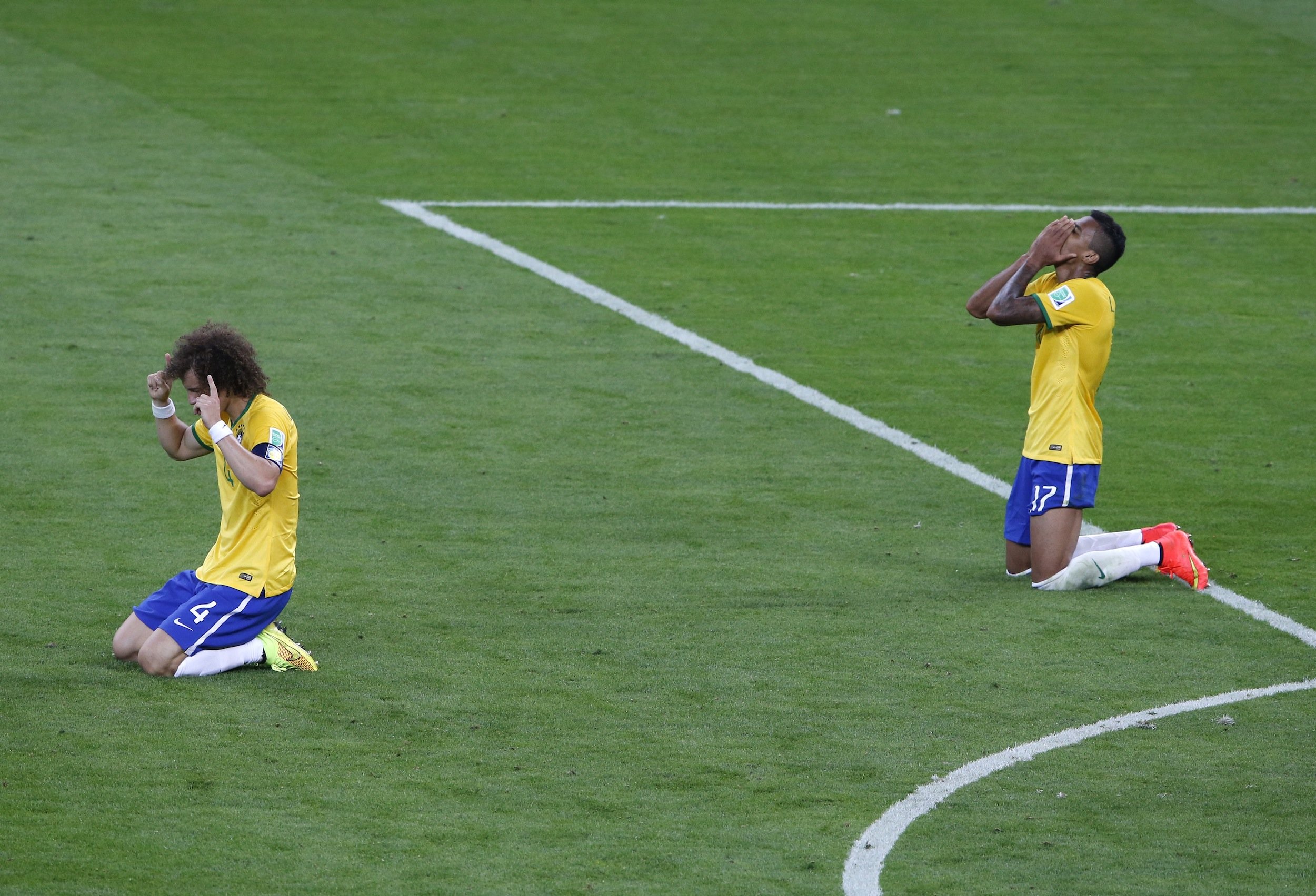 The headline is too easy: "Brazilians waxed!"
This was both unprecedented and astonishing. In the 833rd game in the history of the World Cup, Brazil, the most successful nation in the the tournament's annals, allowed Germany to score five goals faster than any team has ever done so. It was 5-0, die Mannschaft, after just 29 minutes as ESPN's cameras panned the crowd in Belo Horizonte for weeping Brazilians of all ages.
It is a German word, but no terms is more appropriate for what transpired at Estadio Mineirao: blitzkrieg. The German attack was relentless, breaking both records and the will of the Brazilian players and the partisan crowd.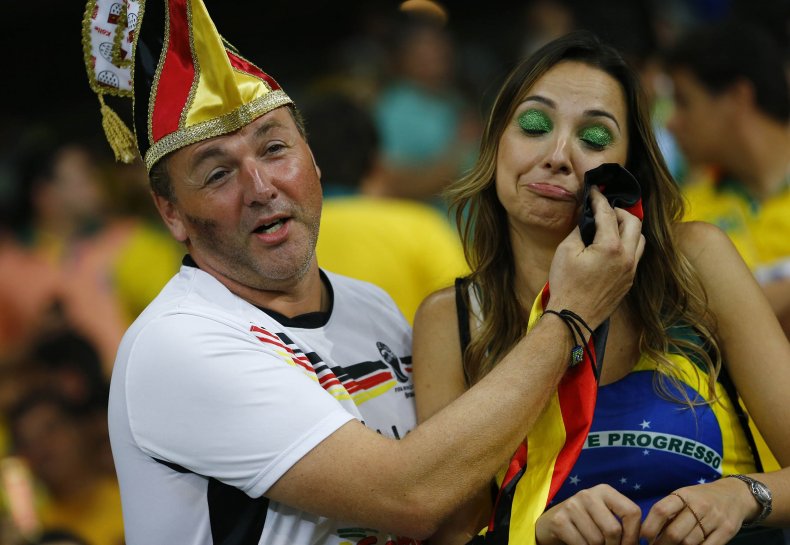 After a breathless and scoreless opening 10 minutes in which both teams went end line to end line, Germany's Thomas Muller scored off a corner kick to make it 1-0. Four more German goals followed within the next 18 minutes as the canary-yellow clad spectators were struck catatonic by the carnage.
Miloslov Klose scored in the 23rd minute, passing Brazil's Ronaldo as the all-time leading scorer in World Cup annals with 16. Toni Kroos added a pair of goals in the 24th and 26th minutes. Sami Khedira closed the first-half scoring in the 29th minute, a goal that not only made the score 5-0 but also moved Germany past Brazil in terms of all-time goals scored at the World Cup, 221-220.
If this were a Brazilian churrascaria, you might have expected Germany to turn the stone over to the red side, signifying that their appetite was sated. The Germans were ruthless, however—and it must be said, Brazil was incompetent—and so they added a pair of second-half goals. Brazil averted a shutout only by the grace of a goal by Oscar in the 90th minute so that future generations would not mistake the final score, 7-1, for an American football game.
It was expected that Brazil, minus its most potent scorer, Neymar (fractured vertebrae suffered in the quarterfinal defeat of Colombia) and its captain, Thiago Silva (match suspension due to yellow cards), would not be in top form versus Germany, the only other nation that had advanced to seven World Cup finals. But this was absolutely surreal. This was a blowout, by a German side playing on Brazil's home soil, against which future contests across the pantheon of sport will be measured.
"For Brazil, total humiliation," said ESPN commentator Ian Darke after Andre Schurrle scored the latter of his two second-half goals for Germany to push the score to 7-0. And he was right. No side had ever allowed seven goals in a World Cup semifinal. No side had ever lost by a margin of six goals in a World Cup semifinal. But this was not just any side. This was Brazil, the most dominant country, with five World Cup titles, in the event's history. This was Brazil—playing at home.
Brazil last hosted the World Cup in 1950 and suffered a stunning defeat to Uruguay in the final match. The 2-1 loss left the 200,000 in attendance at Maracana Stadium in Rio de Janeiro, not to mention the rest of the nation, devastated. One fan inside the stadium committed suicide and three others reportedly suffered heart attacks. The Brazilian manager, Flavio Costa, is rumored to have left Maracana disguised as a nanny.
The defeat was cataclysmic. Brazil changed its kit colors from white to yellow and green and it would be four years before the national team would again play inside Maracana. But that loss, though dispiriting, was only by one goal.
This defeat was by six goals, or more goals than Brazil had surrendered in an entire World Cup dating back to 1998.
While the absences of Neymar and Silva cannot be discounted, Germany treated the world's proudest soccer nation's national team as if it were a lower-division club level squad. (And, with Germany's 4-0 defeat of Portugal in the group stage opener, it should be noted that die Mannscheft outscored Portuguese-speaking nations by a score of 11-1 in two matches). This will never be forgotten in Brazil, a nation that spent billions to host this event. A nation whose labor strife was pushed off the front page as its citizens united to support its team in a common quest for a sixth World Cup championship. A nation whose soccer federation president said only last month, "If we lose, then we all go to hell."
Brazil lost. Against a talented and disciplined German side, that might have been forgiveable. But the manner in which Brazil lost—that scar will remain.