Germany to Enforce Boardroom Quotas for Women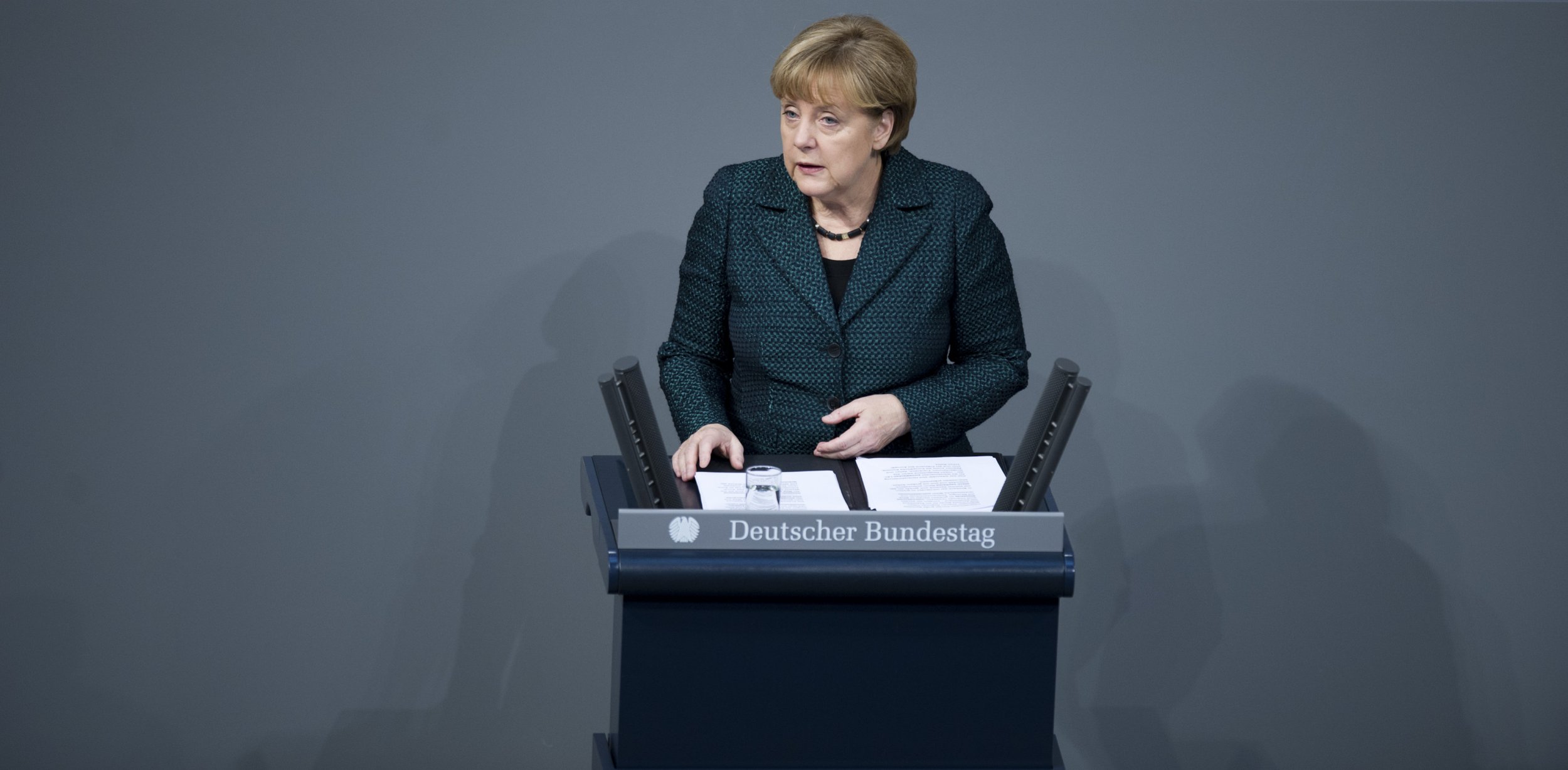 Germany's top listed companies will be required to have 30% of their board positions filled by women under a law agreed today by Angela Merkel's coalition parties.
The law, due to come into effect in 2016, aims to create greater gender equality in the workplace of Europe's biggest economy where, despite having a female leader and 40% of the federal cabinet being female, women are significantly under-represented.
According to the The German Institute for Economic Research (DIW Berlin), just 6% of management board positions and 22% of supervisory board seats are held by women among the 30 companies on Germany's blue-chip DAX index trading on the Frankfurt Stock Exchange.
At present, Deutsche Lufthansa AG Chief Financial Officer Simone Menne is the only female CFO or chief executive officer at a DAX company.
Yesterday, after almost a year of negotiations, a draft law agreed by the ruling coalition of the Christian Democrats (CDU) and Social Democrats (SPD) will mean than 108 of Germany's largest firms will be required to have a minimum of 30% of their executive board positions filled by women. No exceptions will be made - businesses that fail to do so will face sanctions, and those who do not implement a quota will be forced to leave vacancies unfilled.
A further 3,500 medium-sized companies would also have to set their own quotas for executive and supervisory seats by 2015, party officials said.
"This law is an important step for equality because it will initiate cultural change in the workplace," Chancellor Angela Merkel told the Bundestag today.
"It has been decided and it is coming. We can't afford to do without the skills of women," she went on.
The quota bill, which was initially rejected by Merkel in her previous coalition with the Free Democrats, is due to be approved by her cabinet on 11th December.
However, the new legislation has been met with criticism by some leading business figures who say it conflicts with constitutional rights.
Speaking to Bloomberg, a spokesperson for BMW, the world's largest maker of luxury cars said: "In our view, quotas aren't the right way to go but rather to award positions based on ability". According to the spokesperson, women reportedly hold 25% of the supervisory board at the company.
The German Employer's Association BDA also criticised the agreement. "A quota like this ignores that the crucial criteria is professional qualifications," it said in a statement. "It is constitutionally questionable to dismiss a candidate because they are the wrong sex."
"Stiff quotas are not the way to bring women into leadership roles," a spokesperson for the medical company Fresenius, which currently has no women in its executive positions told The Local.
In 2003, Norway became the first country in the world to set a gender quota, requiring a minimum of 40% of top company board members to be woman, with countries including France, Spain and the Netherlands all following suite.
Whilst the portion of women in employment in Germany is higher than in the UK and the US, largely due to a push in part-time job programmes, the gender pay gap remains at 22%, the third-biggest in Europe, according to to Eurostat data published in March of 2013.