The war in Ukraine will be top of the agenda for the leaders of the world's biggest industrialized nations, when they meet in Germany starting on Sunday.
The G7 (Group of Seven) consists of the world's richest nations, namely Canada, France, Germany, Italy, Japan, the U.K. and the U.S.
Germany took over the group's presidency on 1 January 2022 and as such, will host the annual meeting of its heads of state and governments in which major global issues are discussed and a statement of intent is given to the public.
In 1997, Russia became a formal member of a wider Group of Eight (G8) until it was suspended in 2014 following its annexation of Crimea from Ukraine.
The full-scale invasion of Ukraine eight years later will focus leaders' minds during the summit, which takes place at Schloss Elmau in Germany's Bavarian Alps between June 26 and June 28.
Sanctioning Russia and rebuilding the country it invaded will be key items for discussion, a German government minister told Reuters.
While curbing Russian aggression will be top of the agenda, German Chancellor Olaf Scholz said in Berlin in March that the war should not distract other global challenges such as the climate crisis or the pandemic.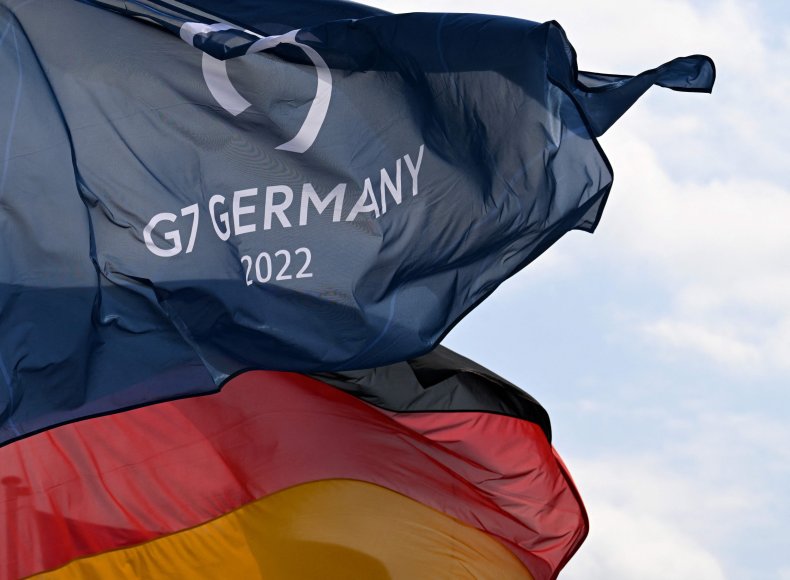 In an op-ed on Wednesday, the former United Nations Secretary General Ban Ki Moon said the group's leaders also needed to follow through on promises to achieve peace, protect public health, and ease poverty.
"It also means addressing a threat that both dwarfs and implicates all the others—climate change," he wrote. He said the G7 summit can be where world leaders can "kickstart a just transition away from fossil fuels."
This can happen by committing $100 billion in annual climate financing for low-income countries that they had promised in 2009 "but have yet to deliver."
"They can go further by ensuring these funds come in the form of grants instead of loans," Moon said, as he called for newer funding targets in response to the damage caused by extreme weather events.
The motto for the German hosts of the 47th annual event is "progress towards an equitable world" according to the G7 website which it said would be based on "five areas of action."
While not outlining a specific agenda, the website details the major goals of Germany's G7 presidency which culminates in the summit. These goals included making alliances for a "sustainable planet," as well as a focus on "economic stability and transformation."
It also called for an "enhanced preparedness for healthy lives" and "sustainable investments in a better future."
Joining the G7 leaders will be EU President Ursula von der Leyen and the European Council President Charles Michel. Chancellor Scholz has also invited Indian prime minister Narendra Modi to attend.