Benefits Of Immigration: Merkel's Germany Gets Social Security Boost From New Arrivals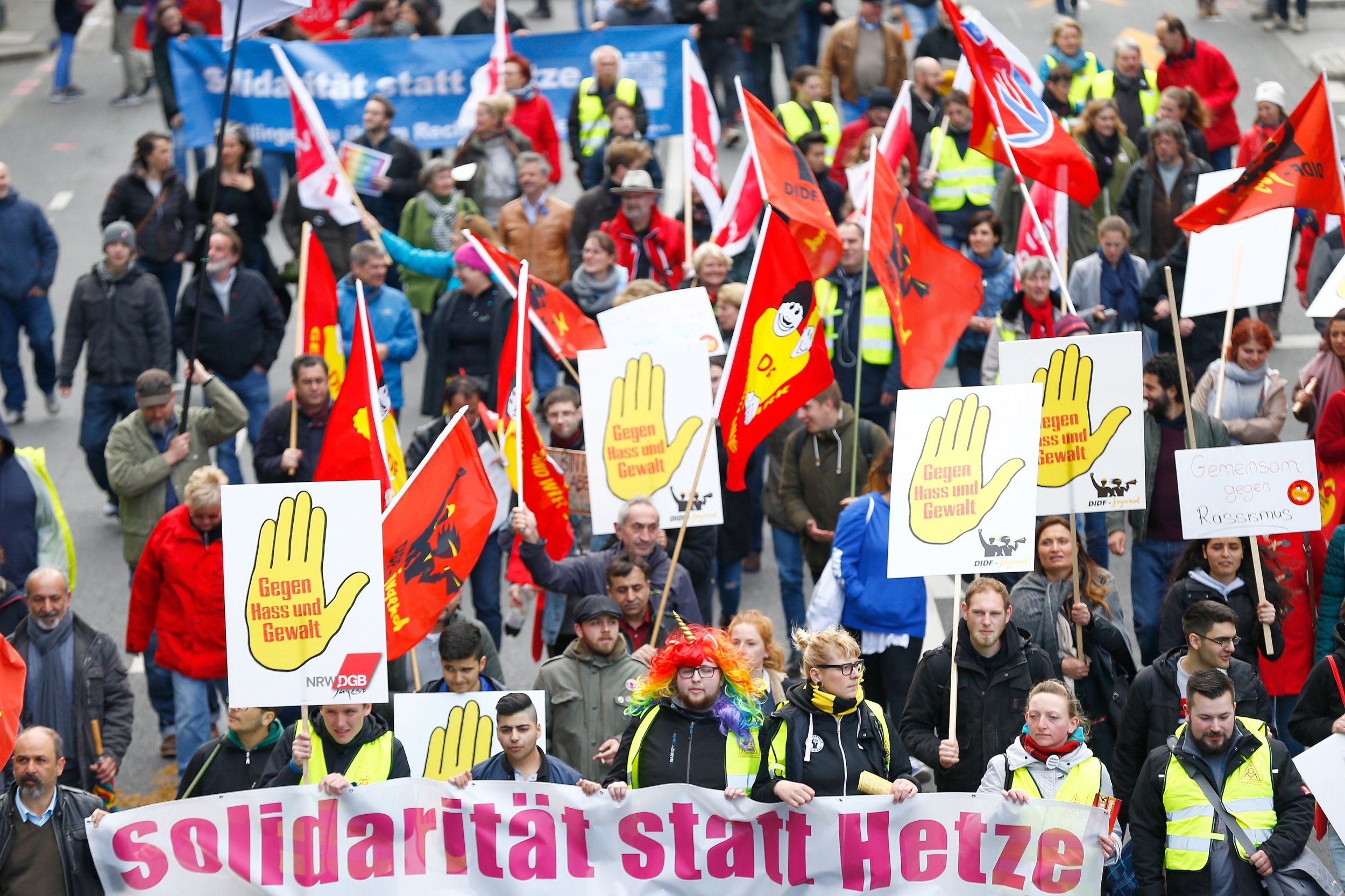 Massive increases in immigration to Germany have been good news for its economy, according to media reports published Wednesday.
The business newspaper Handelsblatt and Focus magazine both ran stories of the boon to Germany's public health system and its pensions funds as a result of recent immigration, The Local reported.
An additional 1.7 million people—an increase of 53 percent —paid into social security systems between 2008 and 2015, with the number of contributors from other European nations doubling, Handelsblatt reported.
Doris Pfeiffer, head of the National Association of Statutory Health Insurance Funds (GKV), said that recent healthcare reforms. which experts had predicted would raise costs for citizens, had in fact resulted in very little increase.
She attributed this to the vast influx of young, healthy immigrants into the country. Overall, the report said, the rise in immigration has helped to keep pension fund and health insurance contributions stable for Germans.
Meanwhile, Focus said that the GKV was expected to run a surplus of at least 1.5 billion euros ($1.7 billion) in 2017, thanks in part to the increased contributions from newcomers.
"The GKV is currently profiting from a significant increase in immigrants and consequently also an additional number of contributors," Pfeiffer told Focus. She added that it wasn't only European immigrants contributing to this effect, but also included asylum seekers.
"These newly insured people need significantly fewer services, which relieves the expenses side of things," Pfeiffer said. And on the pensions side, younger people will spend more years working and paying in before drawing their pension, creating a similar effect.
A record 2.14 million immigrants entered Germany in 2015, a jump of 46 percent on 2014. The largest group of immigrants were Syrians, at 15.3 percent of the total.
President Trump has frequently criticized German Chancellor Angela Merkel's relatively liberal stances on immigration. "I think she made one very catastrophic mistake and that was taking all of these illegals, you know, taking all of the people from wherever they come from," he said in January.