'You Will Die!' Feminist Muslim Gets 24 Hour Police Protection After Founding Liberal Mosque In Germany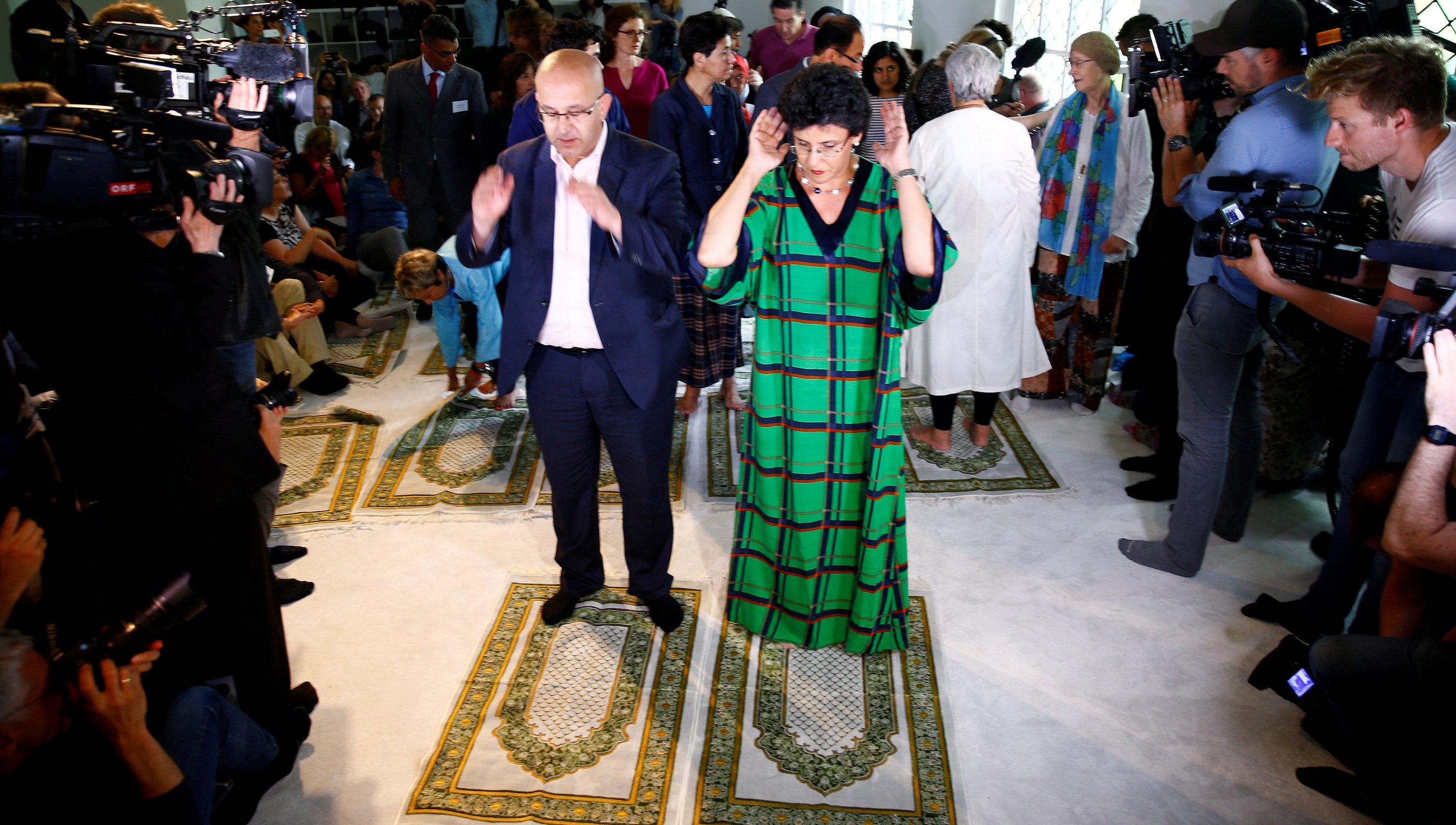 The feminist founder of a Berlin mosque that received worldwide media attention for permitting men and women to pray together and welcoming LGBT Muslims says she is under round-the-clock protection from German police after threats on her life.
"Over social media, I have received so many death threats due to the founding of the mosque that the State Office of Criminal Investigations has determined that they must protect me around the clock," Seyran Ates, a 54-year-old German-Turkish human rights activist, said at the weekend, according to The Local.
In the days since her Ibn Rushd-Goethe mosque opened last month, Ates said, she was asked while crossing the street by three men if she headed the "perverse" mosque where "men, women, lesbians and gays" pray together. When she responded to the men, she said, one shouted: "You'll die!"
Ates also accused Turkish president Recep Tayyip Erdogan for stirring up hatred against her after German newspaper Welt am Sontag reported that he had called on the German government to shut down the mosque.
"That shows again what sort of man Erdogan is, that he has never understood democracy, or more precisely that he does not want to," Ates said. "Erdogan thinks nothing of personal freedoms." A German government source denied any such interference to Welt .
Meanwhile, Ates said newspapers close to the Turkish government have accused her of links to exiled Turkish preacher Fethullah Gülen, who Erdogan blames for a failed coup attempt against his leadership in Turkey last year. "This is how this line of thought emerges: Gülen followers, terrorists, outlaws," she said.
Green Party Leader Cem Özdemir, also of Turkish heritage, also said he saw the "long arm" of Erdogan behind the harassment.
The mosque is housed in a section of a former Lutheran church and is open to Muslims of all traditions, including Sunni and Shiite, as well as LGBT Muslims and people of other religions or no faith. Ates, who is in training as an Imam, has led prayers at the mosque, taking a role traditionally reserved for men.
She has also banned the wearing of burqas and niqabs—veils which cover either the whole or part of the face—because she thinks that they constitute "political statements."
"I utterly condemn the death threats and can unfortunately empathize with Ms. A's situation because I now and then also receive death threats," wrote the Central Council of Muslims in Germany's chair, Aiman Mazyek, in a statement.