Germany May Lift Abortion Advertising Ban, Outlaw Psych Evaluations for Transgender People
Germany's Justice Minister Marco Buschmann has indicated that he will introduce legislation in January to remove a law requiring psychological assessments for transgender people and to scrap an abortion advertising ban.
In comments to Germany's Funke newspaper group published Wednesday, Buschmann said there is a "huge reform backlog" on social policy in the country. He said a first step will include removing language in Germany's criminal code that prohibits "advertising" abortions, with a possible penalty of a fine and up to two years in prison.
Buschmann said that many women turn to the internet for advice on abortion, "but it cannot be the case that the doctors most likely to provide information are not allowed to provide information there," according to News In 24.
Buschmann's Free Democrats, Chancellor Olaf Scholz's Social Democrats and the Greens, the three parties that form Scholz's government, also wish to outlaw a 40-year-old law mandating that transgender people undergo a psychological assessment and go to court, measures that often include intimate questions, before they can change their gender.
The coalition of parties aims to replace that law with a new "self-determination law." Under the new provision, individuals aged 14 and older would be able to decide their gender for themselves, DW News reported.
"From the age of 14, young people can decide independently of their parents whether to join or leave a religious community," said Kalle Hümpfner from the German Trans Association (BVT), according to DW News. "Freedom of religion is a fundamental right. The recognition of one's own gender identity is also protected by fundamental rights such as the protection of human dignity or the right to the free development of personality."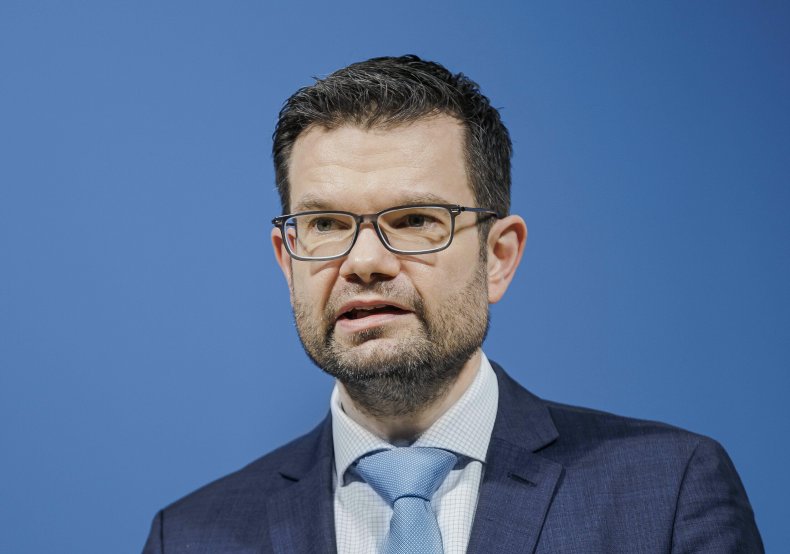 The three governing parties have been against the current rules for a long time but were opposed by former Chancellor Angela Merkel's center-right Union bloc.
Under a compromise in 2019, Merkel's government left the ban formally in place but allowed doctors and hospitals for the first time to say on their websites that they perform abortions. They were not, however, allowed to give more detailed information.
Buschmann said the so-called paragraph 219a constitutes a "penal risk" for doctors performing legal abortions who give factual information on the internet, and that it is "absurd."
The Associated Press contributed to this report.