Germany and Turkey Call on NATO for Help with Refugee Crisis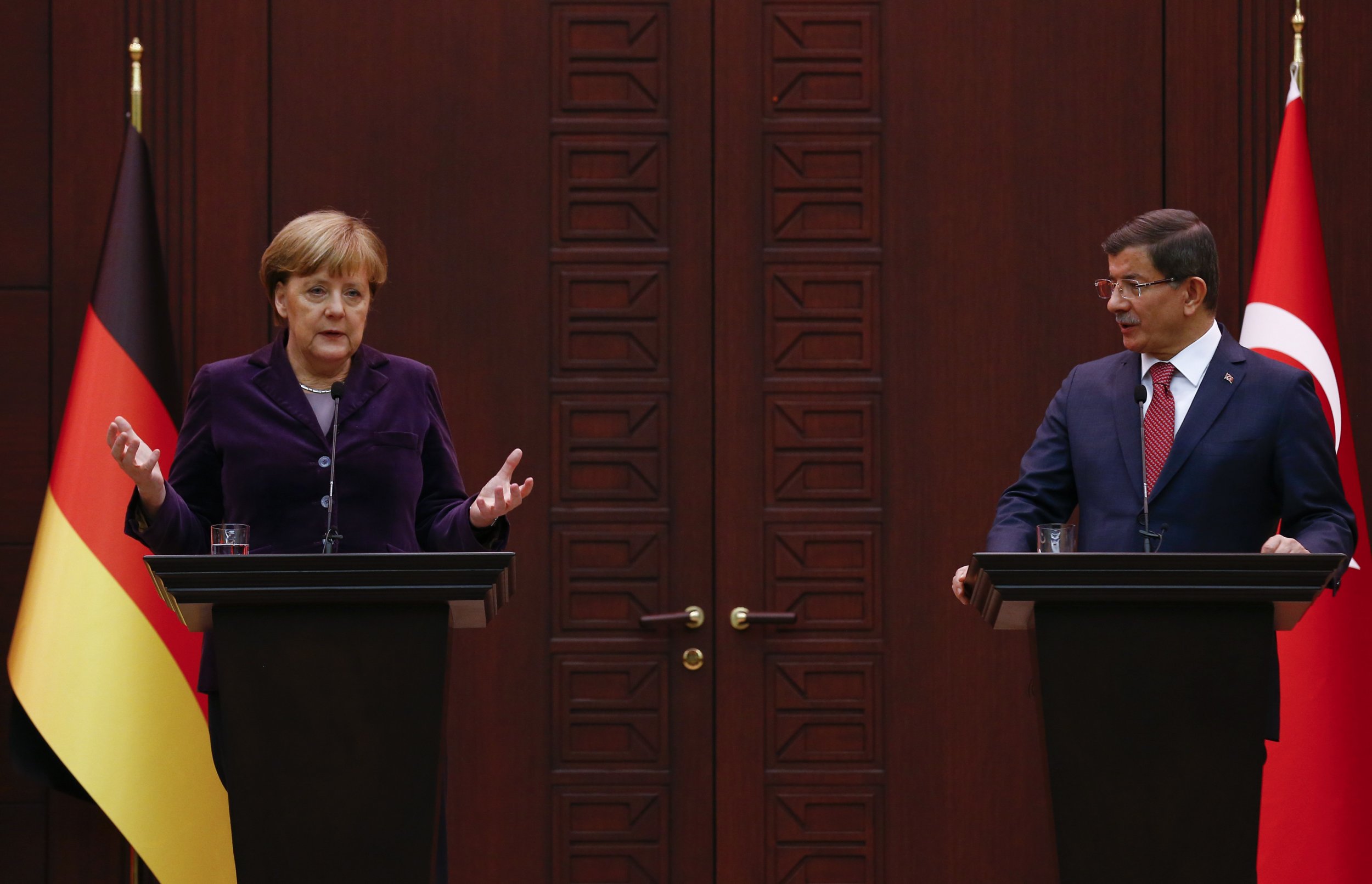 Germany and Turkey will call on NATO to help Europe cope with its deepening refugee crisis.
"Turkey and Germany will present to NATO, as an agenda item, that NATO should step in regarding the results of the refugee flow from Syria," Turkish Prime Minister Ahmet Davutoglu said on Monday, according to Euronews. "In particular, we will make a common effort so that NATO 's monitoring mechanisms should be used effectively on the border and in the Aegean (sea)."
The two countries are to make the plea for assistance at a meeting of NATO defense ministers on Thursday.
German Chancellor Angela Merkel was in Turkey on Monday for talks aimed at salvaging a deal on refugees which will see Turkey admit Syrians who are fleeing conflict and stop them traveling on to EU states in return for 3 billion euros ($3.4 billion) of aid and possible future concessions on freedom of movement for Turkish citizens.
Despite EU requests for Turkey to open its border, it remained closed on Monday to around 35,000 Syrians fleeing a Russian-backed Syrian government offensive in the city of Aleppo. Turkey has taken in 2.5 million Syrians since the start of the conflict and says it cannot absorb any more, the Associated Press reported.
Following their meeting, Merkel and Davutoglu pledged to step up diplomatic efforts to resolve the Syrian conflict and to continue to provide aid to Syrian refugees within their own borders.
Two EU delegations have this week traveled to Turkey to better understand the refugee situation in the country.
"The list of issues to be discussed will be long: the protection, reception and integration of refugees; resettlement; border management; readmission; visa liberalization; the fight against smugglers and so on," said French MEP Sylvie Guillaume, vice president of the European Parliament.