World War II: Giant Nazi Swastika Unearthed in Germany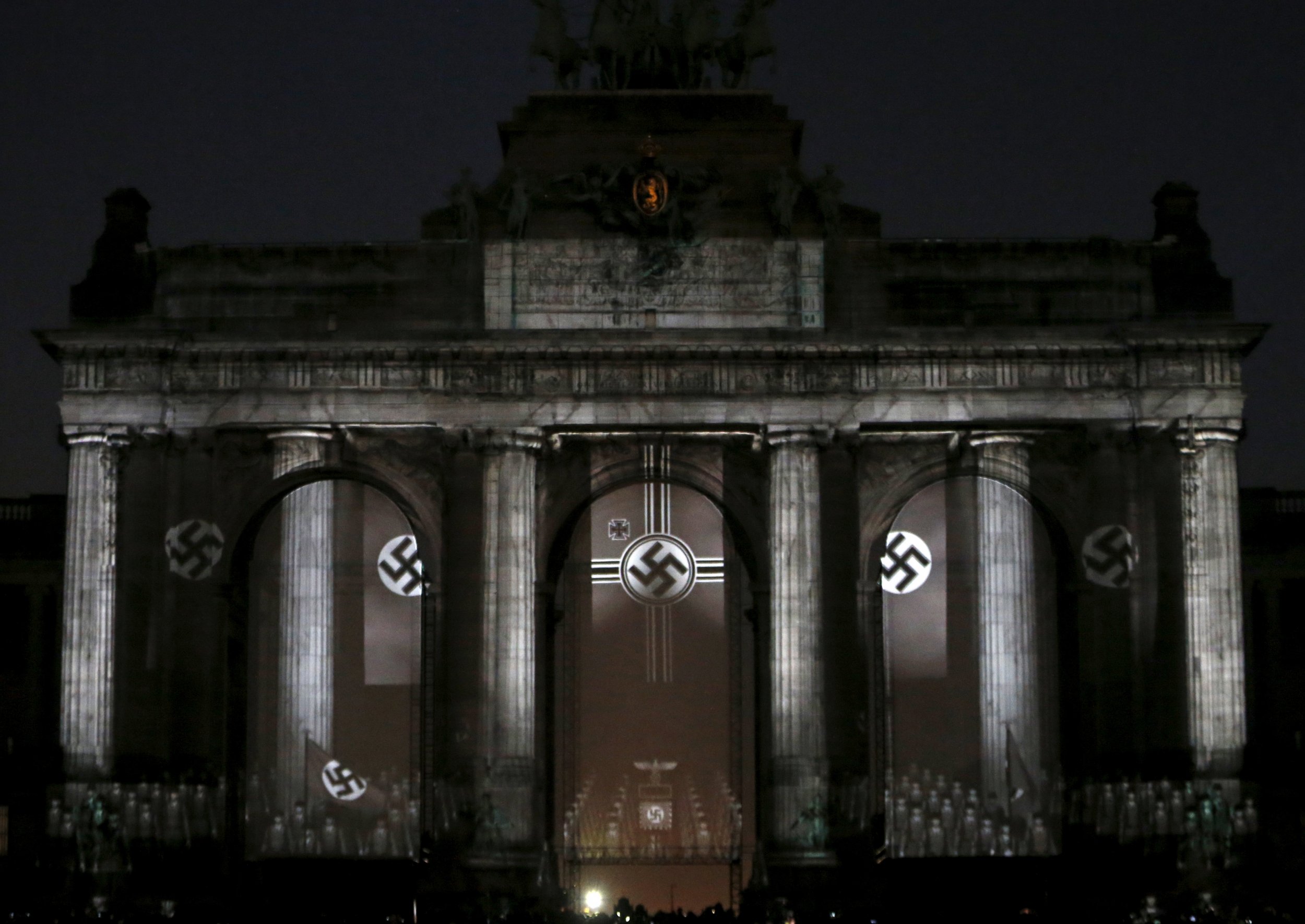 Unlike, say, confederate statues in the United States or artifacts of empire across lands once ruled by Britain, not much debate exists around the fate of Nazi monuments in Germany. In the aftermath of World War II, the Allies ordered visual symbols of Hitler's power destroyed, a command later written into the criminal code of what was then West Germany.
But no amount of effort can succeed in completely wiping out the past. This can be seen in the German city of Hamburg, where Deutsche Welle reported that construction workers found more than they expected while conducting excavations for a set of sports club changing rooms: a vast concrete swastika.
Measuring in at 4 meters, or 13 feet, on each side, the insignia was concealed nearly half a meter below the surface of the Hein-Kling sports field in the city's Billstedt district. It is thought that the swastika once formed the base of a Nazi monument that stood on the site of the sports field but had been obliterated decades earlier.
Like its long-ago contemporaries, the swastika will be destroyed. As it is too large to remove from the ground whole, it will be smashed apart with hammers and taken away piece by piece.
A rare example of a more fraught debate relating to German Nazi memorials took place in 2011, in the town of Tümlauer-Koog, near the Danish border. In 2008, an old bell from the town's bell tower was moved to a new position near a war memorial. The problem? The bell had originally been built to commemorate a visit by Hermann Göring, Hitler's second in command.
According to Der Spiegel, the bell was removed after a tourist who found it complained to state authorities. But the bell had originally been put in place with a plaque that stated, "We no longer follow this [Nazi] ideology, but we have to accept it as a part of our history."