More than 925,800 people in Germany are currently infected with COVID-19, according to calculations by the country's federal disease control and prevention agency. German Health Minister Jens Spahn said Friday that the case total means more than 1 percent of the country's population, about 83 million according to the World Bank, is actively infected with the virus, the Associated Press reported.
About 68.8 percent of Germany's residents are fully vaccinated, though the government is looking for a minimum of 75 percent. While Germany's COVID-19 vaccination rates are largely consistent with the European Union's average—the European Center for Disease Control and Prevention reported about 66 percent of the bloc's population is currently fully vaccinated—certain sections of the population have remained resistant to inoculation.
Spahn called on people who have yet to be vaccinated to get the shot, noting that the share of infections is much higher for the unvaccinated than for the total population, the AP reported.
"If all German adults were vaccinated, we wouldn't be in this difficult situation," he told reporters in Berlin.
In what she described as an "act of national solidarity," Chancellor Angela Merkel announced new restrictions and requirements Thursday aimed at containing the wave of infections. These include nationwide mask requirements, meeting attendance limits, and barring unvaccinated people from nonessential restaurants, stores and other venues, according to the AP.
"The situation in our country is serious," Merkel told reporters in Berlin.
For more reporting from the Associated Press, see below: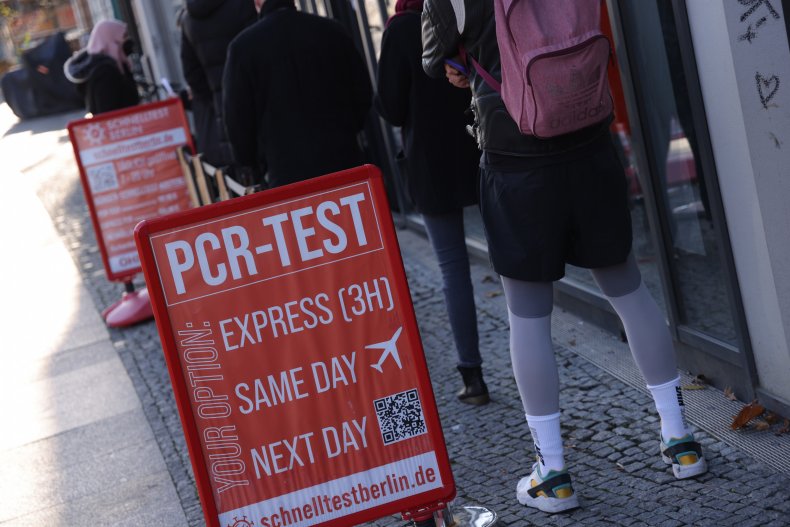 The country confirmed 74,352 new daily COVID-19 cases and 390 additional deaths, figures published by the federal disease control agency showed.
The government plans to submit a general vaccine mandate for parliament to consider. Government spokesman Steffen Seibert said lawmakers could vote on the issue in early January.
Spahn, who is likely to leave office next week when Germany's new center-left government takes office, has opposed compulsory vaccination and made clear Friday that he would vote against the measure.
For the first time since the summer, more than 1 million doses were administered on a single day Wednesday.
Authorities in Berlin have banned a protest planned Saturday by opponents of the pandemic measures. Police in the capital said past demonstrations had shown that participants failed to abide by infection prevention rules, including refusing to wear masks.
Germany's association for intensive care medicine, DIVI, has welcomed the newly agreed restrictions. But its head, Gernot Marx, told the dpa news agency that the number of COVID-19 patients treated in ICUs would likely reach a new record high over the festive period.
The head of the Robert Koch Institute, Lothar Wieler, cautioned that a plateau in new cases seen in some regions could be the result of labs and local health offices reaching the limits of what they can process.
"So it's too early to read a trend reversal into this, much less to refrain from tougher measures," he said.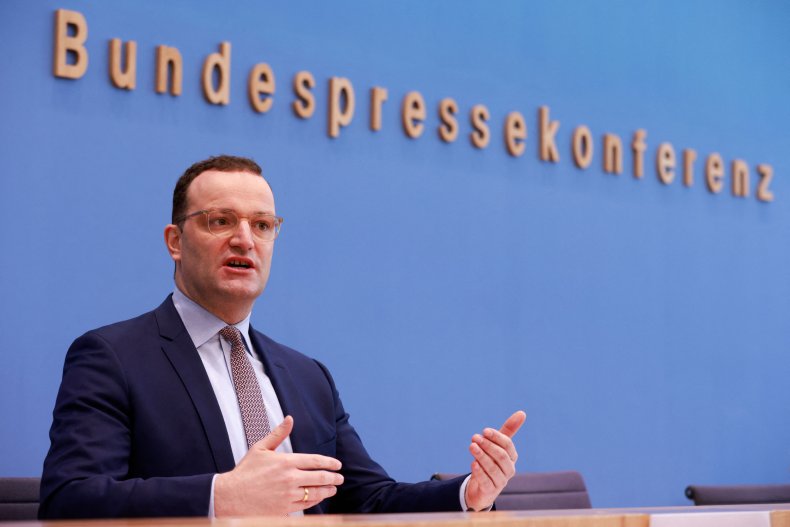 Uncommon Knowledge
Newsweek is committed to challenging conventional wisdom and finding connections in the search for common ground.
Newsweek is committed to challenging conventional wisdom and finding connections in the search for common ground.
About the writer
Zoe Strozewski is a Newsweek reporter based in New Jersey. Her focus is reporting on U.S. and global politics. Zoe joined Newsweek in 2021. She is a graduate of Kean University. You can get in touch with Zoe by emailing z.strozewski@newsweek.com. Languages: English.