Germany Rules Out Cooperation With Assad as Cabinet Meets on ISIS Campaign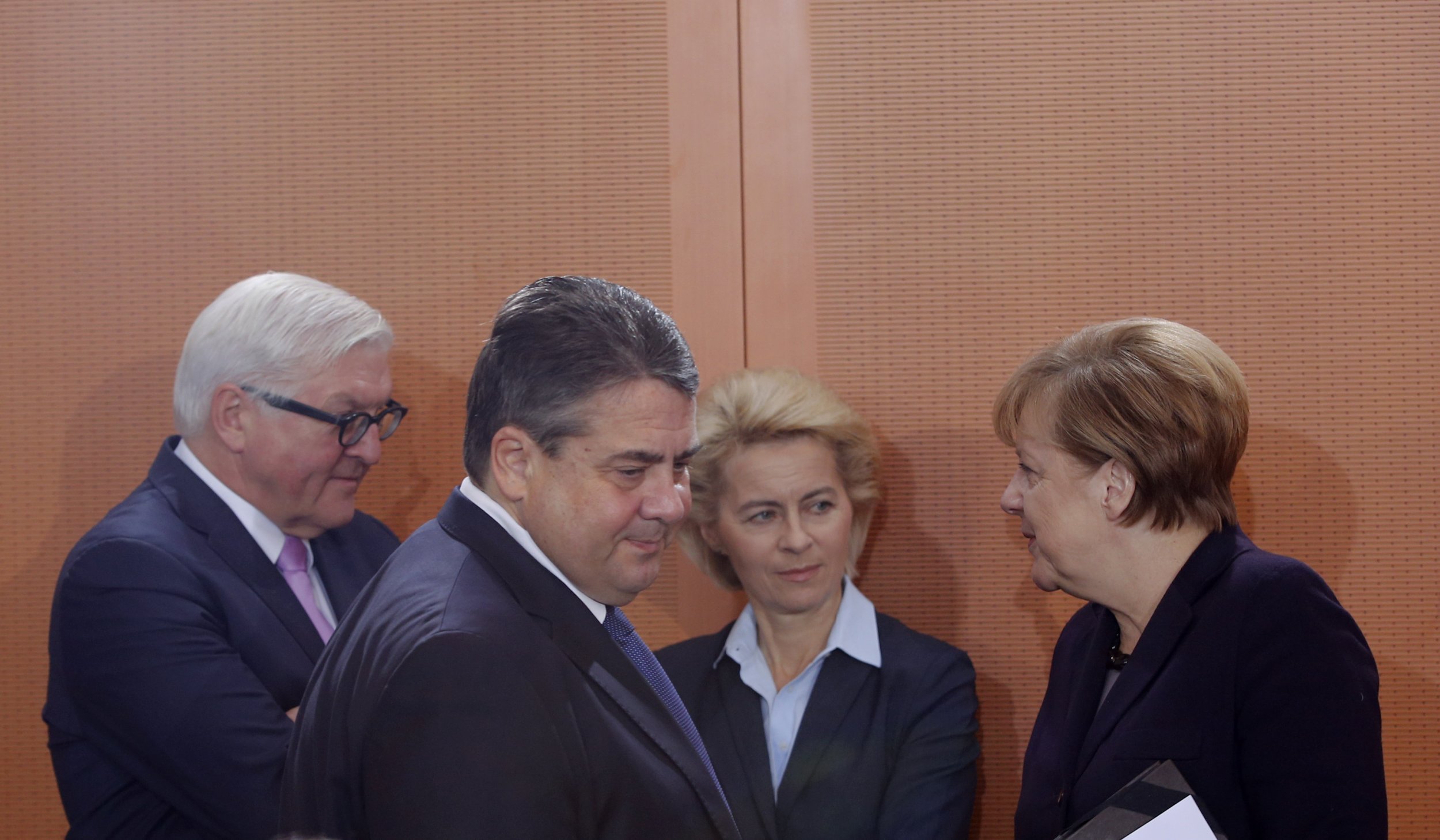 Germany's defense minister ruled out on Tuesday any cooperation between German forces due to take part in the military campaign against the Islamic State militant group (ISIS) in Syria and President Bashar al-Assad or his troops.
Speaking shortly before Germany's cabinet meets to approve the deployment of Tornado reconnaissance jets, refueling aircraft, a frigate and up to 1,200 military personnel to the region, Ursula von der Leyen defended the plans.
"The top line is: there will be no cooperation with Assad and no cooperation with troops under his command," von der Leyen told ARD television.
However, that did not exclude the possibility of including some of those currently on Assad's side in a long-term solution for the country, she said.
"We must avoid the collapse of the state of Syria," she said, adding that mistakes made in Iraq, when groups who had been loyal to Saddam Hussein were excluded from joining the political system after his defeat, should not be repeated.
"But let me be clear, there will be no future with Assad," she stressed.
The decision to commit to the military campaign in Syria, in a gesture of solidarity with France after the November 13 Islamist attacks in Paris which killed 130 people, is a big step for Chancellor Angela Merkel's right-left government.
Since World War II, Germans have only reluctantly joined military missions overseas and had previously resisted a direct involvement in Syria. Germany's Bundestag lower house of parliament is expected to vote on the deployment on Wednesday.
Britain's parliament will also vote this week on joining air strikes on Syria.
German Foreign Minister Frank-Walter Steinmeier told Bild daily that Berlin had looked at the military requirements and taken its own political responsibility into account in deciding on the scale of the deployment.
He said the mandate to send 1,200 soldiers provided a buffer.
"We are talking about an upper limit, with a buffer zone. I do not think that we will have that many soldiers deployed abroad at the same time," he told Bild, adding only the pilots of Tornado reconnaissance aircraft would be over areas controlled by ISIS.
Germany Rules Out Cooperation With Assad as Cabinet Meets on ISIS Campaign | World