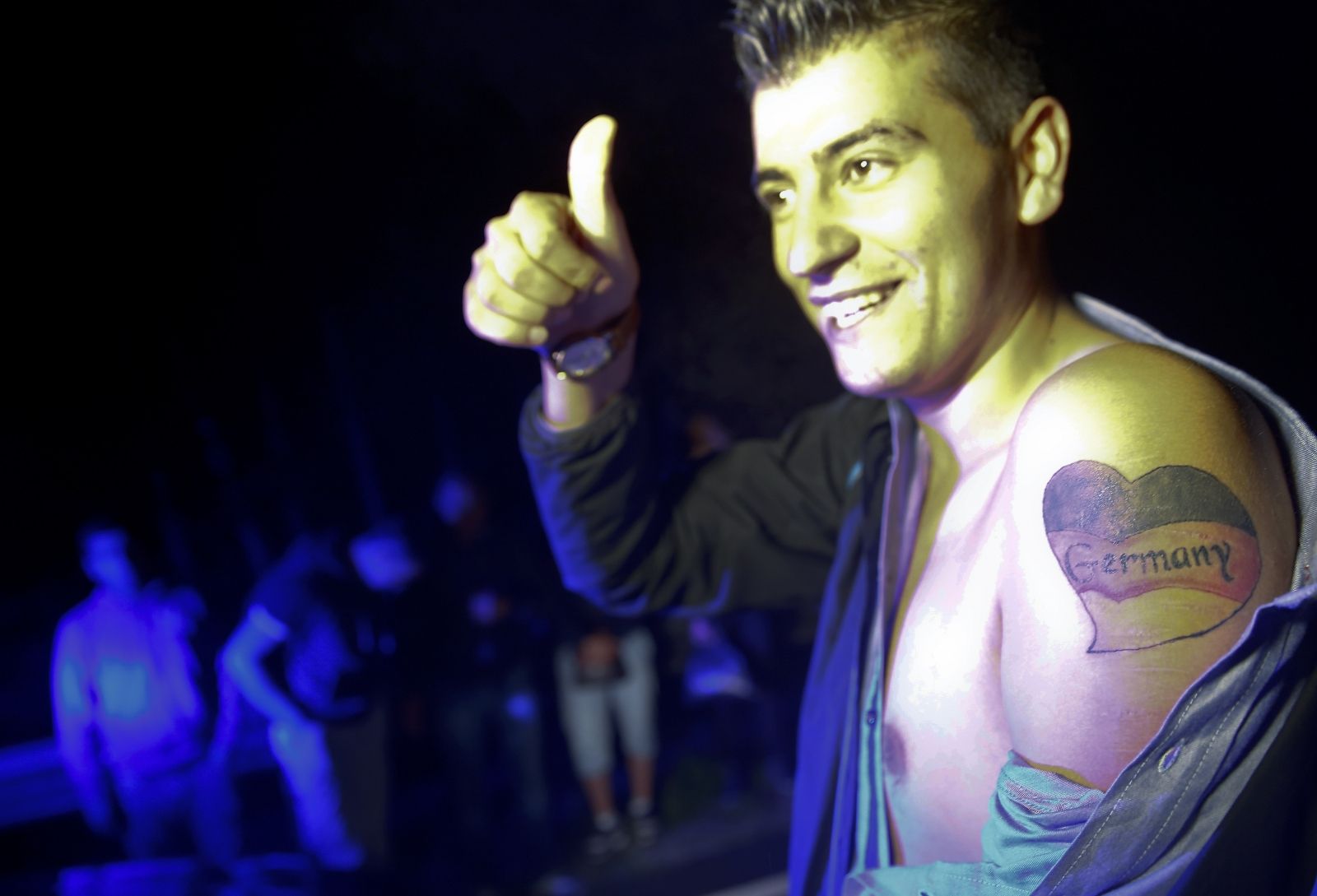 Germany's vice chancellor has said that it could take in 500,000 refugees a year for "several years." Speaking to ZDF public television, Sigmar Gabriel said, "I believe we could surely deal with something in the order of half a million for several years," AFP reports.
Gabriel, who is Chancellor Angela Merkel's deputy, made the comments on Monday evening, as refugees continued to pour into the country from Hungary and Austria. Tens of thousands of migrants arrived in the country over the weekend, as Merkel pledged to spend 6 billion euros ($6.7 billion) to deal with the influx. The country has said it expects to receive 800,000 asylum seekers by the end of the year, four times as many as it did in 2014.
However, Gabriel also made it clear that other European countries must take their fare share of those seeking refuge. While saying that Germany would accept "a greatly disproportionate share because we are an economically strong country, without doubt," Gabriel also emphasized the limits of Germany's capacity. "We can't just take almost one million people every year and seamlessly integrate them."
On Monday, the British prime minister, David Cameron, announced that the U.K. would accept 20,000 refugees taken directly from Middle Eastern refugee camps, although over the space of five years, while France has pledged to help 24,000. Spanish newspaper El Pas reported that Spain, France and Germany would be responsible for taking in the majority of the migrants, citing European Commission documents seen by the paper.
Meanwhile, a Syrian father, whose picture went viral after he was photographed crying as he arrived on the Greek island of Kos, has now reportedly arrived safely in Berlin with his family. Laith Majid and his wife, along with his four children are staying in a former police barracks in Spandau, a west Berlin borough, according to the German newspaper Bild.
The newspaper responded to criticism to it publishing pictures of Aylan Kurdi, the Syrian toddler who was found dead on a Turkish beach last week after drowning while attempting to cross to Greece, by not publishing any images on either its website or its print edition on Tuesday. In a statement released by the publication, it said that by dedicating the entire back page to the picture, Bild had "caused dismay and compassion" and "rattled a million people awake," arguing, "the world must see the truth in order to change."