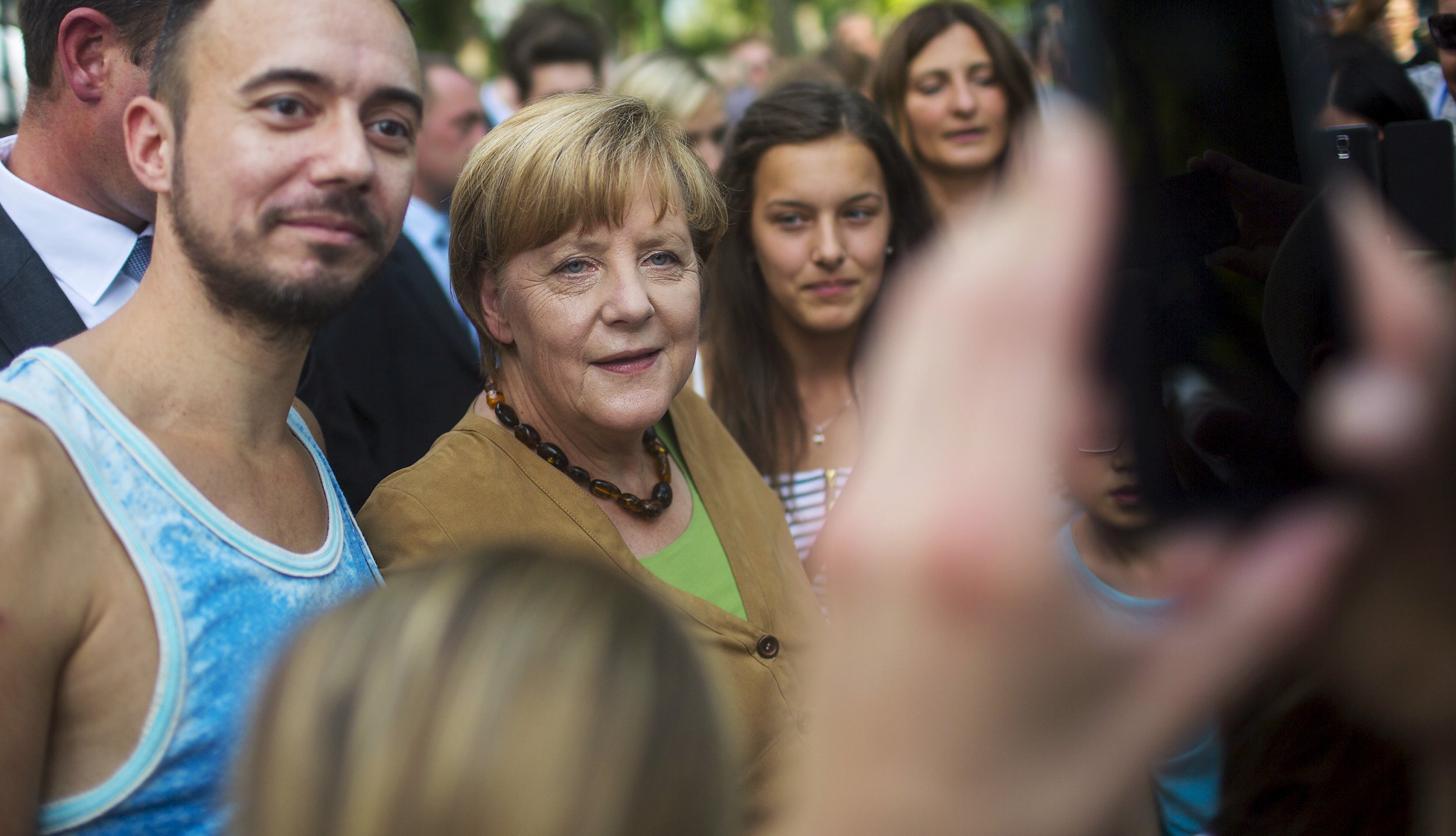 BERLIN (Reuters) - Germany called on Sunday for other European Union states to take in more refugees, saying it could not go on absorbing a disproportionate share of the thousands of asylum seekers arriving in the bloc.
Germany expects the number of asylum seekers it receives to quadruple to about 800,000 this year—a figure confirmed by Interior Minister Thomas de Maiziere on Sunday. However, two state premiers said the total could hit 1 million in 2015.
Some European governments have refused to take in refugees and resisted EU proposals to agree a common plan to do more to deal with the crisis, which is intensifying due to a surge in migrants fleeing war and poverty in Africa, Asia and the Middle East.
"If Europe has solidarity and we have also shown solidarity towards others, then we need to show solidarity now," Chancellor Angela Merkel told reporters in Berlin.
Merkel was due to meet senior figures from her conservatives later on Sunday to decide how to proceed with the refugees crisis, party sources said. The interior ministers of Germany, France and Britain earlier asked for an urgent European meeting to discuss immigration in the next couple of weeks.
Merkel's spokesman said Germany and a handful of other EU states could not go on absorbing a disproportionate share of refugees.
"There will have to be a fairer distribution of refugees, with more solidarity," government spokesman Steffen Seibert told a news conference.
German Vice Chancellor Sigmar Gabriel said on Saturday Europe's existing policy for addressing the refugee crisis was "a disgrace," adding: "Europe threatens to fail over this scandalous handling" of the situation.
Germany is struggling to cope with the influx of refugees.
The country has witnessed over a hundred arson attacks on asylum shelters. Last weekend, more than 30 police were injured in clashes in the eastern town of Heidenau, near Dresden, when a protest against a refugee shelter there got out of hand.
On Saturday, around 5,000 people marched peacefully in Dresden in a show of support for refugees. The demonstration came as some state politicians said the number of asylum seekers arriving in Germany this year could surpass 800,000.
Hesse state premier Volker Bouffier said he expects around 1 million to arrive. Dietmar Woidke, state premier of Brandenburg, agreed that was possible: "I'm ruling nothing out, including a million," Woidke told the Tagesspiegel am Sonntag newspaper.