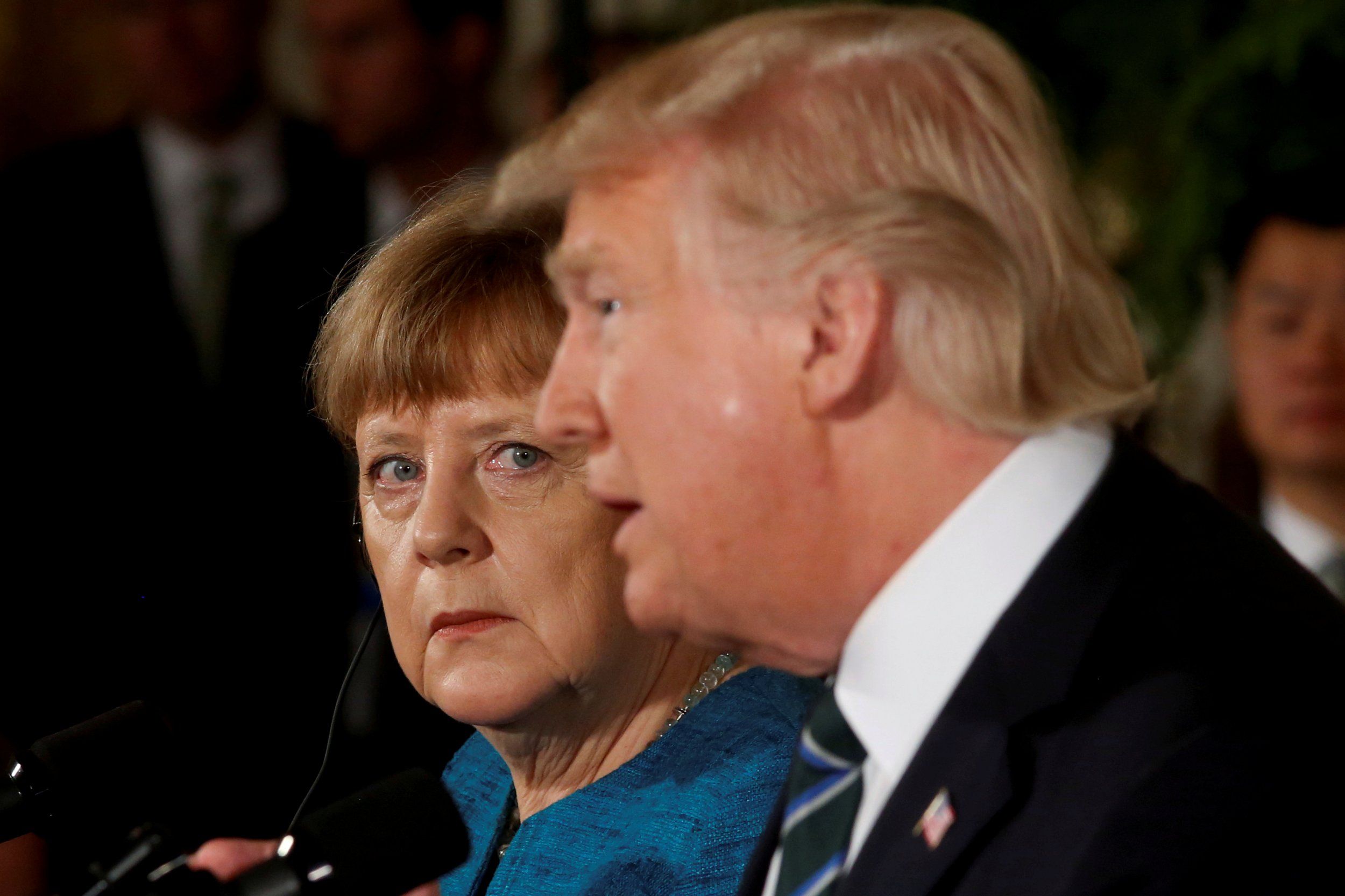 German Chancellor Angela Merkel was famously outraged in 2013 when she heard that the U.S. had allegedly bugged her phone, telling then-President Barack Obama: "Spying between friends, that's just not done."
But Germany's foreign intelligence service spent years spying on American public and private sector targets, a report in the German news magazine Der Spiegel claimed Thursday.
The magazine said that it had seen evidence suggesting German security agency the BND had used almost 4,000 keywords in internal surveillance databases that related to American targets from 1998 to 2006. These included White House email addresses as well as phone and fax numbers, as well as the U.S. Department of State and Treasury.
Other targets included the US Air Force, the Marine Corps, the engineering company Lockheed Martin, space agency NASA, several universities and the NGO Human Rights Watch, Spiegel reported.
German spies also accessed data from more than 100 foreign embassies in Washington, according to Die Zeit.
The findings are likely to prove embarrassing for the German government at a time when U.S.-German relations are already strained following forceful remarks by President Donald Trump about trade and tariffs on German industries, and an awkward meeting between the president and German Chancellor Angela Merkel in March.
The BND declined to comment on the reports, but its president, Bruno Kahl, did address the organization's future oversight, according to Deutsche Welle.
"The question concerning who can scout the BND and who cannot does not just depend on increasing authorization for lawmakers, but also implementing an ambitious series of controls," he said.
Merkel earlier this year said to a parliamentary committee looking into the actions of America's National Security Agency (NSA) that she did not know about any BND spying in the U.S.
Another report in Spiegel this April said that the BND also spied on Interpol, the international crimefighting agency, and in February the magazine said it had seen evidence that the agency had accessed phones, faxes and emails of several news organizations, including the New York Times and Reuters.