Germany Bans Islamist Extremist Group as Police Raid Buildings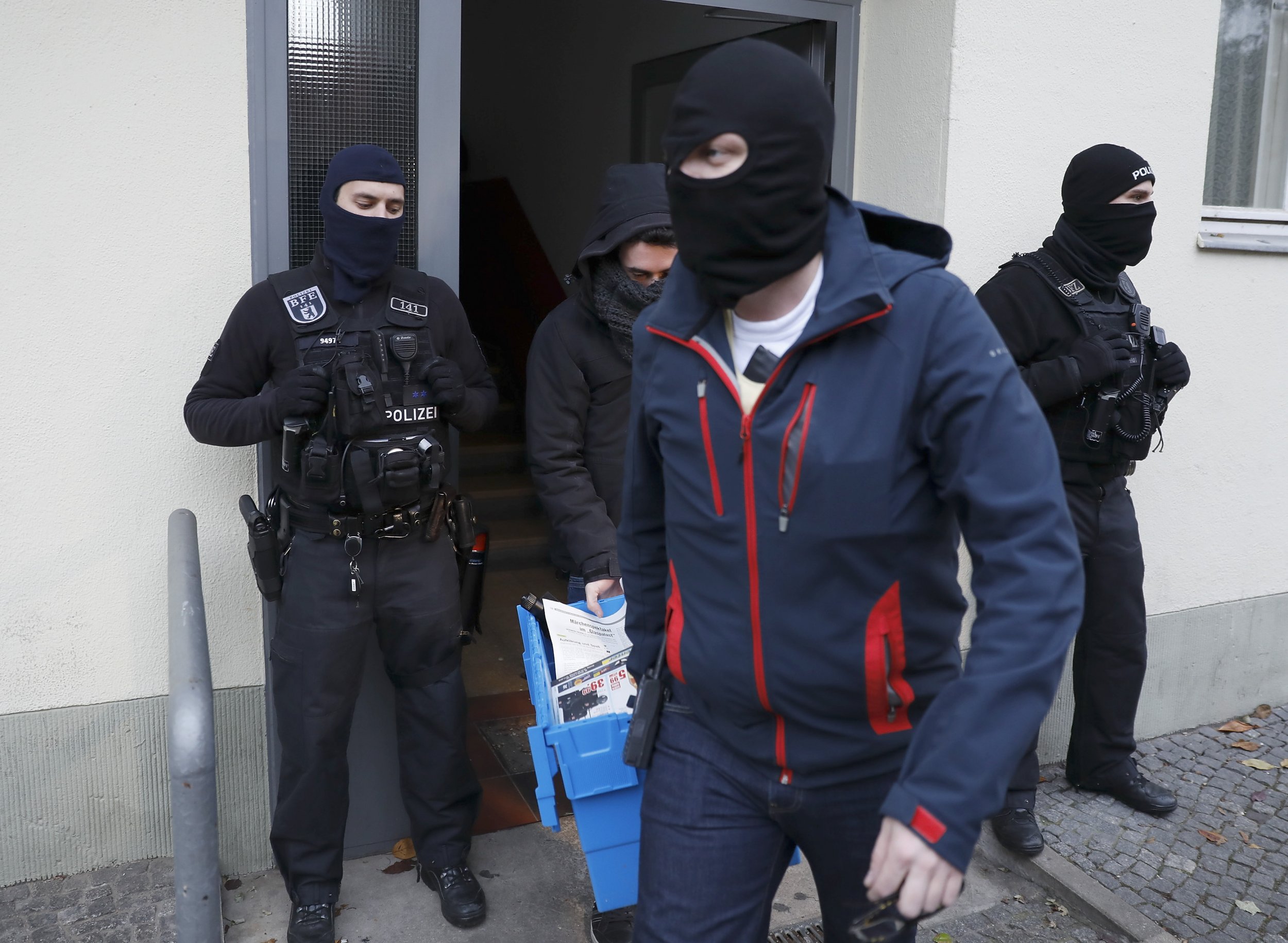 German police have carried out early morning raids across 10 states as the country seeks to crack down on an Islamist extremist group, according to reports.
Officers visited more than 200 mosques, apartments and offices associated with the True Religion (DWR) Islamist network.
The government has also banned DWR, which it said acted as a recruiter for the Islamic State (ISIS), the BBC reported. The country's interior ministry said there was no indication that the group was planning to carry out terrorist attacks in Germany.
Officials believed that DWR inspired 140 people to join the ongoing war in Syria. The group is further alleged to have breached the German constitution and attempted to incite hatred. "We don't want terrorism in Germany... and we don't want to export terrorism," the country's interior minister, Thomas de Maiziere, said.
At the time of writing, DWR, a Salafist or ultra-conservative group, had yet to respond. De Maziere, who authorized its ban, has said the group glorifies death and terror, CNN reported. Its leader, the preacher Ibrahim Abou-Nagie is known for his attempts to distribute Islam's holy book the Koran to homes across Germany, Switzerland and Austria.
In July, German Chancellor Angela Merkel promised to improve the country's security and counter-terrorism measures after ISIS claimed responsibility for two terrorist attacks in the German towns of Ansbach and Würzburg. Her government's ban on DWR follows its ban on ISIS in 2014 and the extremist group Tauhid Germany in 2015.