U.S. Army Training Area in Germany Reverses Soldiers' Sex and Cuddling Ban After Nine Celibate Days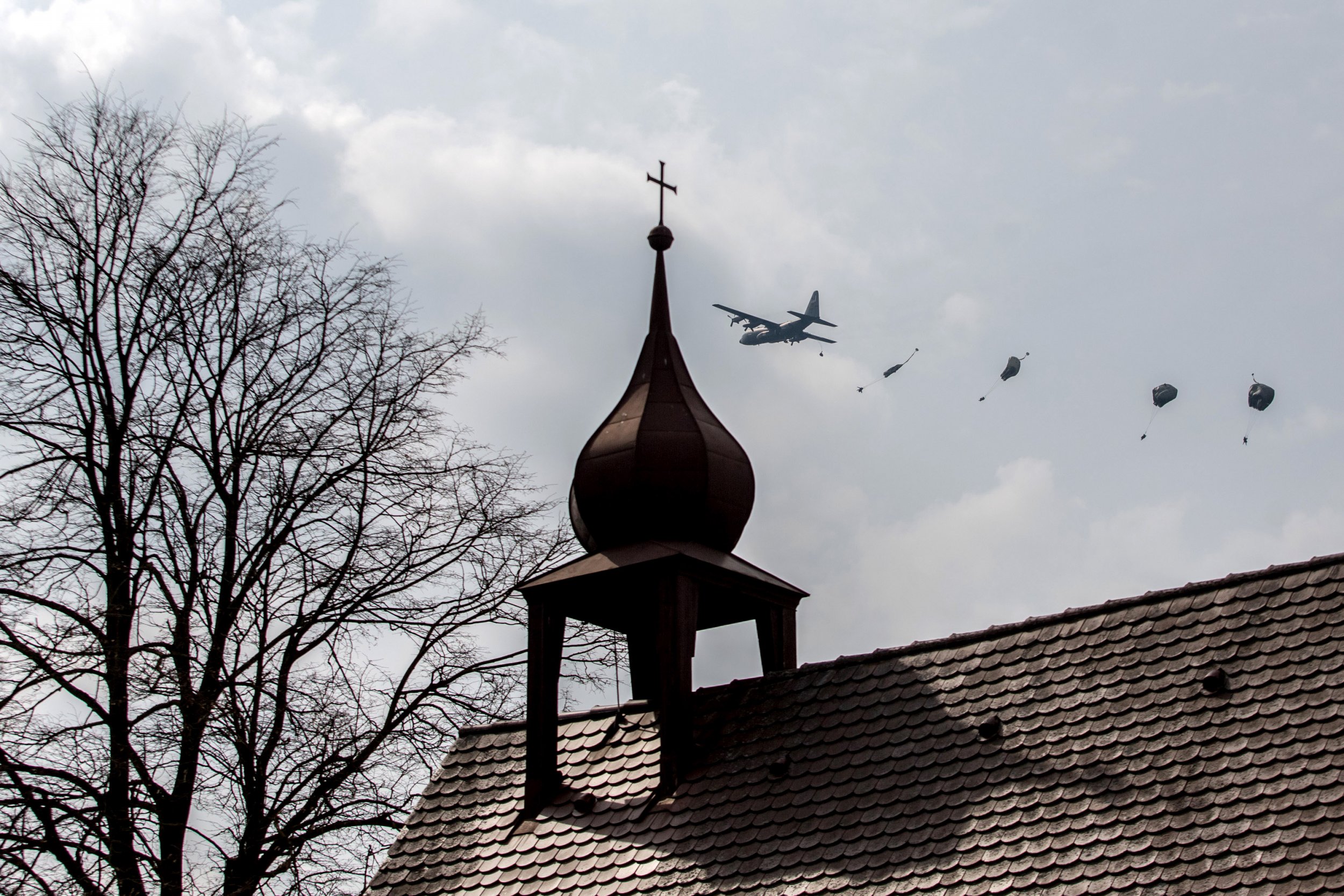 There was a shortage of mistletoe on one U.S. Army training area.
The result was a pre-Christmas memorandum that did away with coital relations.
And it went off like a puritanical grenade.
Army troops from Fort Hood, Texas, who were deployed overseas were met with a December 17 "Memorandum for Record" laying out a draconian policy prohibiting hanky-panky of any kind.
"Effective immediately, personnel are prohibited from engaging in sexual intercourse, acts that are sexual in nature, or acts that are done with the intent to gratify any person in the Gragenwoehr Training Area," the first listed condition in the memo, screengrabbed and posted on the Facebook page U.S. Army WTF Moments!, read.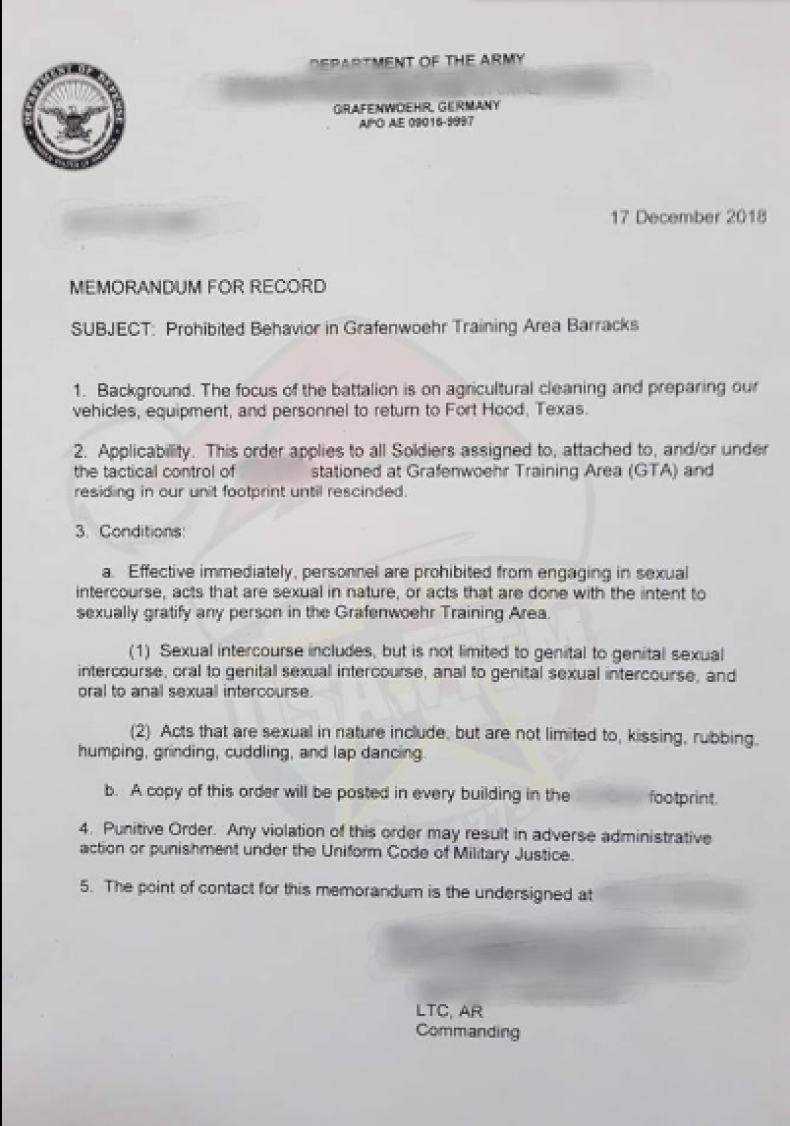 The Grafenwoehr Training Area is considered the Army's "largest and most sophisticated permanent training area in Europe," according to the 7th Army Training Command's website.
The memo reminded the soldiers of their mission: that it shouldn't be about scoring points in the bedroom, but rather to ensure that the unit cleans and prepares vehicles, equipment and personnel for return back to base.
The edict was directed at a specific battalion in the 1st Cavalry Division, 1st Armored Brigade Combat Team's barracks area. Both the names of the battalion and the commander who issued the monk-like memo were redacted.
But one day after Christmas, and nine cuddle-less days late —the order was officially rescinded.
"The command decided that the policy is unnecessary, as good order and discipline may be enforced through existing administrative and UCMJ provisions," Major Bonnie Conard, an Army spokeswoman, told Stars & Stripes. "As a result, the policy letter was rescinded on December 26 and soldiers were briefed on the importance of respecting others and maintaining good order and discipline."
She noted: "The intent of the policy letter was to ensure Soldiers remained professional and respectful of one another while they work and live in close, public quarters, like the barracks that house multiple Soldiers in an open bay."
Perhaps the order went too far.
It set out to restrict any soldier from every kind of intercourse but also barred them from physically enjoying the company of another human beyond possibly catching a whiff of pheromones or holding hands.
For it wasn't just intercourse that got Uncle Sam's goat in this case, but a litany of "acts" deemed "sexual in nature.
"Acts that are sexual in nature include, but are not limited to kissing, rubbing, humping, grinding, cuddling and lap dancing," according to the memo.
If soldiers defied the conditions, a "punitive order" would be imposed.
"Any violation of this order may result in adverse administrative action of punishment under the Uniform Code of Military Justice," the memo reads.