Germany Weighs 5 Years in Prison for Forging COVID Test Results, Vaccine Documents
German politicians are considering upping the penalties for those who forge and sell COVID-19 vaccine or test documents so that offenders can see up to five years behind bars, the Associated Press reported. The punishment would target professional gangs that produce and sell the fakes as Germany aims to curtail rising virus infections with new measures.
Germany is also mulling over stricter rules for workplaces and giving employees the opportunity to work remotely when possible. The proposed restrictions and penalties will be up for parliament to debate Thursday, the German news agency dpa reported.
The Robert Koch Institute, Germany's disease control agency, reported 52,826 new COVID infections Wednesday and 294 deaths, raising the nation's total death toll to 98,274. The country has documented nearly 5.13 million cases since the onset of the pandemic, according to the AP.
While speaking at an event for the Association of German Cities, German Chancellor Angela Merkel referenced the increase in daily infection rates in recent weeks, especially among the unvaccinated. The outgoing leader voiced concern about the virus' growing impact throughout the country.
"The current pandemic situation in Germany is dramatic, I can't say it any other way," Merkel said. "The fourth wave is hitting our country with full force."
"The number of daily new infections is higher than ever before ... and the daily death toll is also frightening," she said, adding that COVID vaccines were still available for those not yet inoculated.
For more reporting from the Associated Press, see below.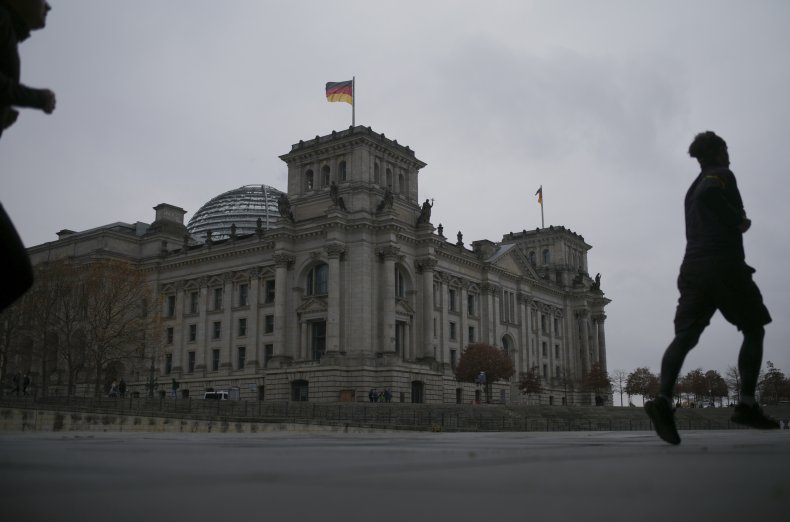 The district of Meissen, near Dresden, reported almost 1,305 new cases per 100,000 inhabitants in the past week. Saxony state, where Meissen is located, plans to introduce new social distancing rules and to require people to show vaccine or recovery certificates to enter all stores except supermarkets and pharmacies.
Saxony has the lowest vaccination rate in Germany, with 57.6 percent of the population having had a full course compared to the national average of 67.7 percent.
German Health Minister Jens Spahn has called on doctors not to be too strict about waiting at least six months before giving patients vaccine booster shots.
Merkel planned to meet Thursday with the governors of Germany's 16 states to coordinate the country's response to the latest surge in infections.
"The meeting is overdue," Merkel said, adding that she hoped officials would agree on a threshold for imposing additional measures that take into account how many people are hospitalized.
"It would be a disaster to act only when the intensive care units are full because then it would be too late," she said in a speech to mayors from across Germany.
Meanwhile, authorities in neighboring Austria have said travelers will need to show a negative PCR test upon entering the country; previously, results from the cheaper lateral flow tests were allowed.
The Alpine nation on Monday implemented a nationwide lockdown for unvaccinated people who haven't recently had COVID-19.