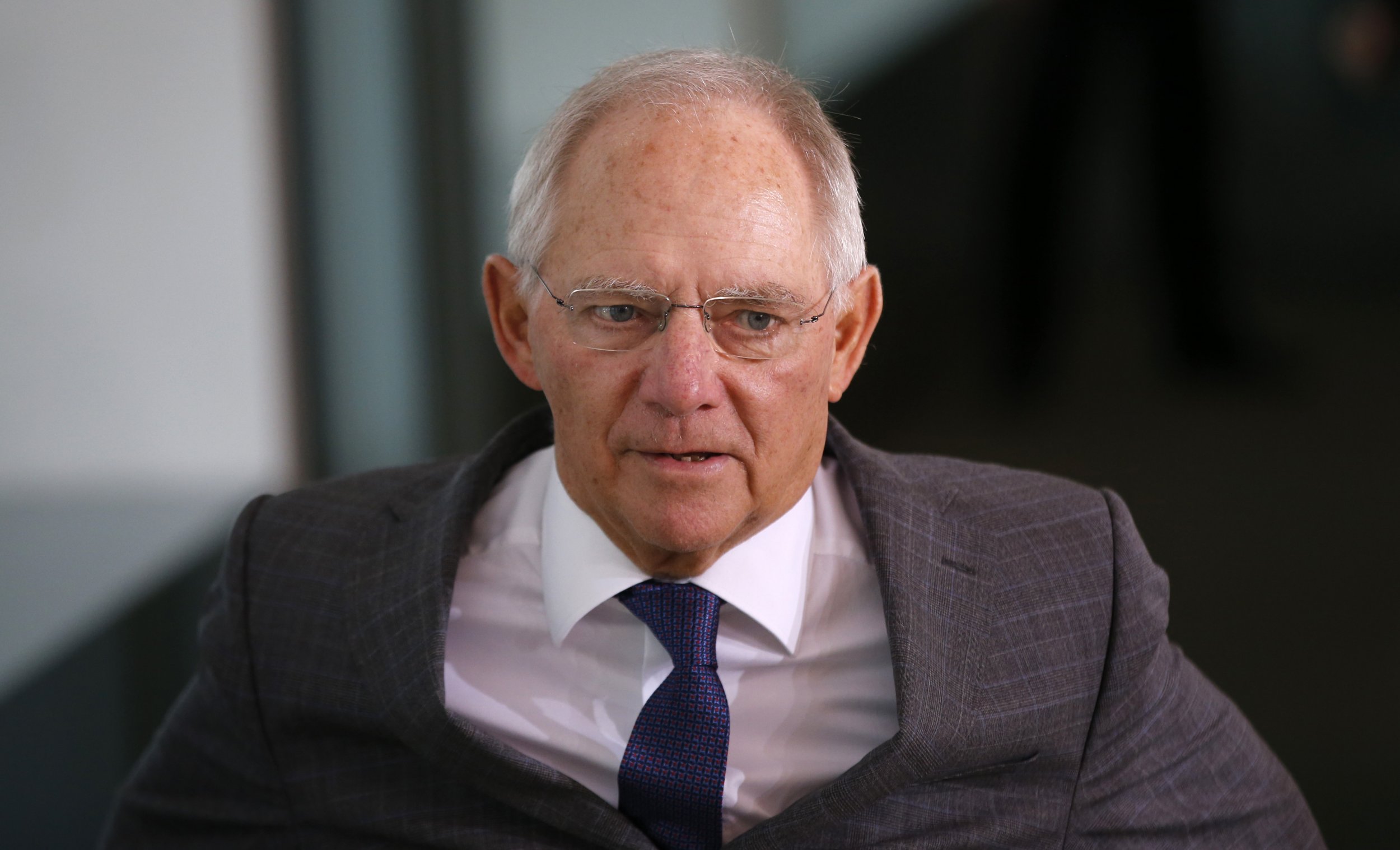 German finance minister Wolfgang Schäuble has said that Muslims "have to accept our way of life" if they are to be welcome in Germany.
Speaking at a panel discussion on Wednesday he said that migrants who don't like European culture have made "the wrong decision" in coming to the continent, Politico reported.
"There are better places in the world to live under Islamic law than Europe," he said.
Schäuble's comments come amid a toughening of mainstream political rhetoric toward Islam on the continent.
At the weekend, the center-right European People's Party, an influential group of parties within the EU Parliament that includes Schäuble's CDU, called for a Europe-wide ban on Islamic face veils "both for reasons of security and because seeing one another's faces is an integral part of human interaction in Europe."
Germany's government has pledged to explore banning face veils in some public places, as far as the country's constitution — which includes robust protections for the freedom of religion — will allow.
In March, Jens Spahn, a junior minister in the CDU, called for an "Islam law" which would regulate the funding and teaching of Islam in Germany. Chancellor Angela Merkel shot down his suggestion. "Such a law is not now an issue for government business," her spokesman Steffen Seibert told reporters.
The civil war in Syria has brought an influx of new immigrants to Europe, many of them Muslim. Populist parties, from Germany's Alternative for Germany to the Dutch Freedom Party and the French National Front, have seized upon the refugee crisis, putting pressure on mainstream politicians to respond.
Ahead of the next election in Germany in September, the far right Alternative for Germany (AfD) has pledged a ban on public expressions of Islam including the wearing of the veil and the building of minarets.
Elsewhere in the panel discussion, Schäuble also touched on the French election, in which he has said he would pick the independent centrist Emmanuel Macron.
"We need France to hold together Europe," Schäuble said.