Germany's COVID Expert Says Coronavirus Pandemic Will 'Only Really Start Now'
A COVID-19 expert in Germany suggested on Wednesday that the coronavirus pandemic "will only really start now."
Christian Drosten, a virologist in Berlin and director of the Institute of Virology at the Charité Hospital in that city, told Der Spiegel he does not think Germany is prepared for the next few months with the novel virus.
"In order to master the situation in the coming months, we have to change things," Drosten told the newsmagazine. "The pandemic will only really start now. Here too."
Drosten also said that while Germany was applauded for its initial response to the pandemic, the country didn't "do anything particularly well. We just did it earlier."
"There are already festive speeches about the German success, but it is not quite clear where it came from," Drosten told Der Spiegel. "We reacted with exactly the same means as others."
Drosten's comments come as Germany and several other European countries have begun seeing a second wave of coronavirus cases. According to the Robert Koch Institute, Germany's public health body, at least 2,143 new cases of the virus were reported on Thursday. Over the past week, cases have continued to increase, with at least 1,769 on Wednesday and 1,821 on Tuesday.
In total, the country has reported over 278,000 confirmed cases and at least 9,428 deaths.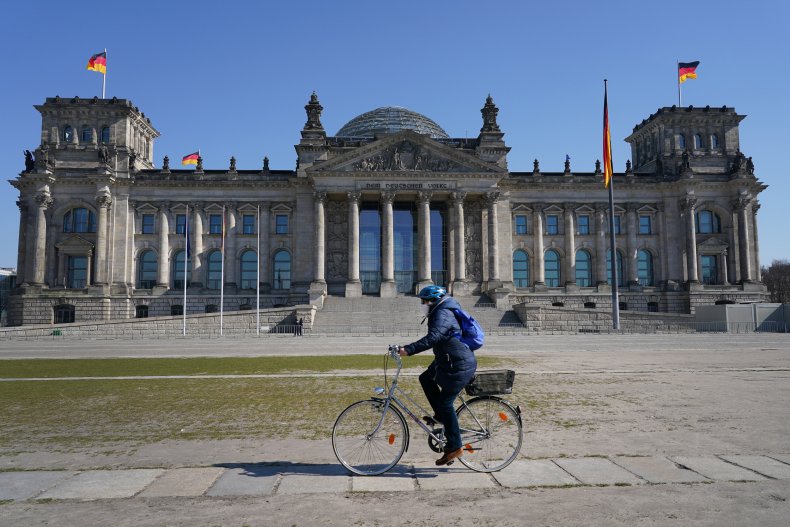 Chancellor Angela Merkel is set to meet with regional leaders across the country to discuss the rise in cases, according to the German newspaper Bild.
Italy and the U.K. have also seen a rise in cases. Italy's health ministry reported 1,640 new cases on Wednesday, an increase of 250 from the previous day, and the BBC reported 6,178 new cases in the U.K. on Wednesday, an increase of 1,252 from the previous day.
Speaking with broadcast channel DW News in Germany, Drosten said that Germany and other countries in Europe will not face an easy winter. He added that he believes mask wearing will continue even after a safe and effective vaccine is available.
"We won't get rid of masks anytime soon," Drosten told DW News. "So even while we start vaccinating the population, the largest part will have to wear masks.
During his conversation with Der Spiegel, Drosten said a vaccine will not be an immediate solution to the pandemic.
"In addition to the expected distribution competence, it is also not that easy to fill so many vaccine doses into bottles and then to inoculate them," he told Der Spiegel. "That's why this is an undertaking for the whole of 2021."
Newsweek reached out to Germany's Federal Ministry of Health for comment but did not receive a response in time for publication.