Germany's Economy Shrinks As Euro Zone Recovery Halts Amid Russia Sanctions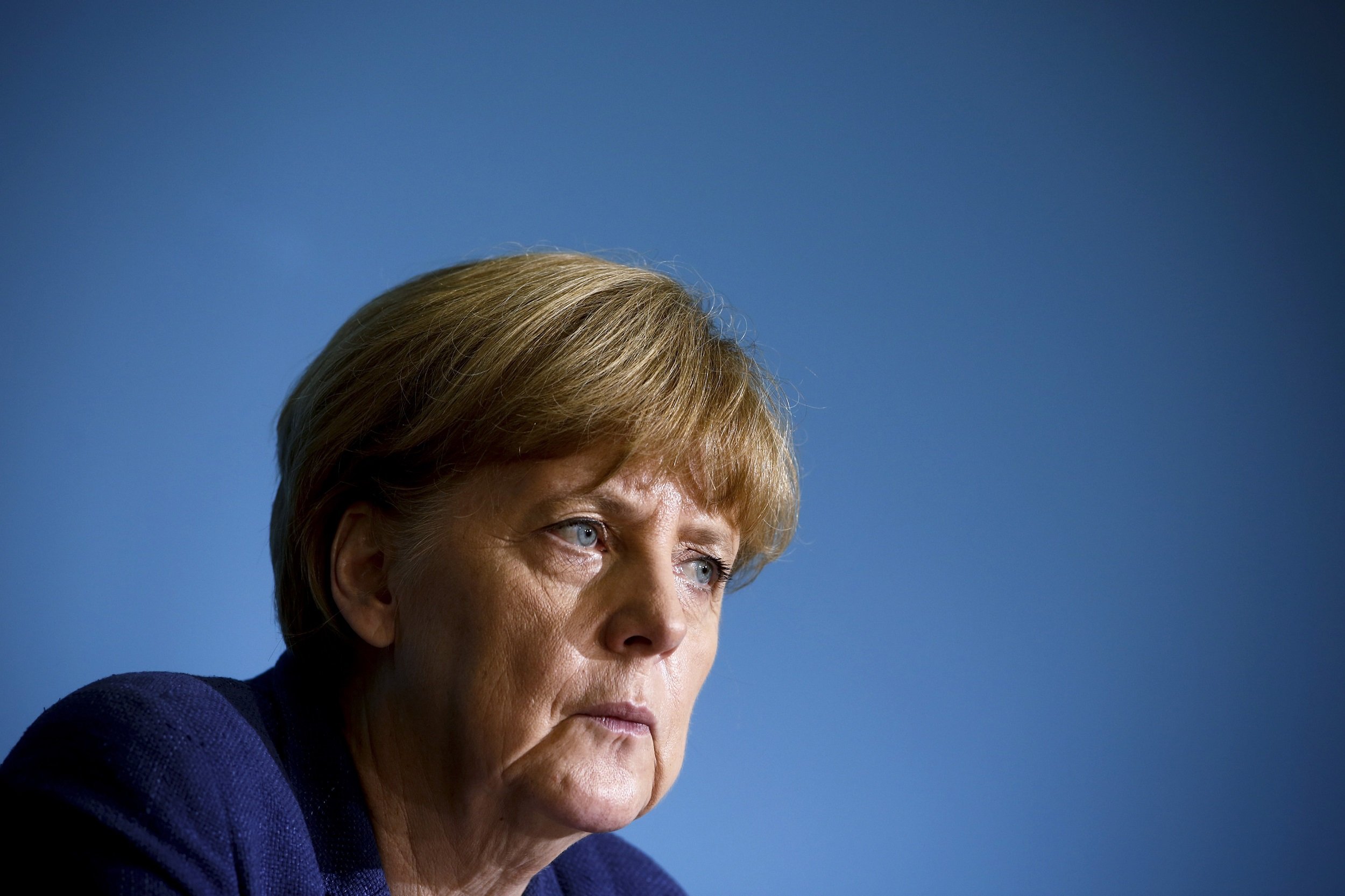 Germany's economy shrank in the second quarter and France again failed to conjure up any growth, snuffing out any signs of a recovery in the euro zone which is now also weighed down by tit-for-tat sanctions with Russia.
Europe's largest economy contracted by 0.2 percent on the quarter, undercutting Bundesbank forecasts that it would stagnate, with foreign trade and investment notable weak spots, the German Statistics Office said on Thursday.
With so much uncertainty surrounding Russia and Ukraine, a quick rebound is unlikely.
France fared little better, flatlining for the second successive quarter.
That forced the French government to confront reality, saying it would miss its budget deficit target again this year and cutting its 2014 forecast for 1 percent growth in half.
The GDP number for the euro zone as a whole is due at 0900 GMT (5.00 a.m. EDT)and forecast to show anaemic growth of 0.1 percent. Given the reports from member states already in, even that is unlikely to be achieved.
Data over the past couple of weeks have shown previously beleaguered Spain leading, growing by 0.6 percent, a pace none of its peers are likely to better.
Italy, the euro zone's third largest economy, slid back into recession for the third time since 2008 in the second quarter, shrinking by 0.2 percent and pressuring Prime Minister Matteo Renzi to complete promised structural reforms.
Rome and Paris have led a drive to focus EU policy more on jobs and growth rather than cutting debt. Germany and others have shown they will only tolerate that debate up to a point.
Bundesbank chief Jens Weidmann said on Wednesday that euro zone monetary policy should not aim to weaken the euro and individual member states should take steps to boost growth, rebuffing French calls for Germany and the European Central Bank to do more.
A Reuters poll of economists conducted over the past week gave only a 15 percent chance that the ECB will start printing money this year, given its recent gambit to prime banks with more cheap money does not even kick in until September.
The poll put the chances of the ECB embarking on a quantitative easing program at one-in-three in 2015.
"We must adapt the pace of deficit reduction to the exceptional situation ... of growth that is too weak everywhere in Europe and the exceptional situation of inflation that is too weak across Europe," Finance Minister Michel Sapin told Europe 1 radio.
There was no mention of the 2015 goal when France's public deficit is due to come into line with the EU's cap of 3 percent of GDP. Sapin said Paris would cut its deficit "at an appropriate pace".
Other euro zone countries were a little more robust. The Netherlands reversed a first quarter contraction to expand by 0.5 percent, Austria was up 0.2 percent on the quarter and Finland put a short recession behind it by eking out 0.1 percent growth.
Q3 ANY BETTER?
The worry for the currency zone is that sanctions imposed on Russia over the Ukraine crisis, and Moscow's retaliation in banning most Western food imports, are likely to act as a further drag on growth.
The leading index of European shares dropped 0.3 percent on the back of the economic statistics and safe haven German 10-year bond yields fell to a record low.
Survey evidence for the third quarter suggests hopes for a rebound from a dismal Q2 are now under threat.
The ZEW economic sentiment index, released on Wednesday, showed German analyst and investor morale plunged in August to its lowest level in more than 1-1/2 years.
"Downside risks heading into Q3 have intensified, mainly due to the intensification of geopolitical tensions, the outlook for exports to Russia in view of the potential effects of sanctions on Russia ... and the effect of heightened uncertainty," said Evelyn Herrmann, economist at BNP Paribas.
Greece, the crucible of the euro zone debt crisis, is showing some signs of improvement, contracting in the second quarter at its slowest annual pace since late 2008, supporting expectations that Athens will emerge from the six-year slump this year.