Tributes are pouring in for BET reality show star Gerren Taylor, who has died aged 30.
The late television personality's former BET colleague, Ray Cunningham, confirmed the sad news on Twitter on Monday (April 12.)
"Just got the worst news," Cunningham tweeted. "I hate it's on the internet already. RIP to my @BET fam, my babes Gerren (Baldwin Hills)."
Taylor's family has yet to comment publicly but her death has been officially confirmed by the network who shared a tribute on Instagram.
"Our hearts go out to the family and friends of Ashley Gerren Taylor who has recently passed. BET family is FOREVER ❤️🕊 #BaldwinHills #BETRemembers."
Newsweek has reached out to BET for comment.
Taylor reportedly died in her sleep but her cause of death has not yet been released.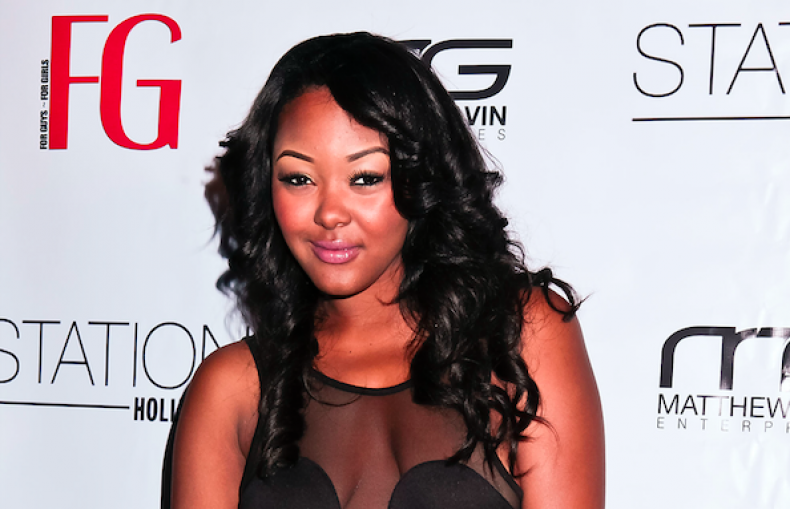 The mother-of-one is known for starring reality series Baldwin Hills, which aired on BET from 2007 until 2009. She was also involved in the 2007 documentary, America the Beautiful about self-image in the U.S.
Cunningham also mourned the loss of his friend on Instagram, writing: "Just got the worst news ever and I'm still not processing it fully," alongside a video of him with Taylor.
He added: "I've known @mstaylorxo since 2006, the #BaldwinHills cast was like the little sisters and brothers to #CollegeHill I was sneaking her into parties with me. She was one of the first people to reach out to me when I shared my alopecia diagnosis and she shared her's with me. I [a heart emoji] u. You will be missed. BET fam. Rest well love."
As Cunningham's announcement began to circulate, well wishes have been posting tributes and condolences to the late model on social media, with many posting tributes on the last post Gerren shared on Instagram a week ago.
"I can't even believe I'm reading this sis. I'm heart broken," commented model and social media personality Bria Myles.
Nia Riley, social media influencer and daughter of singer Teddy Riley, added: "love you always!"
Another response read: "Wow. Ashley I cannot even believe I logged into IG and this was the first thing I see. The last person I ever thought I'd be writing anything to with rip. I swear I don't wanna say that anymore again this year. May you spirit shine bright, through your daughter and family. I will always remember the light hearted, goofy, fun person you were. That will stay with me forever."
Another person tweeted: "Queen Ashley "Gerren" Taylor, my sister, an LA legend. forever in our heart. rest in eternal peace. @_Moriahj and I prayed for your soul and your family today thinking about all the good times we shared."