Gerry Adams Will Not Face Charges Over Jean McConville Murder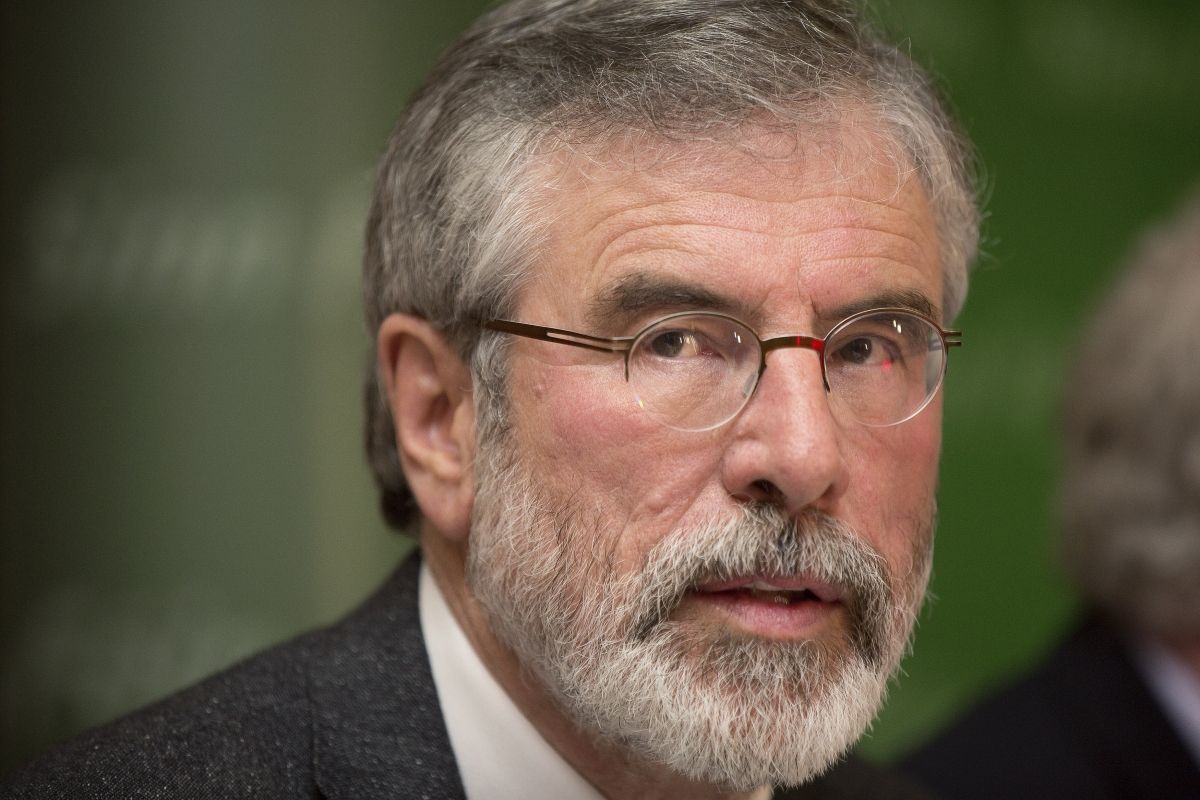 The Sinn Fin leader Gerry Adams will not face charges in connection with the abduction and murder of a Belfast woman named Jean McConville who was taken from her home by Irish Republican Army (IRA) (IRA) members in 1972, prosecutors announced today.
Jean McConville was one of the 16 people the IRA "disappeared"—murdered and hid the bodies—between 1972 and 1985 at the height of Northern Ireland's Troubles. McConville was wrongly accused of working as an informant for the security forces and abducted from her west Belfast home in 1972. Her remains were found on a beach in County Louth in 2003.
Northern Ireland's Public Prosecution Service confirmed on Tuesday it had decided not to prosecute seven individuals—including Adams—in relation to the murder of the widowed mother of ten.
Former IRA members alleged Adams gave the order for McConville to be "disappeared." Adams has always denied any involvement in her murder or of being a member of the IRA.
In a statement, the deputy director of public prosecutions, Pamela Atchison, said: "We have given careful consideration to the evidence currently available in respect of each of the three men and four women reported and have concluded that it is insufficient to provide a reasonable prospect of obtaining a conviction against any of them for a criminal offense."
The evidence against the seven individuals arose from a number of different sources and included, in respect to some of those individuals, hearsay evidence provided by researchers at Boston College. The U.S. university began a project in 2001 that aimed to compile an oral history of the Troubles. Among the interviews were those given by former paramilitaries from both sides of the conflict.
Police arrested Adams at the end of April last year and held him for four days in connection with the murder. He said at the time there had been "a sustained, malicious, untruthful campaign" against him.
Speaking on Tuesday, McConville's son, Michael, said: "Those who ordered, planned and carried out this war crime thought that their guilt could disappear along with her body. But it has not, and we will continue to seek justice for our mother and see those responsible held to account no matter how long it takes".
An eighth individual, Ivor Bell, was arrested in March 2014 and is currently facing charges of soliciting the murder of McConville, charges the veteran Belfast republican denies.