Gertrude Weaver Dies Five Days After Becoming World's Oldest Person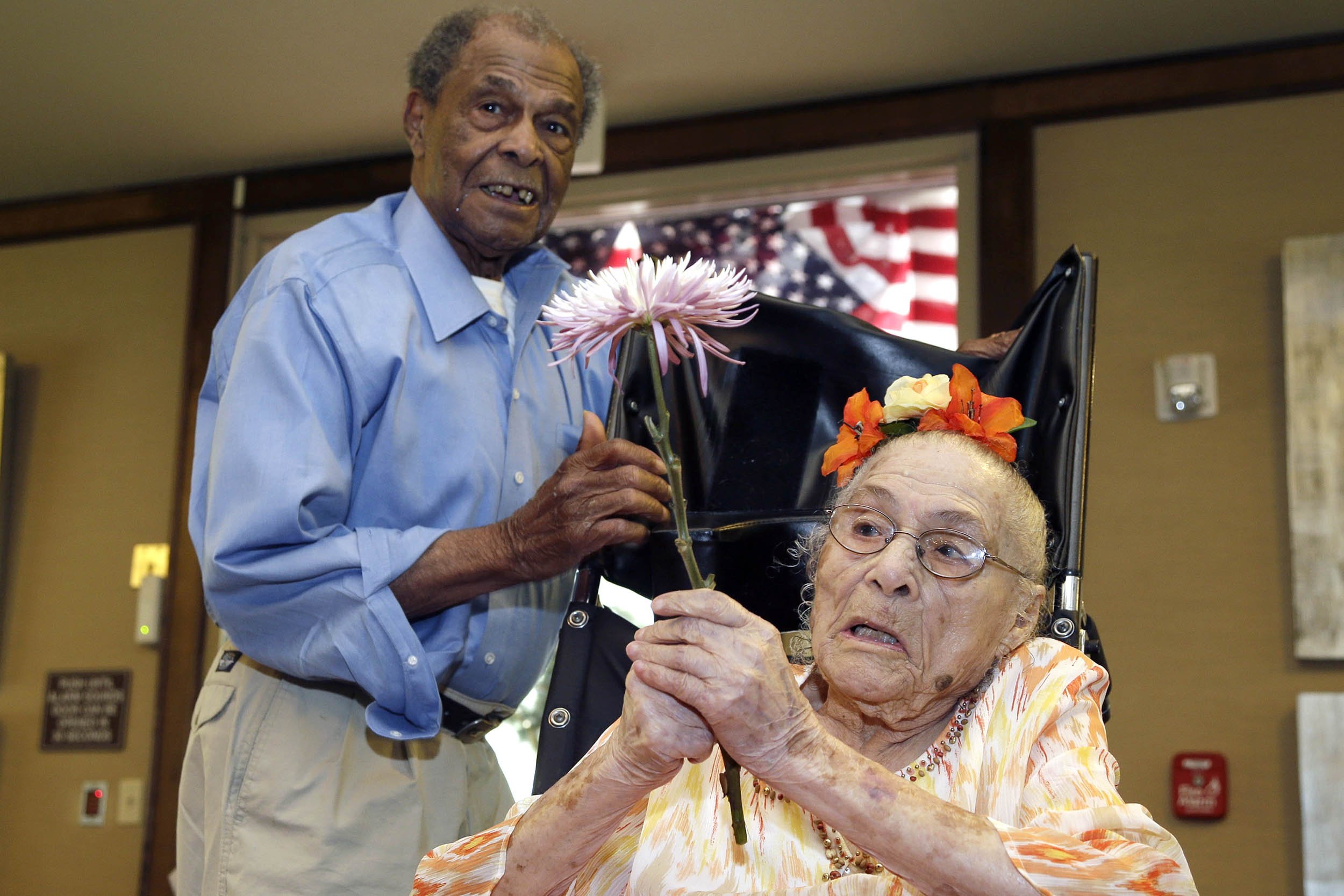 A 116-year-old Arkansas woman who became the world's oldest living person known to record keepers last week died Tuesday, five days after claiming her title.
Gertrude Weaver, 116, became the world's oldest person following the death of 117-year-old Misao Okawa in Japan last Wednesday, according to Guinness World Records. Weaver died on Monday in Camden, Arkansas, of complications related to pneumonia, The Los Angeles Times reports. She was 116 years and 276 days old.
Staff at Weaver's nursing home were preparing to celebrate Weaver's 117th birthday in July. The centenarian had told staff she wanted President Barack Obama to attend as she had voted for him twice, the Associated Press reports.
In 2013, Okawa, from Osaka, Japan, was declared the world's oldest living person by the Guinness Book of World Records. Last month, the world's press covered Okawa's 117th birthday, during which she said her long life had "seemed rather short." She died of heart failure.
Weaver, the daughter of sharecroppers, was born on July 4, 1898 in Texarkana, Arkansas. She married in 1915 and had four children with her husband before he died in 1969. Her only surviving son, Joe, is 94 years old. Weaver's secrets to longevity were using a lot of moisturizer, treating people kindly, loving her neighbors and eating home cooking, not fast food, according to Camden Mayor Marie Trisollini.
When she was named the world's oldest woman by Guinness on April 1, Weaver celebrated by getting a pink manicure and taking questions from reporters in her nursing home.
Guinness issued a statement on Tuesday saying they were saddened to hear of Weaver's passing and are "currently investigating and verifying a potential successors for the oldest woman living title and will announce the new title holder in due course."
The Los Angeles Times reported that the oldest person in the world is now believed to be 115-year-old Jeralean Talley, who lives in the Detroit suburb of Inkster, Michigan.