Get in the Spirit at the Best Holiday Markets in the U.S.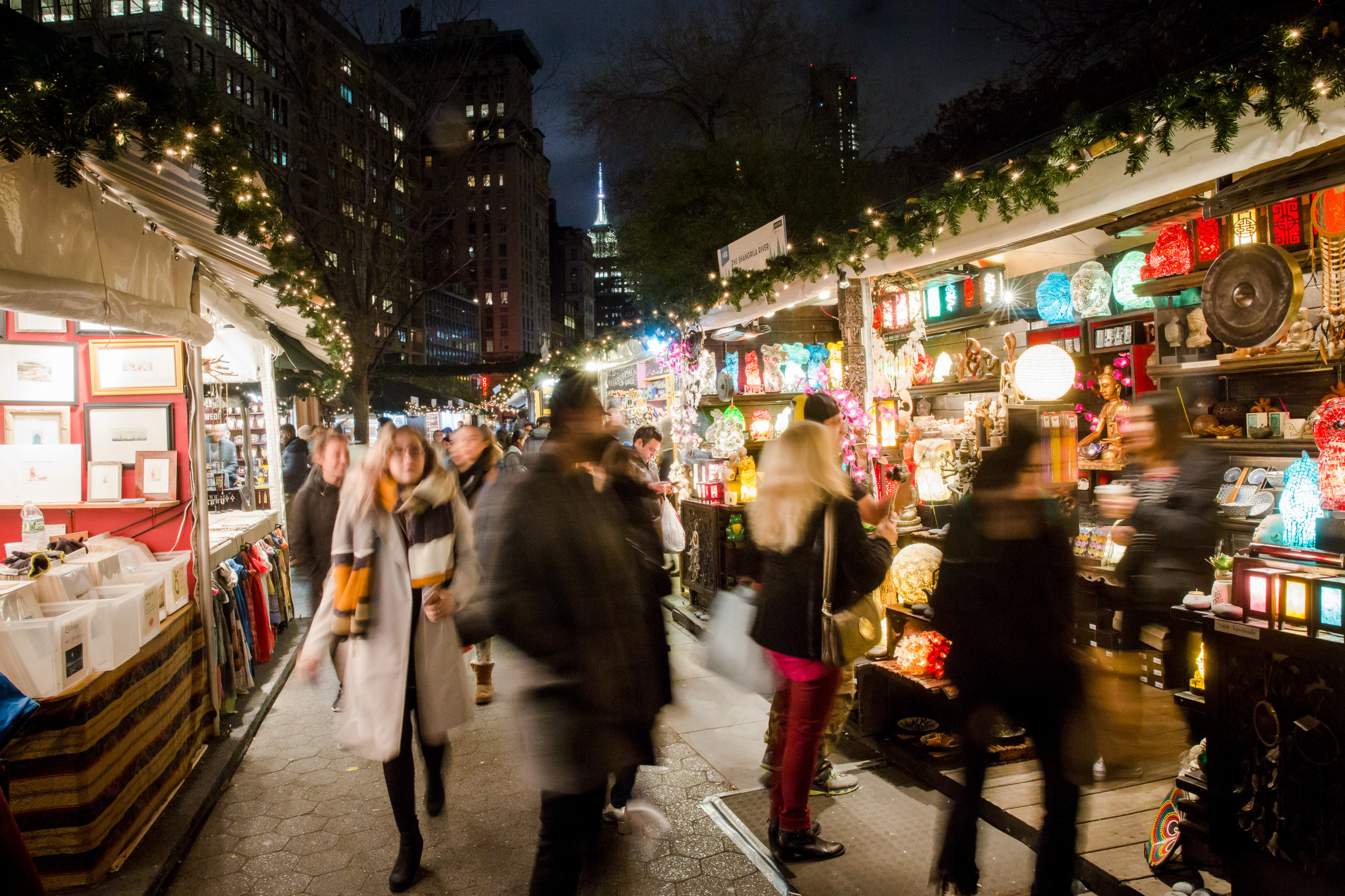 Every December, we hear about the extravagant and jubilant holiday markets in Europe. Munich, Zagreb, Prague, for example, all have festive celebrations. But the United States also knows how to create a holiday market sure to get you singing Christmas carols. You don't have to travel far to find markets with festive food, perfect gifts and holiday entertainment. From the 19th-century streets of Dickens's London in San Francisco, to the crowded market in the middle of Manhattan, browse the stalls for unique, handmade gifts, snack on some street food, and get in the holiday spirit at these wintry wonderful markets.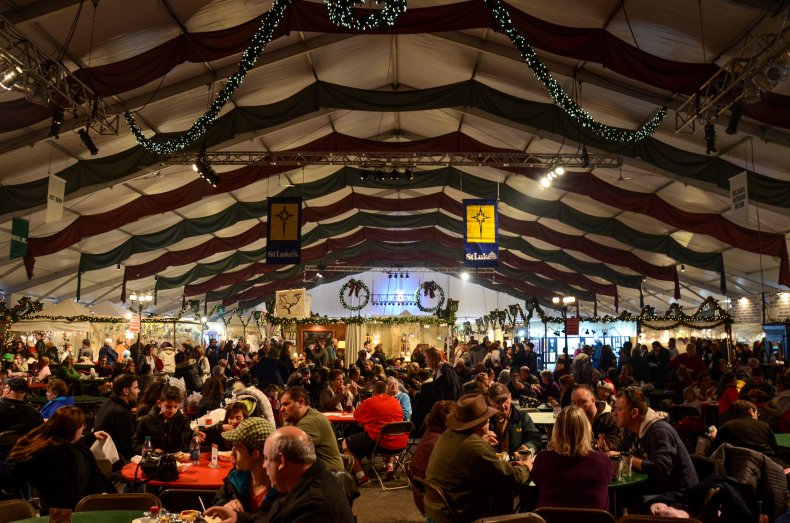 Christkindlmarkt, Bethlehem, Pennsylvania
What better way to ring in Christmas than in a town called Bethlehem. Christkindlmarkt has nearly 150 different stalls, selling the usual array of holiday goodness—from sweet treats to gift ideas. But there's also so much more, such as ice carving, glassblowing, breakfasts and igloos. You can even get your pet photographed with Santa Claus. The market runs to December 22.
Newsweek subscription offers >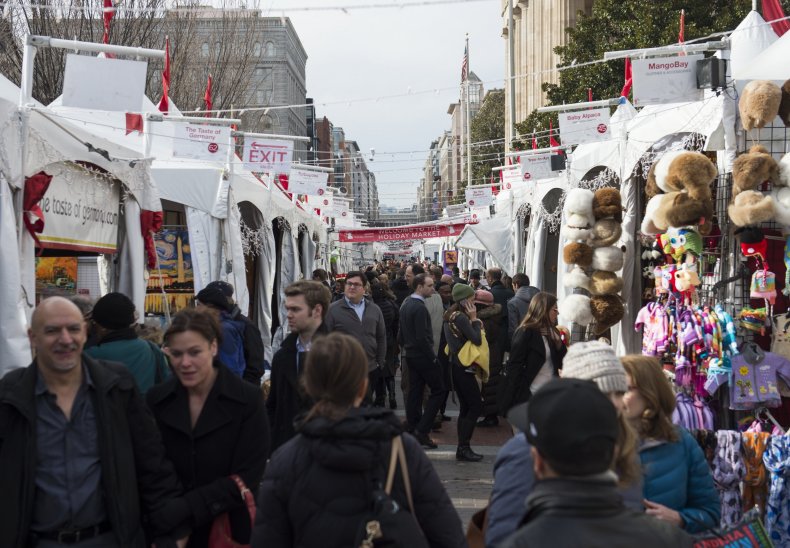 Downtown Holiday Market, Washington, D.C.
Newsweek subscription offers >
The capital of the United States knows how to get festive. There might not yet be a lot to celebrate in Washington at the moment, but don't let that stop you from hitting the city's famed Downtown Holiday Market, till December 23. At this makeshift winter wonderland, 150 different vendors sell handmade arts and crafts, as well as delicious belly-warming snacks and beverages.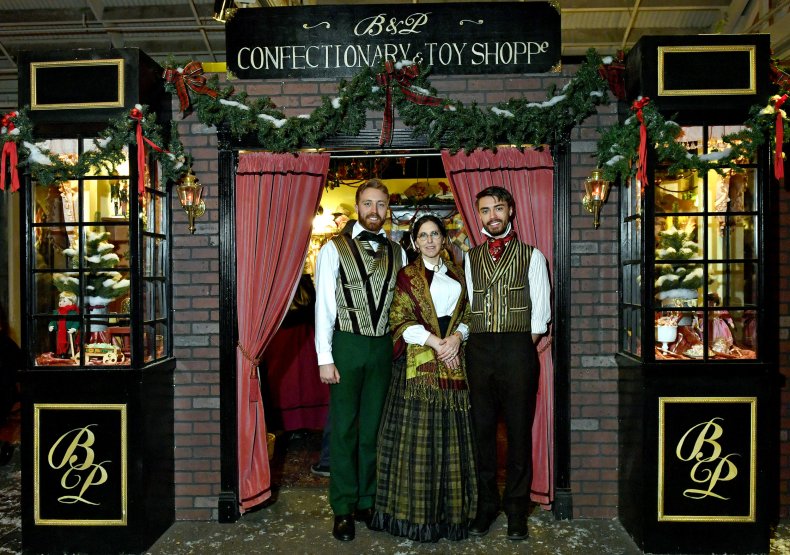 The Great Dickens Christmas Fair, San Francisco
Let's get all Victorian this year for the holidays, shall we? The famous Great Dickens Christmas Fair has a decidedly late-19th-century vibe about it. Running till December 22 at the Cow Palace, the fair is a feast for the senses, with plenty of deliciousness on hand as well as live performances and Victorian-flavored fun. This year, the fair will celebrate the 200th anniversary of the birth of Queen Victoria.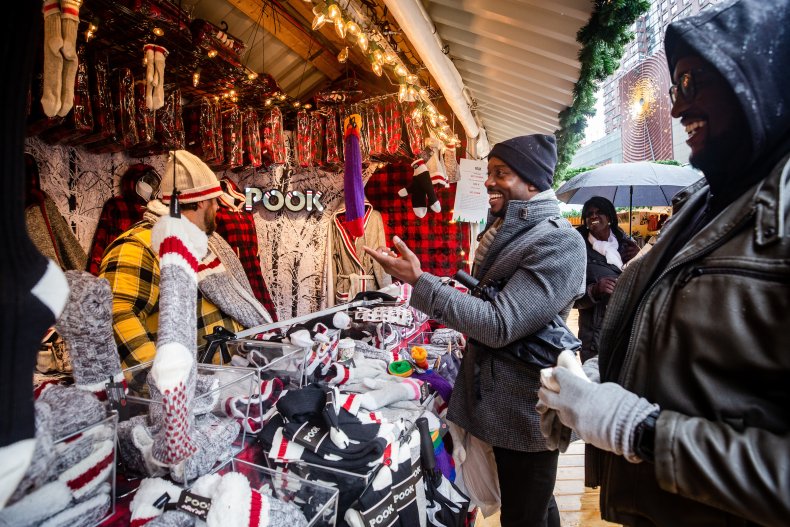 Union Square, New York
Union Square has been a place New Yorkers would come to protest ever since the mid-19th century. Now, though, it's where New Yorkers (and the people who love them) gravitate to buy fresh fruit and vegetables at the farmers' market on Monday, Wednesday, Friday and Saturday. It's also the place to go during the holidays to partake in some fun browsing at the Holiday Market. Little huts materialized on November 21 and will remain until December 24, and vendors sell everything from artisanal foodstuffs to handmade chopsticks to jewelry.
Get in the Spirit at the Best Holiday Markets in the U.S. | Culture