You Can Now Get Paid $375 to Watch 'Love Island' in Your Pajamas
Those who have been watching the latest season of Love Island might want to stop doing it for free since a company is offering the chance to get paid for watching the show, and you can even do it in your pajamas.
A company is offering $375 to one lucky person simply for completing relaxing tasks, including watching episodes of Love Island. Secret Linen Store, a nightwear and bed linen retailer, is hiring a "relaxation researcher"—the latest in a long line of quirky job offers.
The company is looking to find out what sets a person up for the perfect night's sleep, and which relaxation method works the best. The winner will be expected to watch episodes of Love Island, complete a three-step skincare routine and take a calming bath or shower, listen to three different podcasts including true crime, comedy and news, cozy up with a book and a cup of tea and complete a meditation exercise or yoga class in the space of a month.
Although Love Island is a U.K. reality TV show, it has been aired in the U.S. in recent years, with the show even spreading onto American soil with a U.S. version. Stars like Chrissy Teigen and Paris Hilton have admitted to tuning in to the show.
Secret Linen Store's competition is open to U.S. applications, as long as entrants have a VPN or any other method that allows them to watch the latest episode of Love Island.
The job of "relaxation researcher" is not all sitting in front of the TV and practicing your British accent though, as the winner will be expected to report their findings back to Secret Linen Store, revealing just how relaxing each practice was and what kind of sleep it led to. The winner will receive $375 along with free nightwear and a bed set.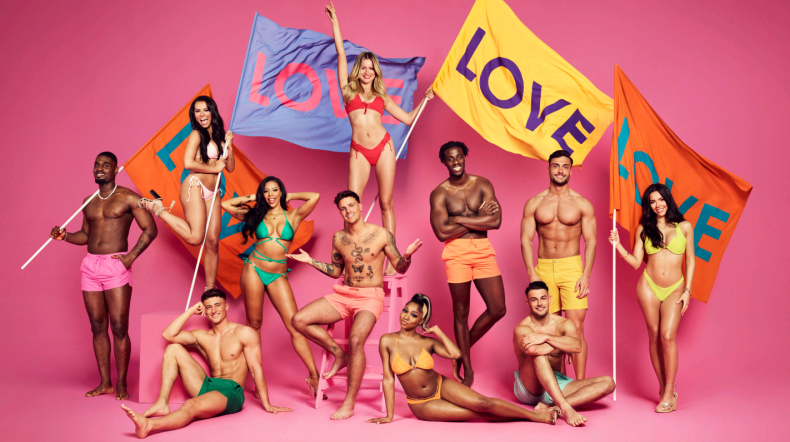 This role is one of many unique positions being offered by companies in a seemingly new trend, as recent months have seen different companies offer roles such as "director of Doggie Flicks" and "official taste tester".
In April, streaming service MagellanTV offered up $100 an hour to someone willing to watch 24 hours of true crime shows in the space of two days, and document the whole experience on social media.
The reasoning behind the relaxation researcher role is clear for Molly Freshwater, co-founder of Secret Linen Store, who said: "As we continue to move towards a hybrid working way of life, the lines between work and home can become blurred. More and more people are working later into the evenings, meaning by the time you go to bed, your brain finds it hard to switch off, often going without a 'wind down' period before you head off to sleep.
"With this in mind, we'd love to give someone the opportunity to dedicate time in the evenings to relax, and to take on the important task of finding out the ultimate calming pre-bed routine. We know our pajamas and bedding sets are perfect for getting the best night's sleep, but it's so important to take time out in the evening (if you can!) to really switch off and help get you in the perfect relaxed state for bed. Hopefully, the findings of the research will help people do just that."
Applicants must be over 18 and have access to Love Island episodes (live or on catch up), YouTube or Spotify, products for a three-step skincare routine and the time to complete the five relaxation tasks within a month.
You can apply on the Secret Linen Store website, explaining why you're perfect for the role.