Get Your Drink on (Without the Booze) with 11 Delicious Dry January Drinks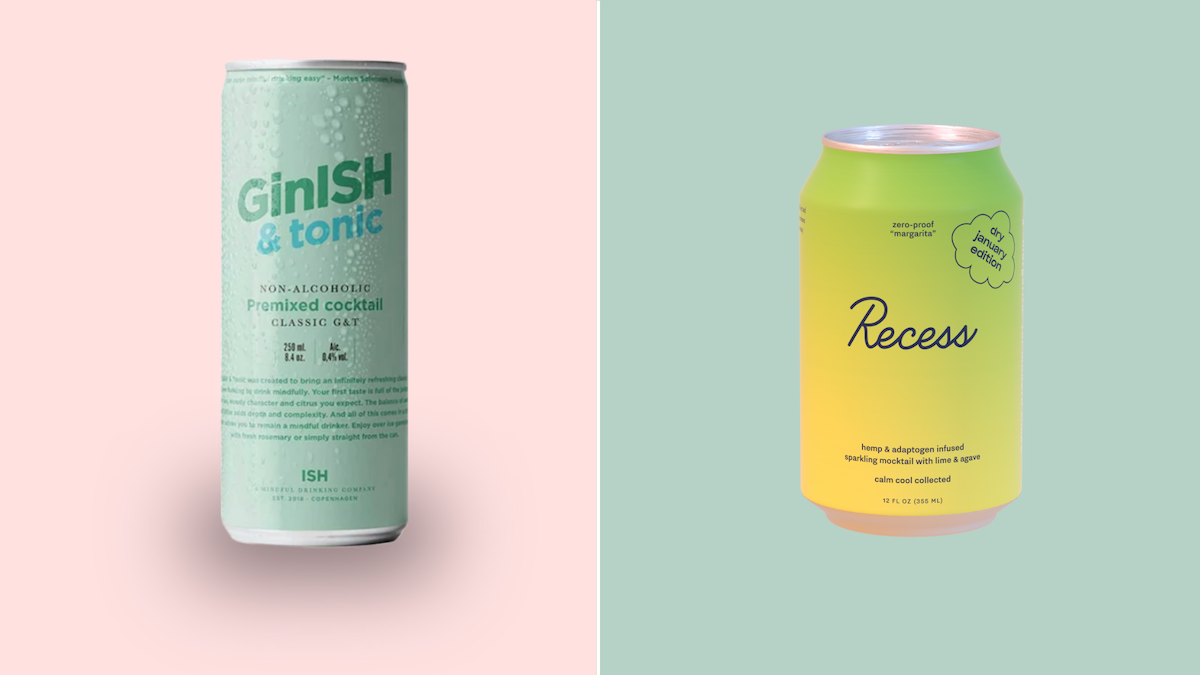 Have you noticed fewer people at the bar lately? That's because more people than ever before are taking part in Dry January! In 2022, nearly 1 in 5 adults agreed to participate in the month-long sobriety challenge, and that's up from 13 percent who did the same last year. With millennials leading the charge of #DryJanuary, it's important you know that even though you're pressing "snooze" on booze right now, you still deserve—and can have!—delicious alcohol-free drinks.
After all, this is the moment for non-alcoholic beverage brands to shine! From pre-made mocktails to liquor alternatives, non-alcoholic beverage brands thrive throughout January, and by pouring yourself a drink or two, you can take advantage of all the benefits of Dry January with all the delicious tastes of your favorite cocktails.
11 Best Dry January Drinks
Keep reading for the top non-alcoholic drink brands to try during Dry January '22! As always, the prices listed may fluctuate over time.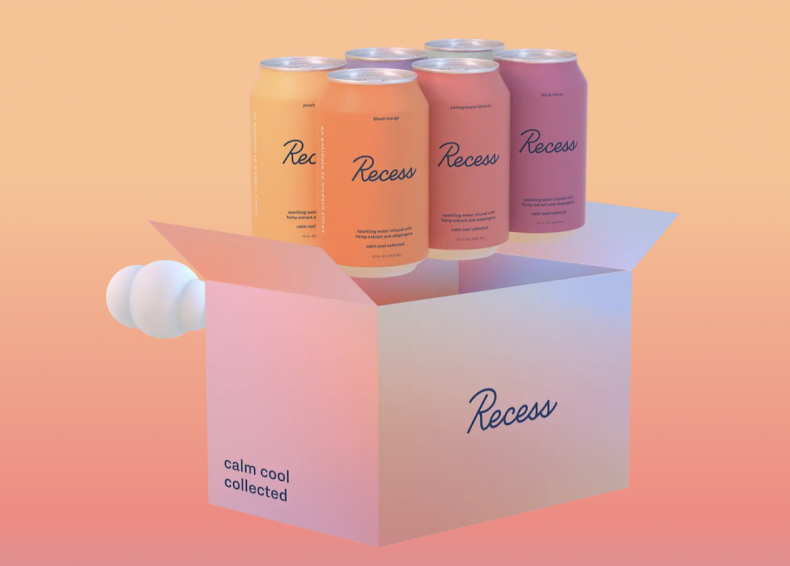 Just in time for Dry January, Recess released a Dry January-only limited edition of Zero-Proof "Margarita." However, it sold out almost instantly! Don't worry, though, because Recess still has a ton of delicious non-alcoholic bevies in its line and the best way to try it all is to spring for the Recess Zero-Proof Sampler. Available in either a six- or 12-pack, the Sampler includes the following flavors: Peach Ginger, Blackberry Chai, Pomegranate Hibiscus, Black Cherry, Coconut Lime and Blood Orange.
Oh, and because Recess LOVES the attention Dry January is getting this year, they're also giving you 10 percent off with the code "DRYFORJAN" at checkout.
Buy at TakeARecess.com for $4.99 per can.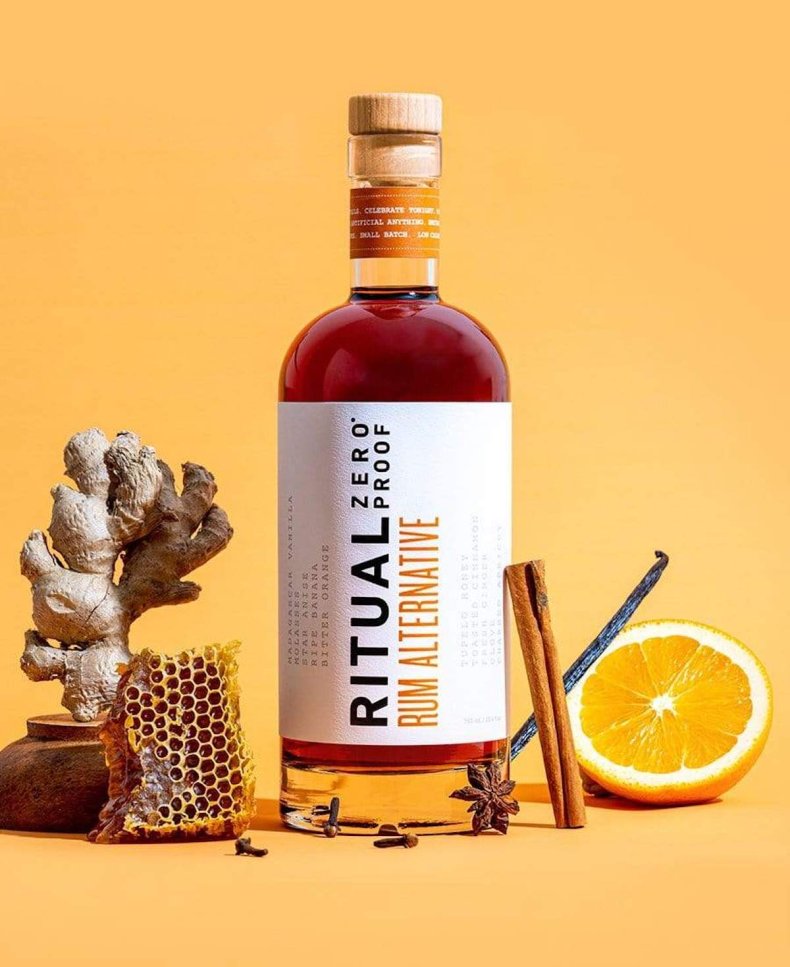 Unlike some other pre-made mocktails that come in cans, the Rum Alternative from Ritual Zero Proof is just that: a rum alternative. So, if you drink it straight out of the bottle, it'll taste a lot like drinking straight rum! That's why this virgin liquor is best used to make mocktails—virgin pina coladas, rum punch and more! With tones of warm vanilla, toasted spice, bitter orange, toffee, caramel and, of course, dark rum, Ritual Rum Alternative is a 1:1 spirit replacement, non-GMO, low-calorie, gluten-free and nut-free.
In the mood for a delicious rum punch? Mix 3 ounces of Ritual Rum Alternative, 1 ounce of orange juice, pineapple juice, lime juice (each), plus one tablespoon of grenadine.
Buy at Ritual Zero Proof for $28.99.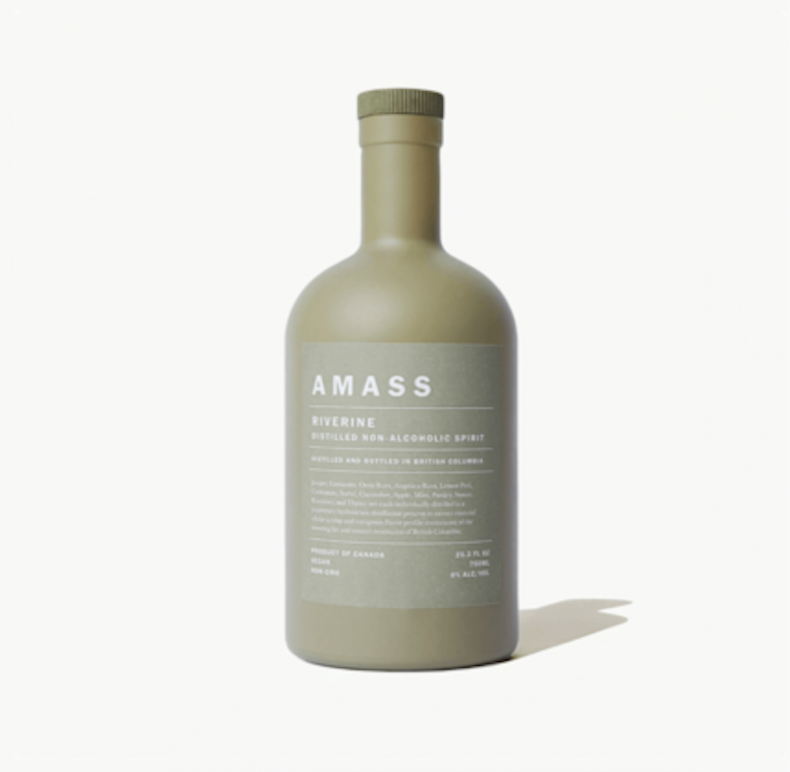 Amass Riverine is a non-alcoholic distilled spirit featuring 14 fragrant botanicals individually distilled to extract essential oils. Riverine is created in the rainforest of the Pacific Northwest and is inspired by the area's lush nature and coastal mountainscape. Your palate may notice citrus, sorrel and coriander notes, while your nose might take note of bright sumac and cool mint. Now, that's a flavor profile! We recommend making a negroni with Campari and sweet vermouth or trying it with a simple syrup and lime juice.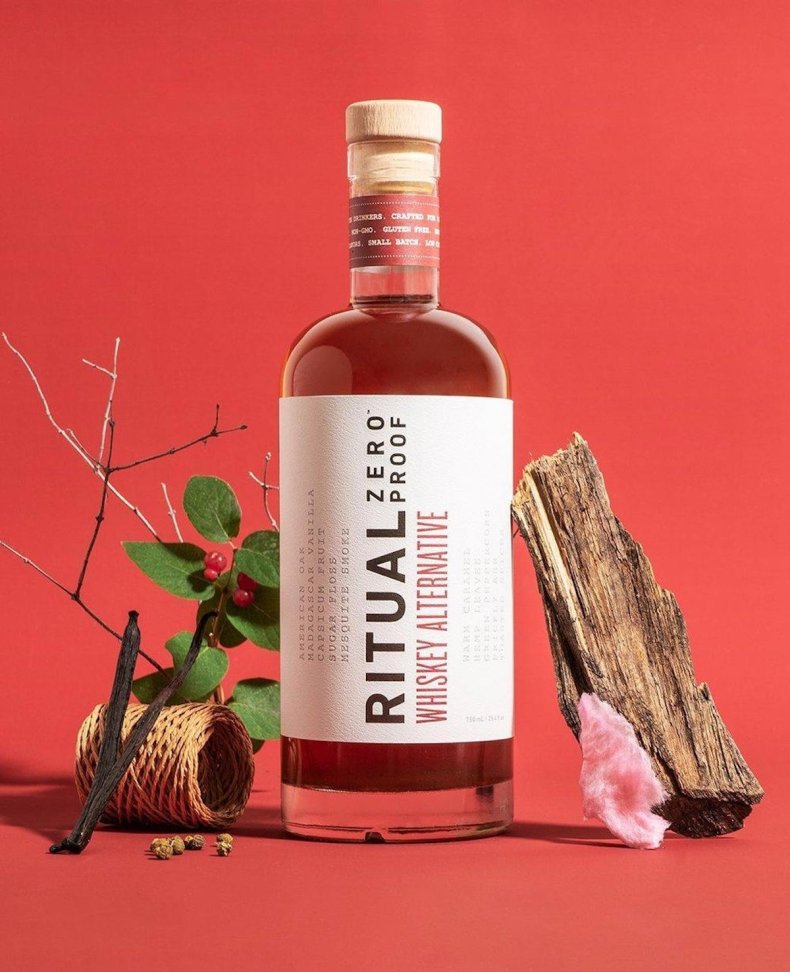 Calling all whiskey drinkers! Ritual Whiskey Alternative makes a helluva virgin Manhattan. Just mix it with 1 ounce of sweet vermouth, bitters and garnish with an orange rind and cherry. This non-alcoholic alternative to whiskey still has that quintessential whiskey heat and spice and only features 10 calories total. It's also gluten-free, nut-free, non-GMO, low-calorie and can be easily substituted for real whiskey at a simple-to-remember 1:1 ratio.
Buy at Ritual Zero Proof for $28.99.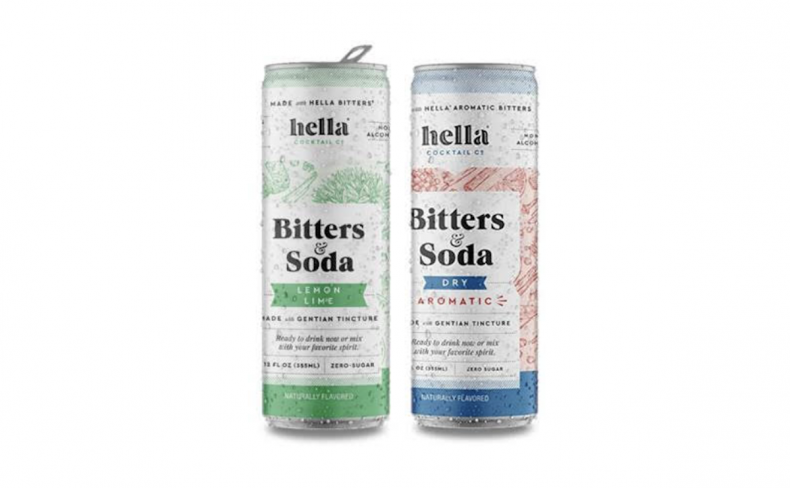 Bitters and Soda from Hella Cocktail Co. is totally bubbly, making it perfect for sparkling wine or champagne lovers. Blended with the real fruit peel and whole spices, this drink is as good for you as it tastes. That's because bitters feature anti-inflammatory and anti-microbial properties. Plus, each bubbly drink in the Bitters and Soda Zero-Sugar Variety 12-Pack has little to no calories and little to no sugar.
Buy at Hella Cocktail for $39.95.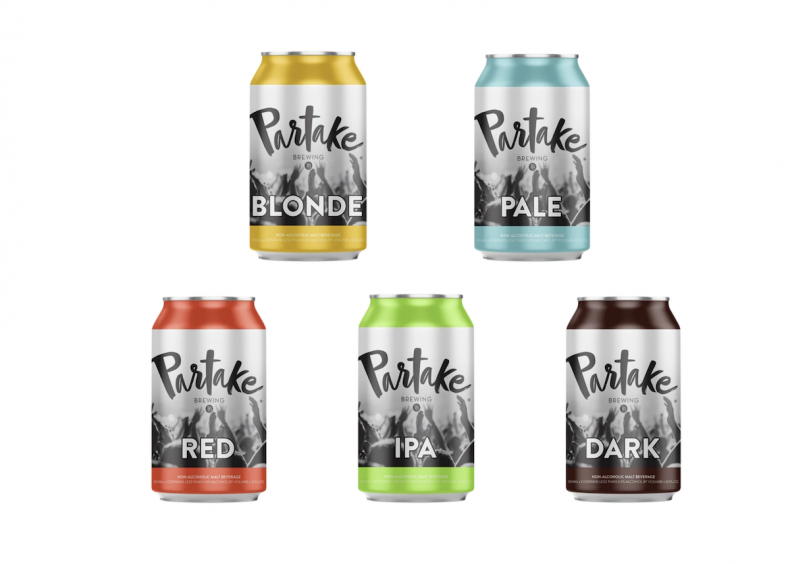 Also available in a can, the Discovery Pack - 5 Can bundle from Partake Brewing is just what the doctor ordered for beer enthusiasts. The 5-can pack includes a blonde ale, pale ale, IPA, dark and red brew so that you can experience all five of the brews that Partake has come to be known for. (No matter what kind of beer you tend to order at your local brewery!) Non-alcoholic ingredients include water, barley, hops, and yeast for an authentic beer-drinking experience without the headache a day later.
Buy at Partake Brewing for $18.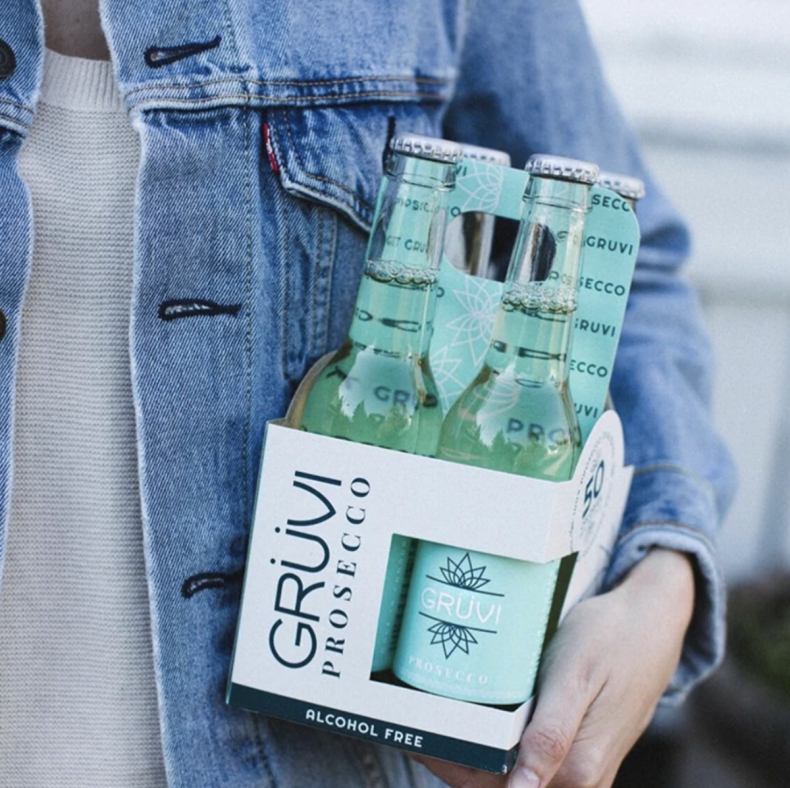 If parting is such sweet sorrow when it comes to saying goodbye to your beloved Prosecco, the good news is there's an alternative for you. Rejoice, bubbly lovers! Grüvi Dry Secco comes in a convenient four-pack of non-alcoholic, carbonated wine. Blended from hand-picked and blended wine grapes, it's semi-dry but features both floral and tart endnotes that'll bring you right back to the winery in the summertime. It's gluten-free, sulfate-free, and ingredients include natural flavors, citric acid, carbonated spring water and white wine grapes. Plus, it's only 50 calories!
Buy at The Mindful Drinking Co for $16.99.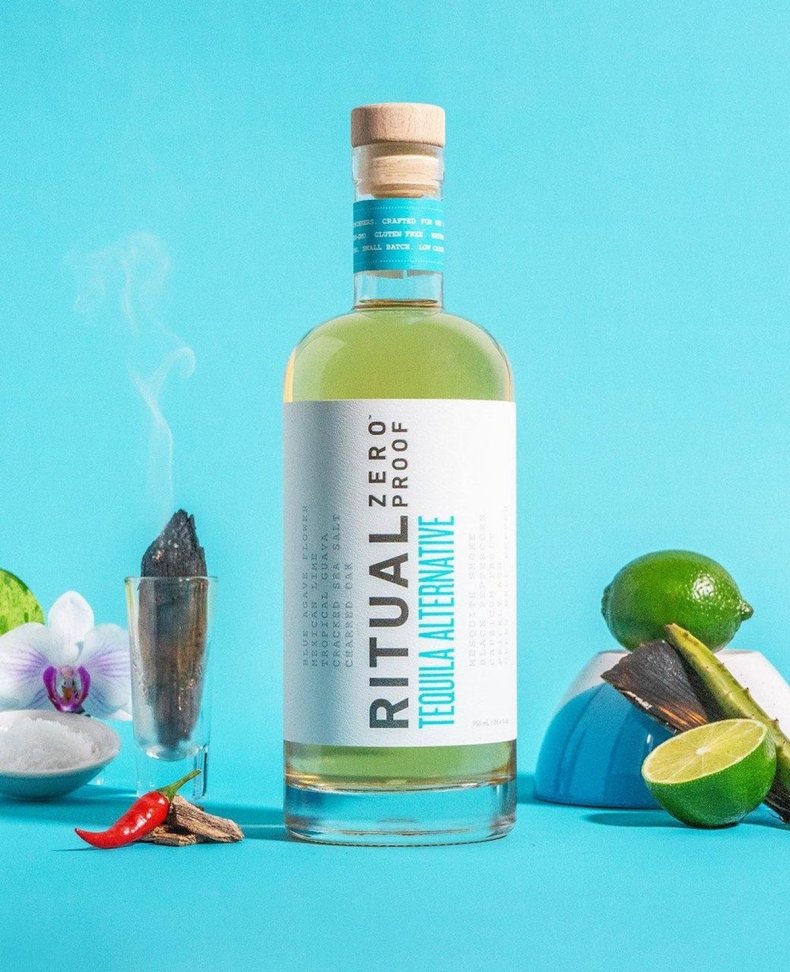 Ritual Tequila Alternative was made for margaritas! In fact—speaking from experience here—it tastes so much like tequila that it's possible you may not be able to tell the difference once it's poured and mixed. It isn't surprising that it's the highest-rated non-alcoholic spirit in the world, with the Beverage Testing Institute scoring it a Platinum score of 98 out of a possible 100. W-O-W! It's calorie-free, alcohol-free and always ready to party. Plus, if you have one tequila, two tequilas, three tequilas, four, you won't hit the floor since there's virtually no booze!
Buy at Ritual Zero Proof for $28.99.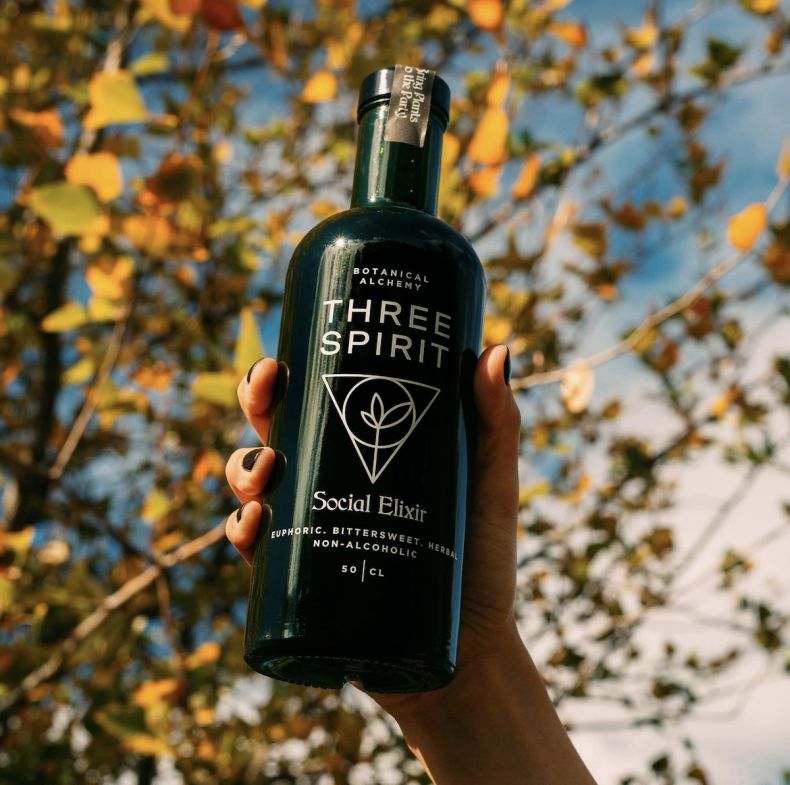 Let's get lit! Well, kind of. Social Elixir by Three Spirit is a deep and dark herbal elixir designed to raise spirits, enhance the connection between people and ultimately, set the best of moods. With ingredients that are both ethically sourced and sustainably packaged, you can feel good about what Social Elixir does for both your body and the planet. It's full-bodied to the taste, a little bittersweet, a little savory, but never uses artificial flavors, colors, is gluten-free and vegan. In terms of being the most well-rounded non-alcoholic spirit, Social Elixir is the It-Girl.
Buy at Three Spirit Drinks for $39.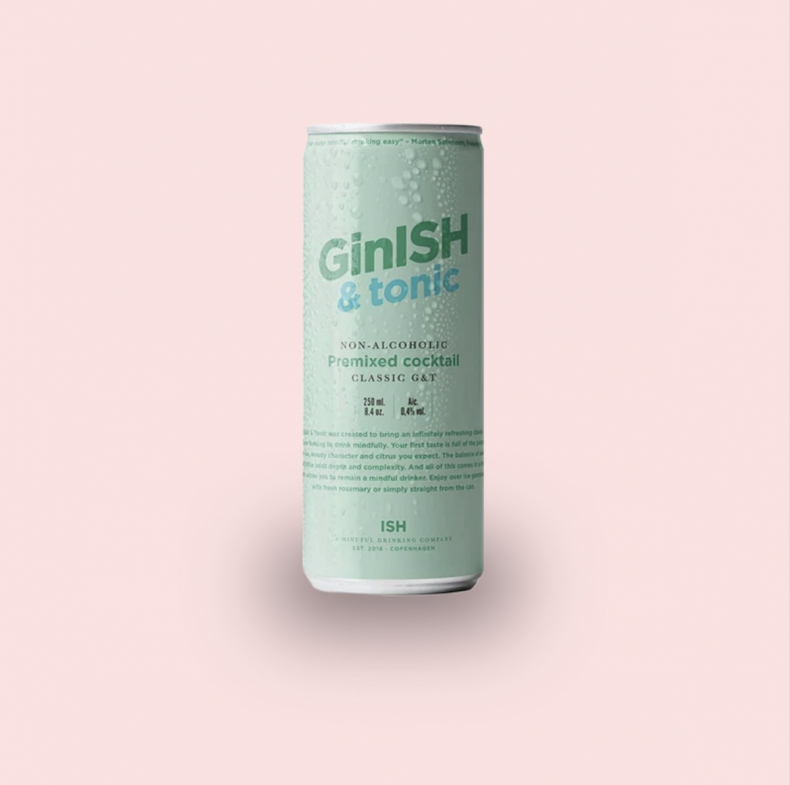 Now, this is a genius name for a non-alcoholic beverage brand: Ish Spirits! Also available is DaiquiriISH, but it's GinISH and Tonic that we're specifically loving. Since canned gin-and-tonics have become such a big thing in the last year, it's incredible that Ish Spirits provides a non-alcoholic one for us gin-lovers. You'll notice that classic taste of gin—woodiness, juniper berries and the complexity of citrus. Plus, at the end of the day, it's just a really good, high-quality, delicious drink.
Buy at The Mindful Drinking Co for $5.99.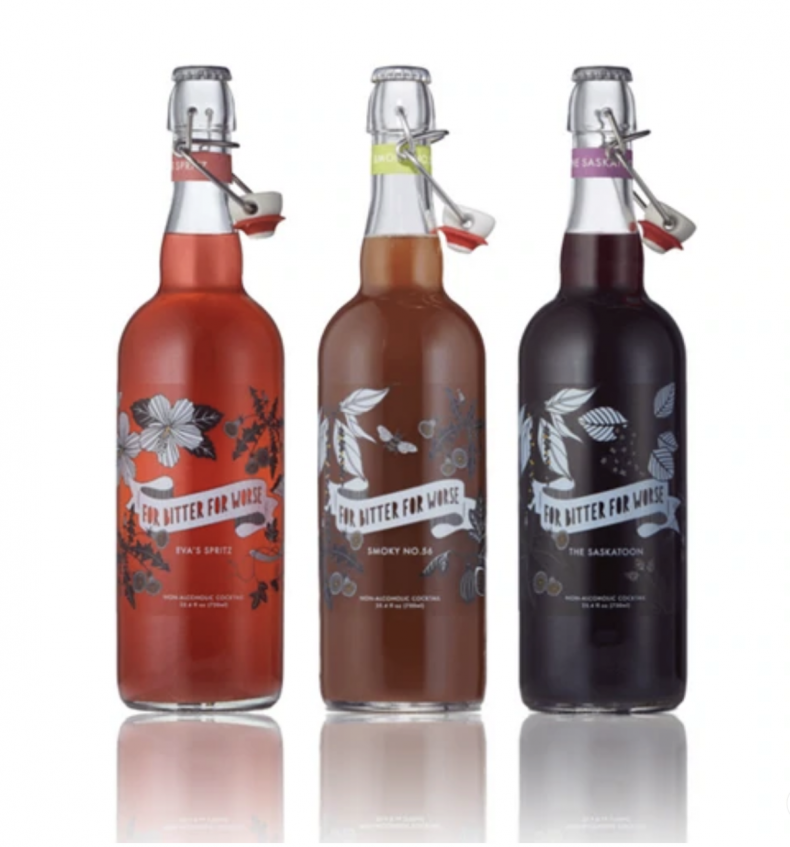 For Bitter For Worse Nonalcoholic Aperitivo comes in a three-pack—Smoky No 56, Eva's Spritz and The Saskatoon. This giftable trio is one-part effervescent, one-part soulful, one-part herbaceous. Each one is a meaningful alternative to red wine or the classic Italian tradition of an aperitivo (that's a pre-meal drink that is meant to pair with the feast ahead perfectly). Each drink in the trio is bright, refreshing, and, you know, for bitter or worse.
Newsweek may earn a commission from links on this page, but we only recommend products we back. We participate in various affiliate marketing programs, which means we may get paid commissions on editorially chosen products purchased through our links to retailer sites.